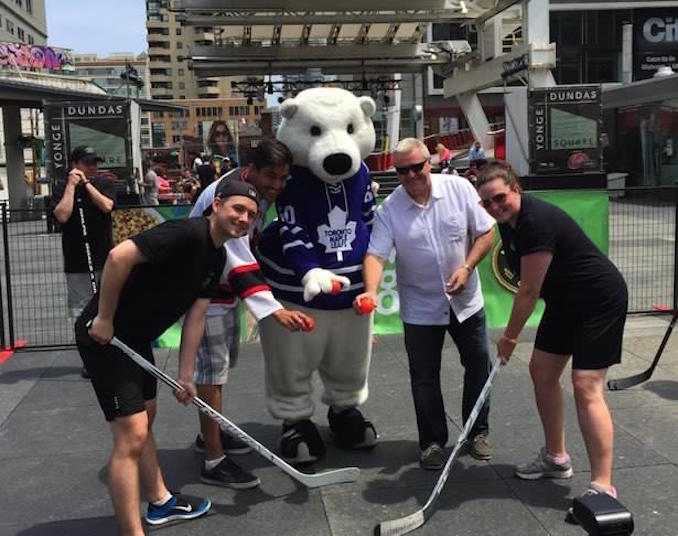 On Wednesday, July 8th, Toronto welcomed Five Hole for Food which set up ball hockey rinks at Yonge-Dundas Square to raise money and food for Toronto's hungry.
The main recipient of the donations was Second Harvest. Their mission is to rescue and deliver fresh, surplus food to feed people experiencing hunger.
Nature's Path is a Canadian organic cereal company that donated 10,000 lbs of their product to the cause. They have been a long time sponsor of FHFF and this is their 4th year supporting them. Nature's Path believes everyone has the right to healthy food regardless of circumstance or socioeconomic status. They are committed to nourishing all fellow Canadians with healthy, delicious food which is why they also donate $1 million in cash and food every year to food banks across North America as part of their Bite4Bite program.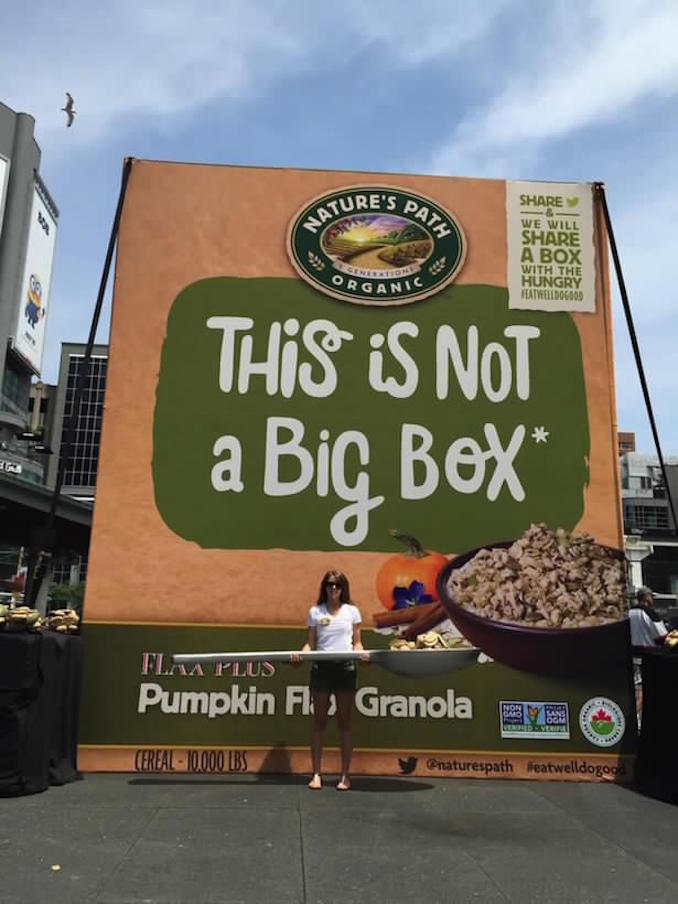 Total amount of food, and the amount of money raised for Second Harvest, is still being calculated.
On-site alone, Second Harvest raised 362 lbs of food and $1,851.80 which allows us them to serve 3,702 meals.
Nature's Path also brought this huge cereal box and spoon for people to snap pics with. It was a big hit!
To learn more about Five Hole for Food, visit their website.
To learn more about Second Harvest, visit their website.