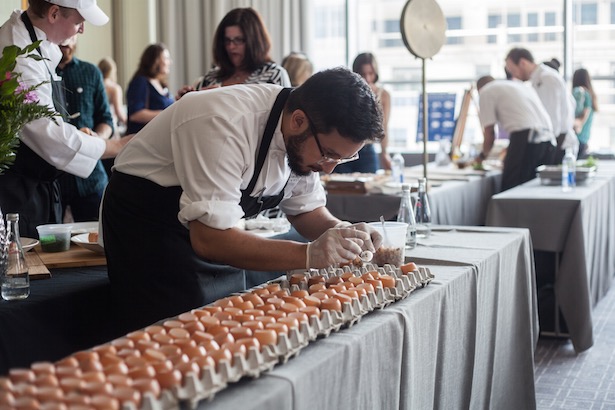 A gathering of the like-minded took place last week at the Four Seasons. The subject of Sustainable Seafood in Toronto brought chefs, environmentalists, politicians and press to enjoy culinary creations from some of the country's best chefs, all of which partake in sustainable seafood practices. Partners for the evening included WWF Canada, SeaChoice, The Vancouver Aquarium's Ocean Wise program, TVO's The Water Brothers as well as restaurants Hooked, Chase, Canoe, Ceili Cottage, Buca, Bread Bar, Four Seasons, & Pangaea.
The event was to promote the initiative towards marking a National Sustainable Seafood Day in Canada. March 18th was chosen to be the date if the government can be convinced of its importance.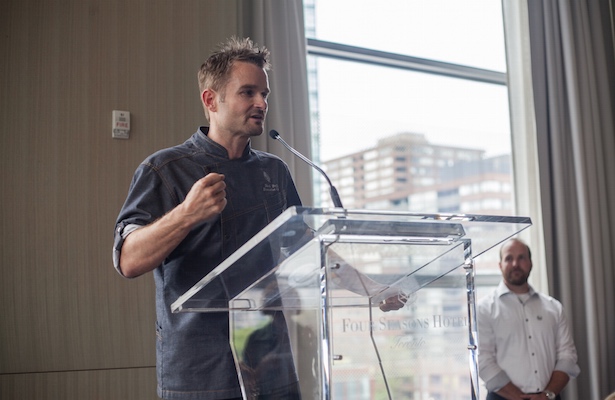 Ned Bell is the head chef at the Four Seasons in Vancouver and has been championing for safe fishing practices and sustainable seafood in a big way. Through engagement with chefs, press and communities across Canada, Ned has brought awareness and education about sustainable seafood that he hopes will allow future generations to easily and readily access sustainable seafood for themselves and their families. Ned spoke at the event about his mission and progress. He also served up an incredibly delicious salmon dish.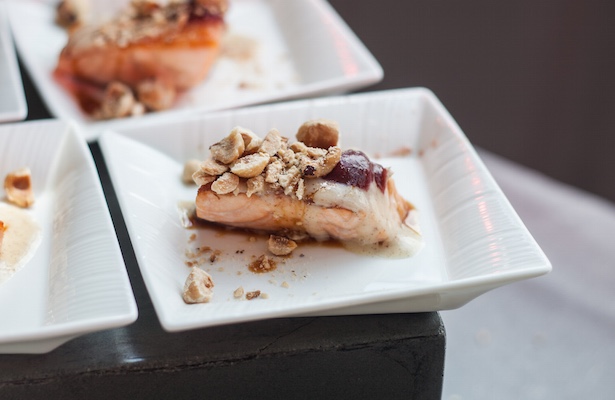 Other speakers included MP Fin Donnelly from New Westminster-Coquitlam & Port Moody (B.C.), our friends The Water Brothers, and Dolf DeJong of the Vancouver Aquarium. All brought forward the reasons for doing what they do in promoting healthy oceans. The Water Brothers Alex and Tyler made fitting points that most seafood that is consumed is done in restaurants, giving chefs and restauranteurs the power to make huge changes to the seafood practices in Canada. Also that Canada as a whole has the ability to switch to sustainable seafood practices because we can afford to do so. The extra cost is worth the impact it will have.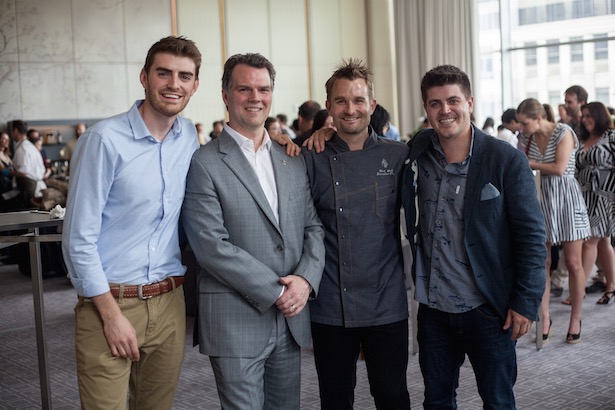 The Vancouver Aquarium's Ocean Wise sustainable seafood organization was also celebrating 10 years this year. At the event, they put the spotlight on 10 Canadian Seafood items for 2015. The list is made up of ocean-friendly items that are abundant, resilient and harvested in ways that limit damage to ocean habitats.
The items were:
-Albacore Tuna – BC & N. Atlantic (poll or troll caught)
-Shellfish (clams, mussels, oysters, scallops) – Nationwide (beach or suspension frames)
-Pacific Halibut – B.C. (bottom longline or handline caught)
-Salmon (chinook, chum, coho, pink, sockeye) – B.C. (seine net; gill or troll caught)
-White Sturgeon – Nationwide (closed-system farmed
-Pacific Sardine – B.C. (purse seine)
-Shrimp (spot prawns, sidestripe, humpback, pink) – B.C. (trap caught)
-Dungeness Crab – B.C. (trap caught)
-Walleye – Lakes Erie, Huron and Ontario (bottom gillnet, trap net)
-Yellow Perch – Lakes Erie, Huron, Ontario and Superior (bottom gillnet, trap net)
For more information, check out these links to awesome organizations.
WWF Canada
SeaChoice
Ocean Wise
The Water Brothers
Chefs for Oceans
Here are the rest of our pictures from the event.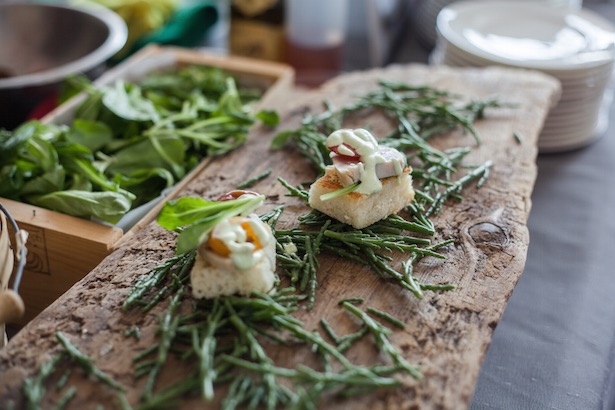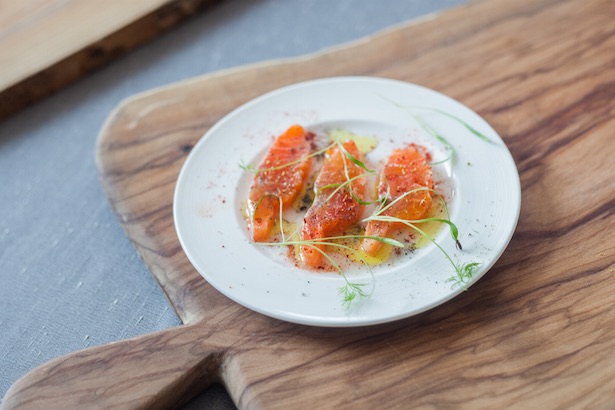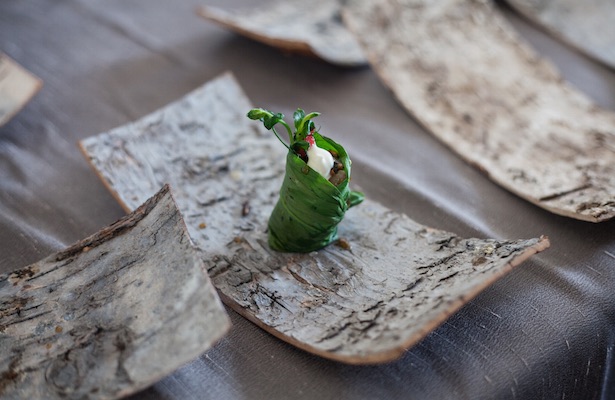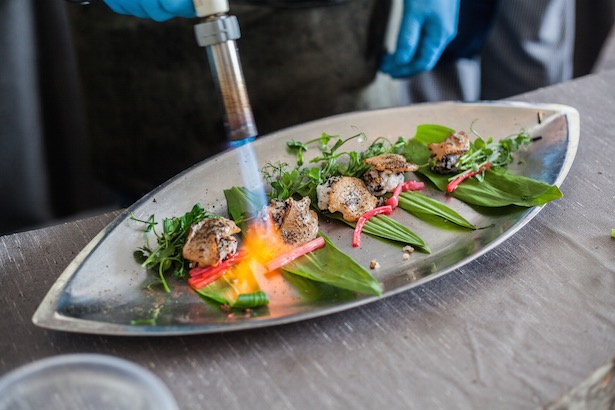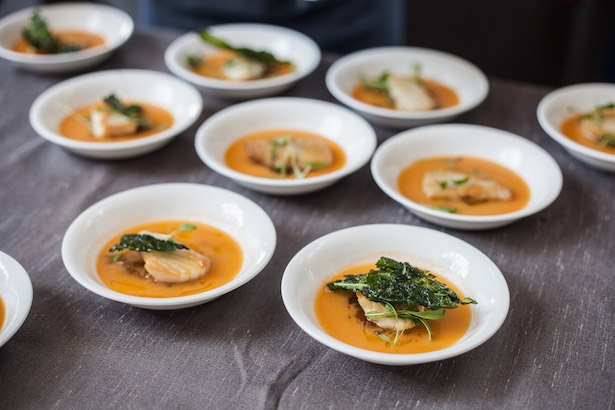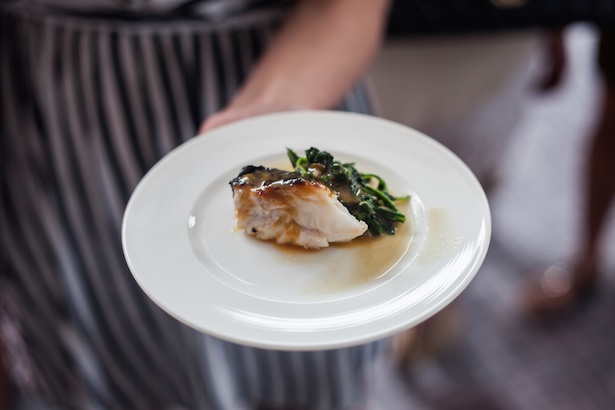 Dolf DeJong of the Vancouver Aquarium.