Sweeten things up this holiday season with this quick and easy Panna Cotta recipe from Levetto's Executive Chef, Shahir Massoud. Panna Cotta is a simple and delicious Italian custard. The key to this recipe is the ratio of cream, sugar, and gelatin.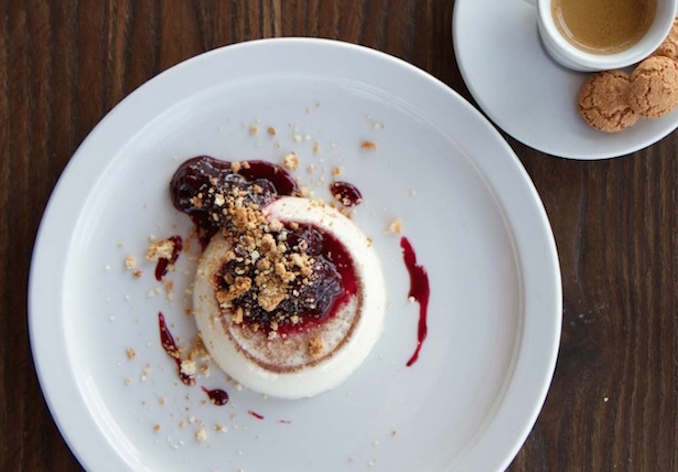 Panna Cotta
Ingredients
-1 litre of full cream
-1/2 cup of sugar
-1 1/2 table spoon of gelatin
-dash of flavouring: cinnamon, cocoa,vanilla bean
Directions
-Place cream over medium to high heat, slowly add the sugar, and gelatine.
-Watch carefully, as the cream will quickly rise to the top of the pan.
-Select a flavour and whisk it into the mixture.
-Let it cool over a bowl of ice to ensure the flavour emanates throughout the dish.
-Once cooled, place it into a mold (small bowl) and invert the Panna Cotta onto a dish.
-Now you can dress it up however you like! We suggest amaretti or biscotti crumbles, berries, and fresh basil.