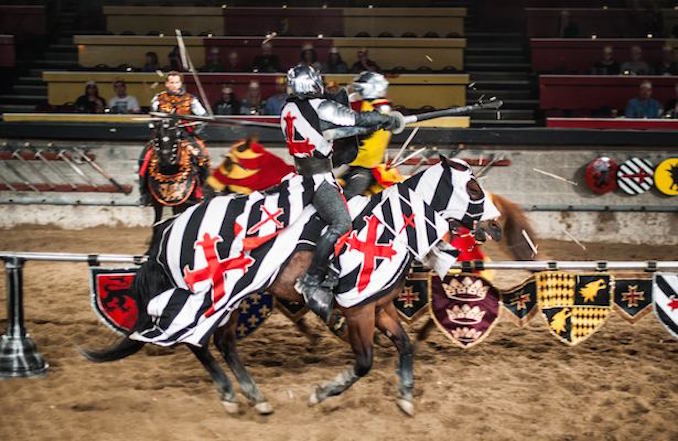 Going through Game of Thrones withdrawal? The absence of an episode this week due to Memorial weekend in the US has left a lot of fans in a state of comedown. Luckily for Torontonians we are the only Canadian city with a Medieval Times Dinner & Tournament.
We got to attend a performance recently to see what it is all about.
Medieval Times is located on CNE grounds in a giant space that includes a pre-show bar and games room and the main arena and dining area.
Prior to the show, guests will mingle in the pre-show room where one can grab refreshments as well as being entertained by one of the hosts, an assistant to the king.
The host will then invite guests into the main arena which is divided into 6 coloured sections that relate to the knights who will represent you. Matching crowns will be provided upon entry. The seating area surrounds the main battle grounds where the theatre and tournament take place.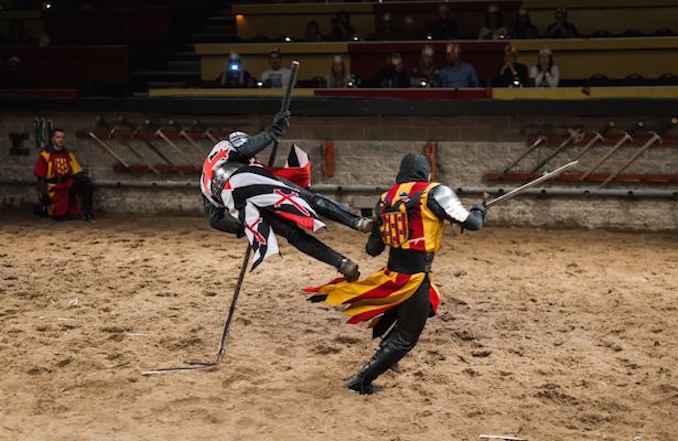 The tournament includes classic knight games like jousting and combat with swords and axes as well as a series of equestrian performances. The knights are well trained equestrians, performers, and athletes and I was very impressed by the level of their many skills. They put on a well trained routine throughout the show.
Your meal comes served on a steel plate, with no sauce, no cutlery, with a seasoned piece or meat and potato. The meal is eaten with bare hands while you drink your flagon of mead. Wenches, as they are called, serve you drinks and speak in a period appropriate manner. The going all-in factor is definitely apparent.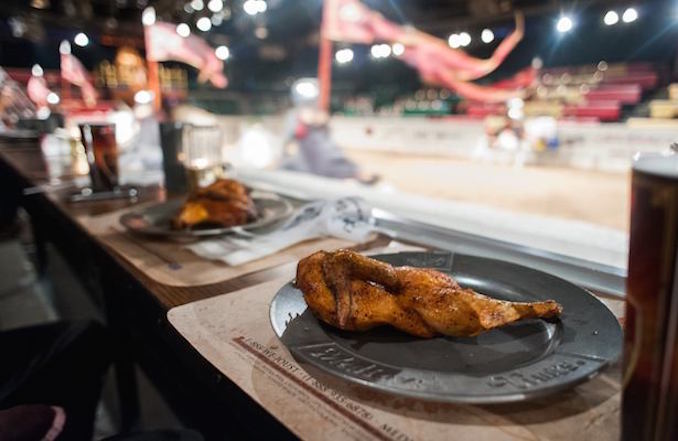 For more information and to grab tickets, you can see their website.
Get your GoT fix today!