The Canadian National Exhibition will open in Toronto on Friday, August 19th, 2016 for its 138th year. The annual 18 day event will bring rides, games, performances, live music and heart clogging good food to the exhibition grounds.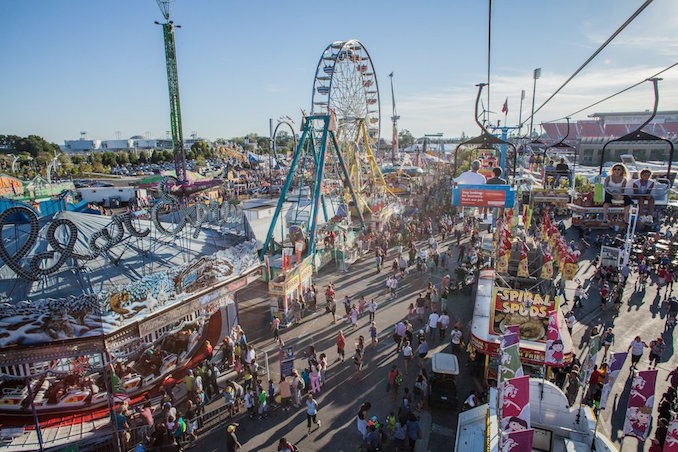 Media recently got treated to a preview of what to expect this year. Performance shows and a sampling of this year's food allowed us to experience some hot ticket items.
A boat show in the straight between Lakeshore Blvd. and Ontario Place showed off a Flyboarder, water skiers and speed boats. The Great Canadian Water Ski Caper will take place with 2 daily shows from August 19th – September 1st. Here is a little preview of that.
Now on to the food.
CNE Food
SU&BU – Sushi Burrito
Sushi Burritos and Sushi Nachos are part of the menu at this newly opened Toronto eatery that will showcase at the CNE until their brick and mortar spot is ready at John and Adelaide. The sushi burritos are similar to hand rolls or uncut sushi rolls while the sushi nachos are similar to deconstructed sushi. Both of these dishes were delicious, and not your typical heart clogging fair food.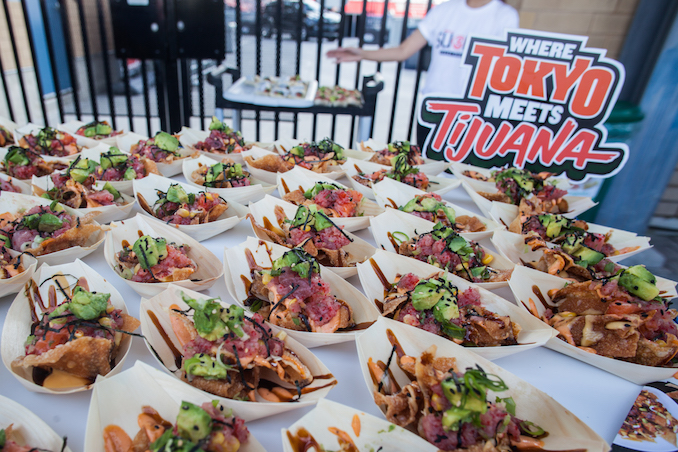 ***
Farm to Fryer
Fried Pig Ear Sandwich: Crispy Coated pig ears, coleslaw, maple bacon, cheddar cheese with spicy chipotle aioli.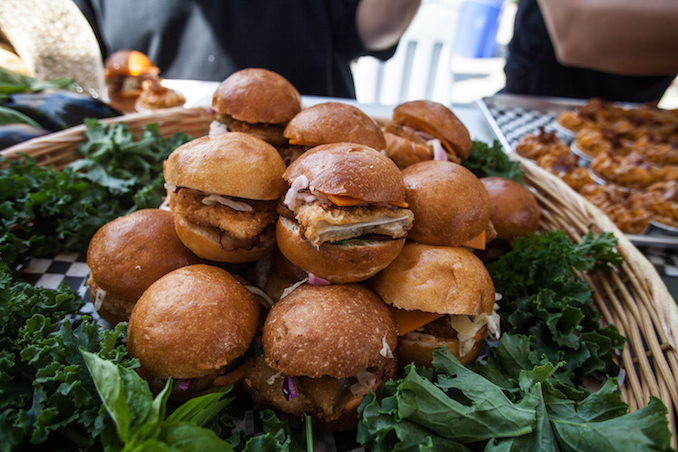 ***
CNE
Bacon wrapped Hot Dog with peanut butter and jam, spicy mayo and Cap'n Crunch (AKA Captain Crunch) cereal.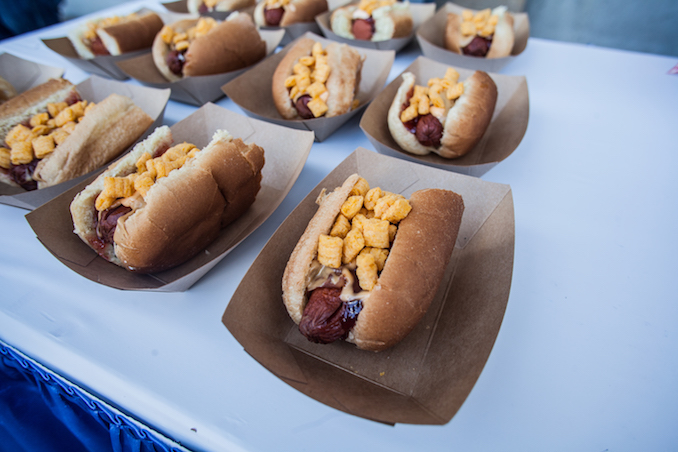 ***
Hot Bunzz
Gourmet bun inspired by international flavours in a grab 'n go format.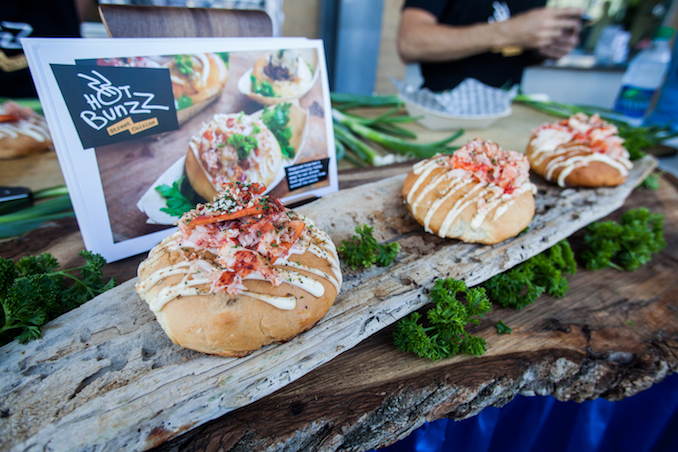 ***
Pickle Pete's
The Big Pickle Dog – The Deep Dish Pickle 2.0 is a cored giant pickle with a hot dog centre, smothered in corn dog batter and deep fried.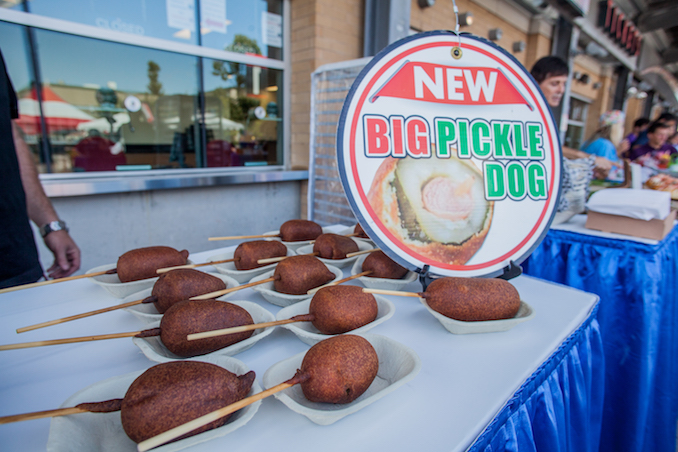 ***
Epic Burgers & Waffles
The Churros Cheeseburger, enough said.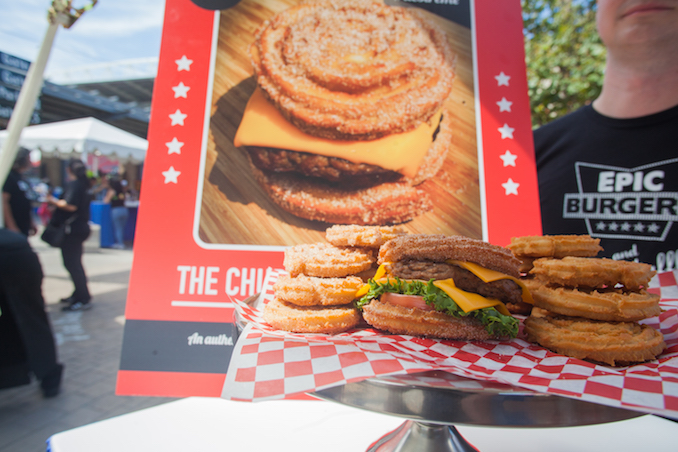 ***
Fran's Restaurant
The Bacon Croissundae features maples bacon and vanilla ice cream sandwiched in a croissant.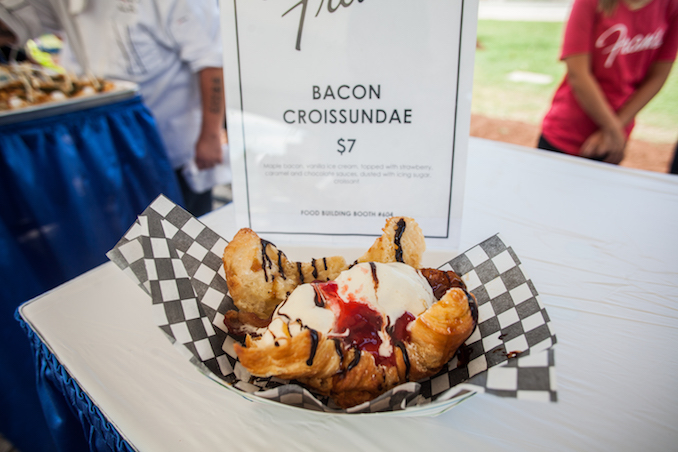 ***
Howie's Cinnamon Rolls
The pulled pork cinnamon roll combines tender pulled pork rolled into a soft warm cinnamon bun and drizzled with frosting.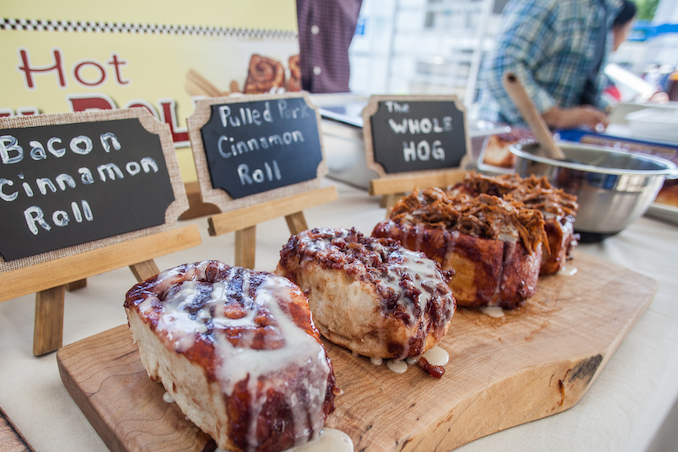 ***
Bug Bistro
The Bug Dog – A hormone-free beef frank seasoned with crispy mustard crickets. The bug bistro will also feature Tacos Grillos and Beetle Juice.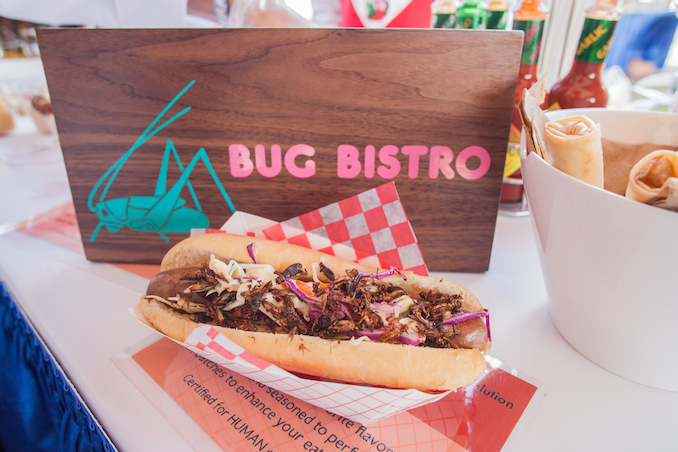 For more info on the CNE's dates, schedules and prices, visit their website.