Taylor Rodkin was one of our winners from our Reverbnation contest to be featured on our site. Help us support this very talented, young, rising star from Toronto.
Name: Taylor Rodkin
Founded: 2016
# of Albums: 1
Latest Release: You Didn't Do a Thing Wrong
Latest Video: coming soon!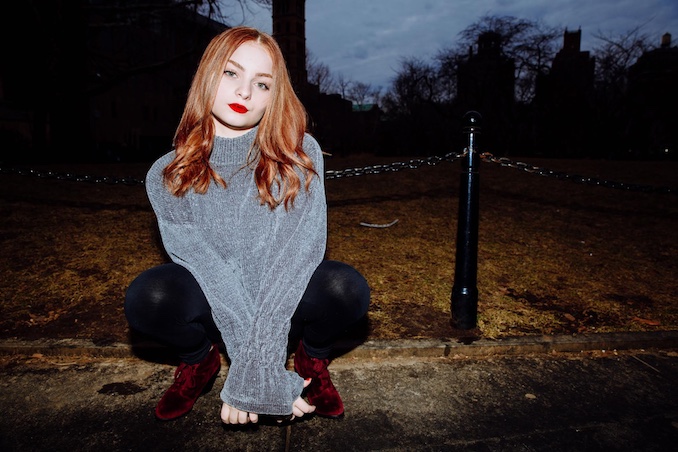 Bio
Taylor Rodkin is a 18-year-old singer/songwriter and performing artist. Taylor was born and raised in Toronto, where she currently attends the Randolph Academy for the Performing Arts.
Since she was in elementary school, Taylor has participated in school musicals as well as performing in concerts. Among her acceptance to Randolph Academy for the Performing Arts, Taylor has received scholarships to respected programs such as the Perry-Mansfield Performing Arts Camp in Colorado, and BroadwayCon Workshops in New York.
The last year of Taylor's journey as an artist included musical theatre and performance art in eight productions. With Nashville artist and producer Shannon MacArthur, and producer Stefan Litrownick, who has worked with artists such as Andy Grammar and One Direction, Taylor wrote and recorded her first original songs.
Taylor has received several awards, in 2017, at the Kiwanis Music Festival of Greater Toronto including three Platinum Awards and one keynotes award in the categories of speech, vocal performance, and musical theatre.
In August 2017, Taylor traveled to Los Angeles to record her first EP. To follow along with Taylor's music and furthering achievements, you can follow her on Facebook here, Instagram (@taylor.rodkin), or find her on iTunes and Spotify.
Latest Single:
Morning Light dropping soon!
Favourite Restaurant:
If we're talking fast food, Taco Bell for sure, if we're talking local, theres a little vegan place on College st called Grasshopper that has the BEST vegan "chicken" burgers! But my favourite restaurant of all time is Ellens Stardust Diner in NYC!
Favourite band as a teenager:
I am proud to say that I was a huge One Direction fan when I was younger
Favourite band now:
Right now I'm a big fan of Ed Sheeran and James Vincent McMorrow, I'm really into the more acoustic sound lately.
Guilty Pleasure Song:
I have a few, Beautiful Soul by Jesse McCartney will always be one of my favourites, and pretty much the entire Mamma Mia soundtrack.
Live Show Ritual:
I always give myself mirror pep talks where I basically just take a minute to remind myself of why I love performing and to think of the things I'm grateful for in that moment as well as what I want to take with me onstage and what I want to let go of before going on stage.
Favourite local artist:
Im an Alessia Cara fan, I love her music and I just think she's really talented and a really cool person!
Sneaky Dees nachos, pasta from Terroni or a superfood salad from Fresh?
Sneaky Dees nachos 100%!
Queen or College St?
Queen St!
Trinity Bellwoods or Highpark, Riverdale or Kew Gardens?
Kew Gardens
EP or LP?
EP
Early bird or night owl?
I'm so much of a night owl I might as well be an early bird
Road or studio?
Road
Swiss Chalet or Roti?
Roti!