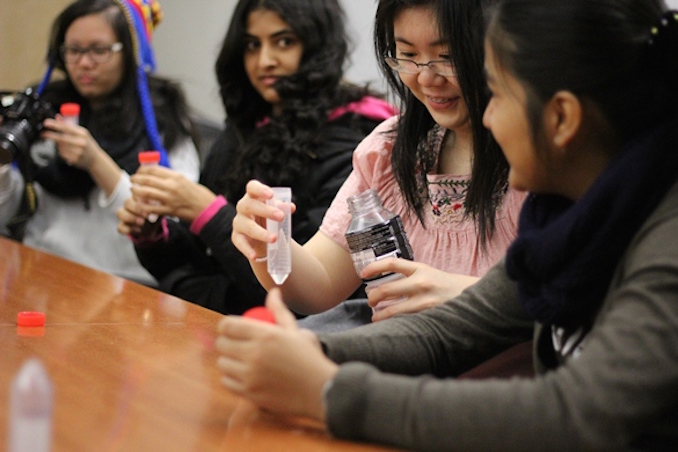 The Danforth East Community Association (DECA) hosted an event last week with Jim Diers, a leader in the field of community engagement and author of Neighbor Power: Building Community the Seattle Way. Diers spoke to the power of working inside your community to make positive change, and I was reminded of the great group of youths I met recently in St. James Town doing just that.
Five years ago, the Youth Employment Services (YES) initiated a summer program for youths from the St. James Town community in an effort to engage and empower them to design programs and events for their fellow youth. Kate Masson, the Community Development Coordinator of the Yonge Street Mission at the time, was watching closely and, inspired by their work, brought the group together at the end to form the St. James Town Youth Council.
As council member Gajanee Sivapatham states, "The mission of the council is to empower and engage youth. We want to demonstrate what youth are capable of doing in their community and how they can act as leaders to others."
The council consists of youths between the ages of 13 and 25. They meet once a month and have formed committees around each area of focus so they can work year round to achieve their goals. They organize, support and participate in local events; share their opinions with local organizations; provide unique learning opportunities to others; and continually explore ways in which they can better engage and serve their community.
"We are the voice of youth in the community and our events bring out the community. There's something good about having people out and being engaged. We have a number of government housing buildings and a big newcomer population that may not have or know of a lot of opportunities. When we host events, it creates a positive experience for members of the community," explains council member Sumitha Sivagnanasundram.
Some of the most memorable events this past year have included the annual Youth Talent Show "Urban Flair", the March Break "Camp Reality" where they bring together youths to explore various workplaces around the city and Universities across the province, and hosting two Jane's Walks. The Council also applied and was selected to participate in the Kraft Celebration Tour, which hands out grants of $25,000 to 10 community projects across Canada. Unfortunately, after making it to the final round, they did not win. However, that has not stopped them from seeking out other funding opportunities in an effort to revitalize the tennis courts that no longer provide the recreational needs of the neighbourhood.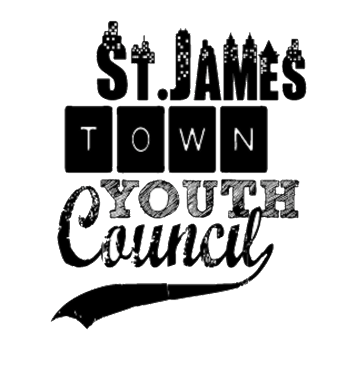 Developed initially in to draw the growing population of bachelors and young couples – much like the condo buildings going up today across the downtown and liberty village – St. James Town gradually became the home to new immigrant populations, low income households, and seniors as the target market elected to move to more residential neighbourhoods that provided room for a growing family.
Today, St. James Town is one of the most highly densely populated communities in North America with 18 high rise apartment buildings side by side in an area of less than a quarter square kilometer. It represents a microcosm of the great cultural, linguistic and religious diversity that exists across the GTA. Although the majority of the community speaks English at home, the neighbourhood boast over 20 languages – from Arabic and Bengali to Spanish and Tagalog.
Fostering a strong sense of community in such a diverse neighbourhood can be tough, but the St. James Youth Council knows its possible. They are busy this month brainstorming to identify the important issues they wish to address in the year ahead.
Want to join the ranks?
Live in St. James Town? Are you between the age of 13 and 25? Contact the St. James Youth Council to become a member or help volunteer at an upcoming event!
Have a community initiative you believe is ready to participate in the Kraft Celebration Tour? Learn more here
Looking to start your own Youth Council? St. James Town Youth Council is in the process of helping Regent Park build a youth council and is open to sharing their process, progress and problems.
Hit St. James Town this weekend for their community festival – Saturday, September 28th 12pm – 5pm rain or shine!
To all the corporations out there engaged in back to school efforts – Staples, Shoppers Drug Mart, Dollarama – why not consider supporting such initiatives as the KIDPack next year? Mountain Equipment Coop and Scholastic Canada already do!
The St. James Youth Council demonstrates that youth are a vibrant part of our communities. They bring new and unique perspective, great energy, and are often far from naive of the issues that face their community.
If we give them the opportunity, our youth will show us their assets and strengths. There are plenty of examples of youth working hard to identify how to improve the quality of life in their communities and beyond – whether through cultural, artistic, educational, recreational or health initiatives. Do you know any youth groups redefining Toronto for the better? Share them with us!