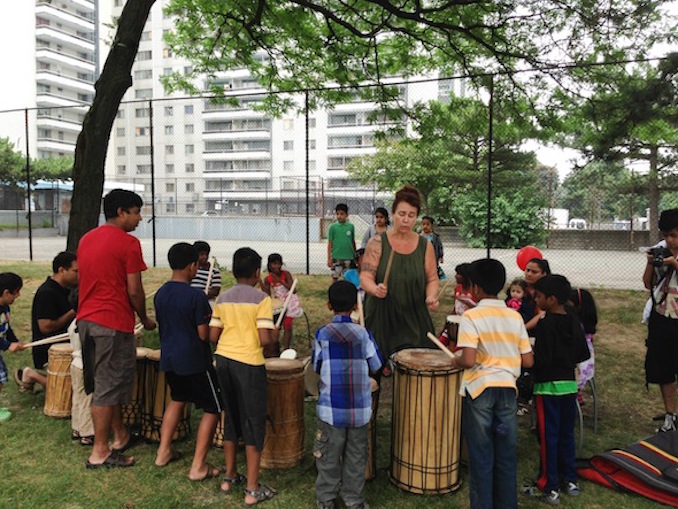 Local residents, artists, art organizers and enthusiasts joined together in the heart of St. James Town last Saturday afternoon to celebrate "Cultural Collage." Despite the light rain, adults and children participated in a range of outdoor creative activities, such as music workshops, the community market and face painting. The day of festivities was organized by the Toronto Arts Foundation in association with the Bell Box Mural Project in order to promote the benefits of an art-infused neighbourhood.
"Things will be getting a little more colourful around here," said Paul Byron, an artist and guest speaker at the event.
The Toronto Arts Foundation began the afternoon with a short presentation to introduce their research to the community. Their "Arts Impact Study" features St. James Town as one of the three neighbourhoods used to evaluate the connection between public art and the quality of life in a given community.
"We're trying to show that arts are alive and thriving in all neighbourhoods of our city," said research manager, Margo Charlton in her introductory speech.
The Bell Box Mural project is a prime example of the public art that Charlton would like to see more of.  Public arts organizer, Michael Cavanaugh began the project in 2009 and has thus far, with the help of local artists, turned 48 of Bell Canada's electrical boxes into beautiful and unique murals.
This week an additional 21 boxes will be completed in the St. James Town, Cabbagetown and Regent Park neighbourhoods. For those who were interested at "Cultural Collage,"  Cavanaugh organized a Bell Box Tour that allowed participants to visit this year's artists in the process of painting.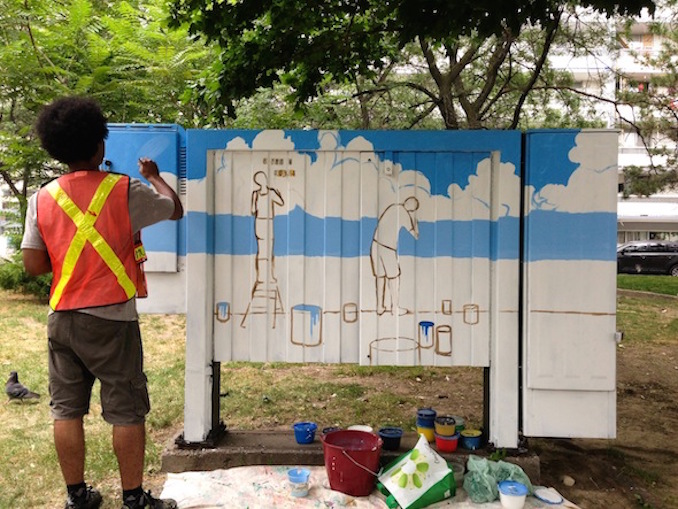 Last summer saw 16 boxes painted on the Danforth and throughout the downtown core. "What I wasn't prepared for was the positive response," said Cavanaugh.
After completing last year's boxes, Cavanaugh was invited to speak at the annual Mural Symposium in the town of Essex. His project was so highly admired that he was asked to paint Bell boxes in their southwestern Ontario community. Earlier this month, he finished 8 boxes in Essex and is hopeful to expand even farther.
The artists who are painting their original murals on the boxes are also enthused by the community response. "I've had people just come up to me and say thank you because this mural is something positive that's being created in their neighbourhood," said artist Shayona Panth, who is painting a Bell box at the corner of Howard and Rose streets.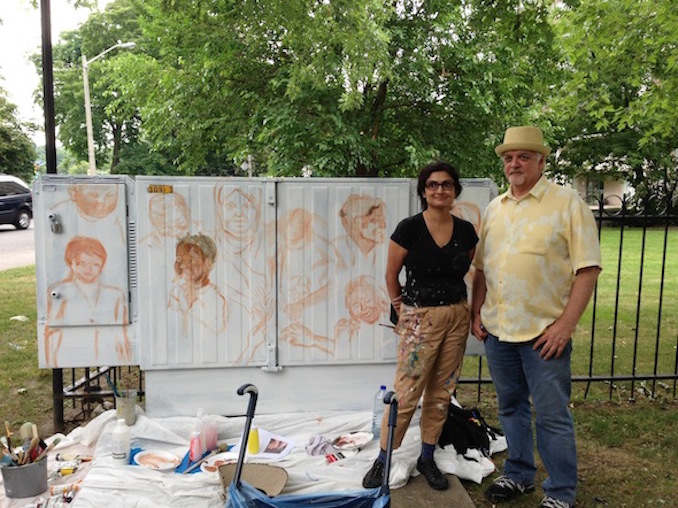 Thirty-five artists competed for the 21 available boxes this year, and although each went through a judging process, priority was given to artists who live in the St. James Town, Cabbagetown, and Regent Park neighbourhoods where this year's boxes are being painted.
Bell Canada has been extremely supportive of the project, Cavanaugh noted. They had each electrical box cleaned before the artists began their painting process on Saturday. When the art works are complete, Bell will also be layering each box with a strong clear coat, which will protect the paintings from any sort of graffiti tagging or removal.
Cavanaugh aims to beautify the city of Toronto by deterring graffiti vandalism and promoting public art work. However, more importantly, he hopes that each of the Bell box murals will paint a story that reflects the cultures and communities in which they are painted.
This year's 21 boxes are expected to be complete by the end of this week. The map below shows where each unique piece can be found.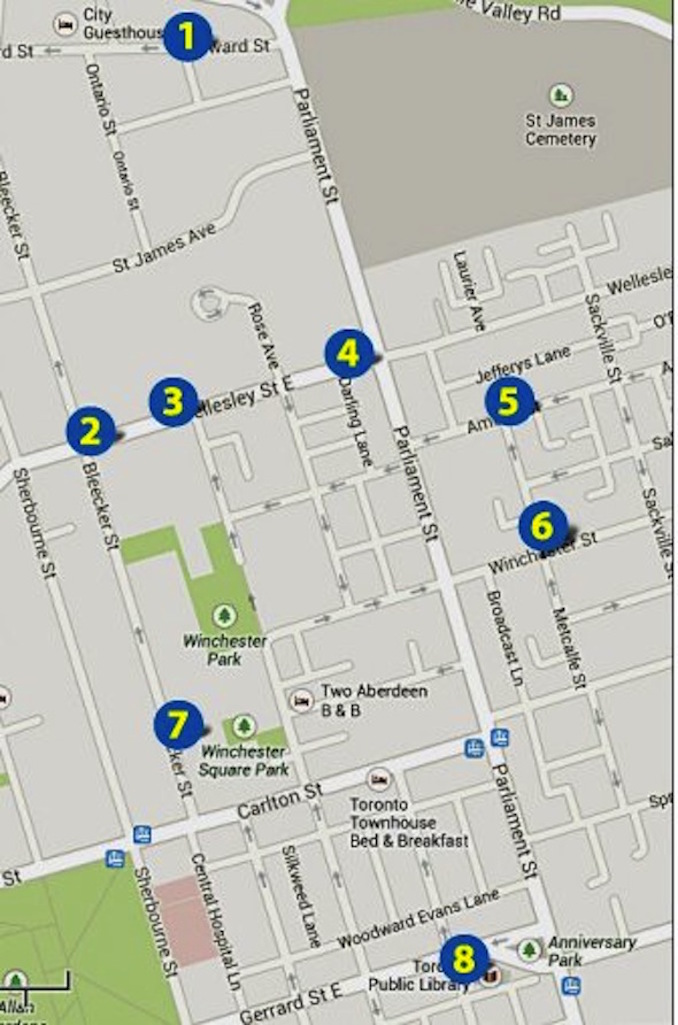 To find out more about the Toronto Arts Foundation, visit: http://www.torontoartsfoundation.org
Or for more info on the Bell Box Mural Project, check out their Facebook page: https://www.facebook.com/bellboxmuralsproject