I heard about this amazing initiative through Patagonia Toronto and was so stoked to help spread the word.
Our Toronto ravines often stay hidden and underused. Under bridges and alongside highways, the out of sight lush landscapes of Toronto's valley parks can offer us a break from the usual urban environment.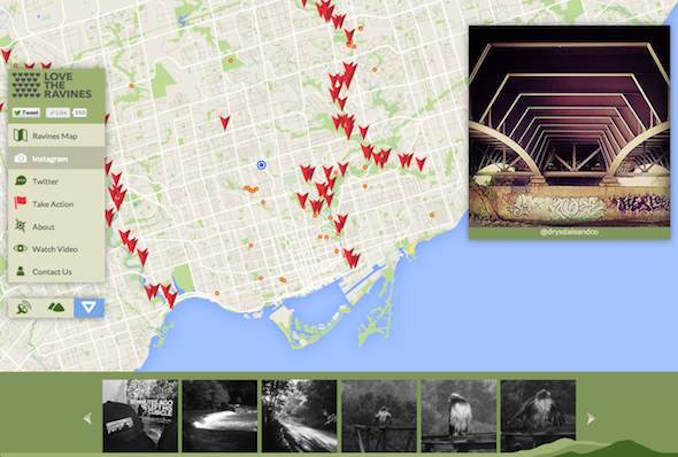 The #LoveTheRavines campaign encourages Torontonians and tourists to Love The Ravines. They want everyone to explore, enjoy and protect Toronto's ravines.
To add to the campaign, a website was built that ties in people's tweets and Instagram photos. Tweets and Pics with the hashtag #LoveTheRavines will be included on their website. One can also learn more about the initiative and how one can help.
The two biggest ravines are Toronto's Don and Humber River Valleys. They provide the city with fresh air, clean water and a place for Torontonians to connect with nature and enjoy recreational activities like cycling, jogging, kayaking, fishing, and running. Love The Ravines wants to get these valleys added to the GreenBelt which would make them protected.
Check out the website for more info and go visit our ravines today!