Fucked Up – Do You Feed? (Official Video) from Lance Ludwig on Vimeo.
Banjara (796 Bloor St. W) generated plenty of controversy last year when, in December, it was named Toronto's top Indian restaurant by BlogTO. The parade of sensitivities ensued: Didn't it used to be a Coffee Time? Why the hell didn't Lahore Tikka take the honour? (Even if the restaurant serves Pakistani food.) Were BlogTO readers wilfully ignoring the underrated, and authentic, restaurants of Gerrard St., or Thorncliffe, of Scarborough in favour of downtown-West supremacy?  Perhaps. But such criticisms aren't entirely fair; Banjara has a lot going for it. It's cheap, for one. The portions are generous. And, in the summertime, their Christie Pits location—not Banjara's Yonge-Eglinton chapter—they're one of the few large, and noteworthy, Indian-resto patio in the city's downtown West.
And that's what draws us in—along with the allure of sipping cold Cheetahs, the Toronto-brewed Indian restaurant beer staple, on a patio. By the time we're seated, service is quick, almost too quick; they've checked in on us twice before we're ready to order. By the time we settled, we elect for Indian-restaurant faves: Savoury stuffed onion kulcha, garlic naan, pulao rice, matar paneer and fried okra. The food arrives all at once, which is overwhelming—but definitely rewards the inner glutton. We start with the cut 'n' quartered kulcha first, which was a flat-out revelation: Slightly reminiscent of cong you bing, the flaky Chinese onion pastry, the kulcha's simple onion-and-garlic inner completely crumbles in your mouth. No, it's not fit for sopping up sauces, but it's delicious.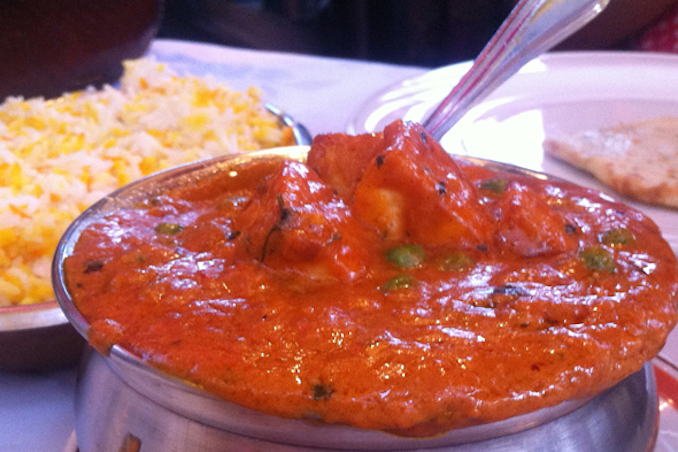 We move onto a serving of pulao rice—wonderfully seasoned basmati with a subtle hint of cream—and the matar paneer, a dish consisting of green peas and Indian cheese. (Which, it should be noted, is rennet-free.) The peas add slight sweetness to affair and the firm paneer holds it together, but the star of the dish is its sauce: Creamy, plentiful and balanced, it's next-level richness nearly overwhelms its rice pairing. It's the type of dish that prompts meal timeouts. We take one.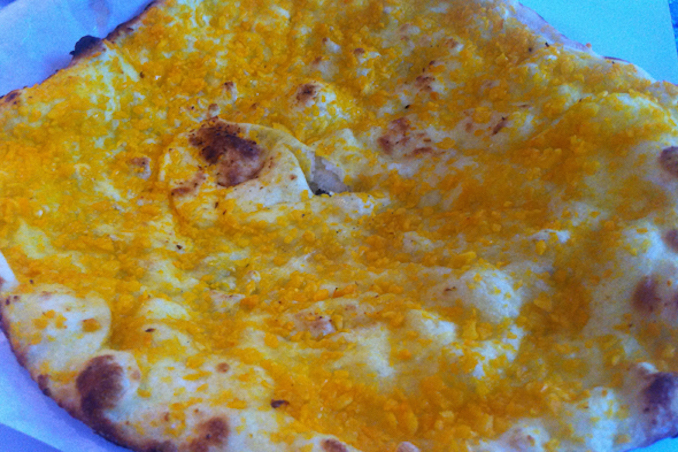 Moving along, we tear into the naan, which is encrusted in minced garlic and brushed with ghee (that is, Indian clarified butter). We serve out portions of the okra next—and it turns out to be the meal's highlight. Avoiding the pitfalls of plenty of okra dishes—they're often tasteless and slimy—Banjara's fresh okra is crisp and near-caramelized. It's lightly seasoned, and one a dish that doesn't allow its spice to overwhelm its ingredients—a rarity for cuisine that is, quite often, built around slow-cooked foods. Paired with the overzealously fragrant naan, and we make quick work of the okra.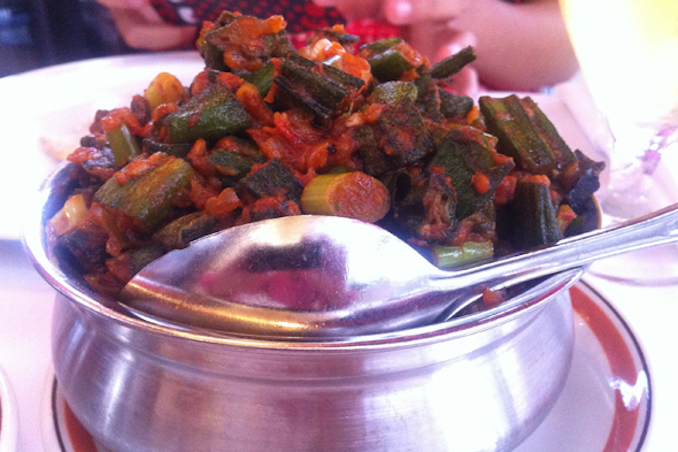 These, of course, aren't just food-reviewer platitudes: The meal was, especially at its price point, which clocked in at $50 with beers included, excellent—and perhaps the best Indian meal available in Toronto's downtown west end. Maybe those BlogTO readers were onto something after all.
Article written by Mark Teo