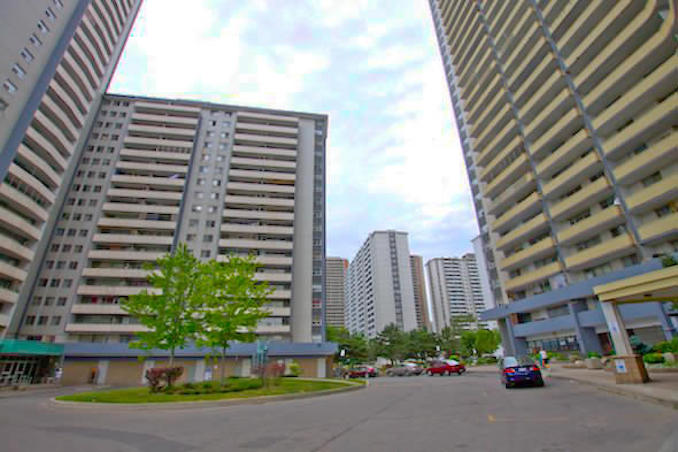 St. James Town is a neighbourhood in downtown Toronto in the most north eastern part of the downtown core. It is bordered by Bloor Street East to the north, Wellesley Street to the south, Sherbourne Street to the west and Parliament Street to the east making it neighbours to other hoods such as Cabbagetown, Regent Park, Moss Park and Upper Jarvis.
St. James Town has the densest population in Canada with around 17,000 residents living in the 19 high rise apartment buildings and surrounding low rises that were mostly built in the 1960s. It is comprised of mostly immigrants and visible minorities with 40% of residents not speaking english or french in the home. Tagalog (Filipino) followed by Chinese and Tamil are the 3 most non-english or french speaking languages spoken in homes of residents.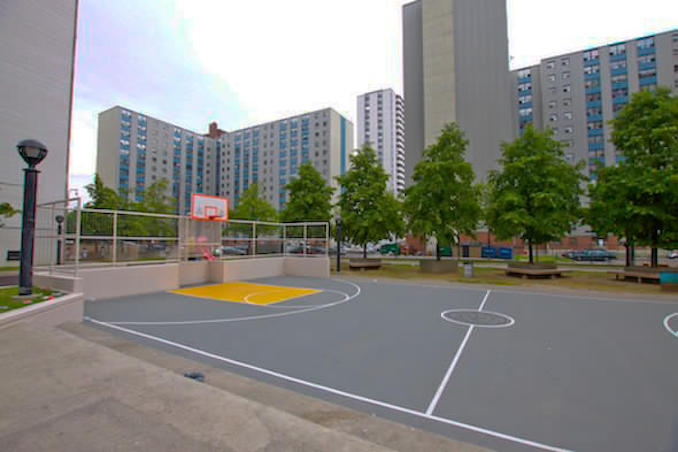 The neighbourhood is often only thought of by outsiders as a high crime residential area  that most people avoid, especially at night. One thing that you may not know is all the community organizations that exist to benefit those living within these borders.
One of those community interests is the Nike basketball court. First renovated and sponsored by Nike when the Toronto Raptors franchise began, the Nike court is a communal gathering spot for youth who live in the surrounding buildings. Originally made from recycled shoe rubber the court has recently undergone its newest renovation in June 2011 where it saw 100,000 dollars go into a new paving, fences and lighting. Often competitions are organized here including the 3 vs 3 that took place when the new court was reopened.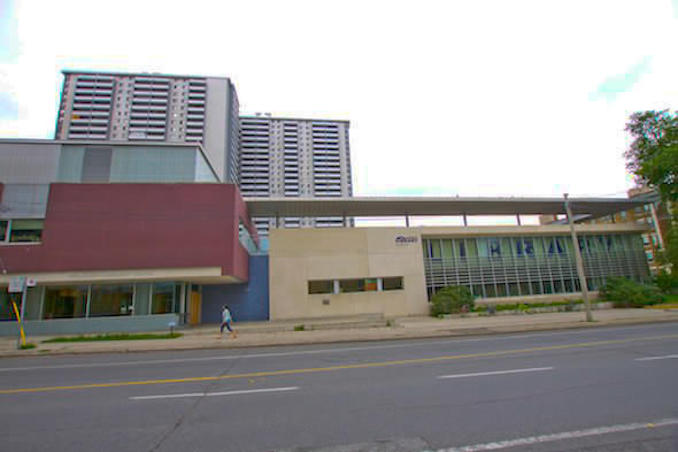 Another fairly recent addition to the neighbourhood is the new library and community center that opened in 2004 at the corner of Sherbourne and Wellesley Streets. The center has opened up many new programs and options for youth and adults living in the community. The building also got an honourable mention in 2005 at the Toronto Architecture and Urban Design Awards.
The hood has a lot of interesting community programs. One of these is a not for profit organization called Art City which runs after 4 programs 5 days a week for kids in the area."The art programs are intended to foster creative thinking and nurture self-esteem and personal accomplishment.". Since 2008 the store front company has run a studio program that provides a safe and non-discriminatory space for the youth to practice and spend their free time.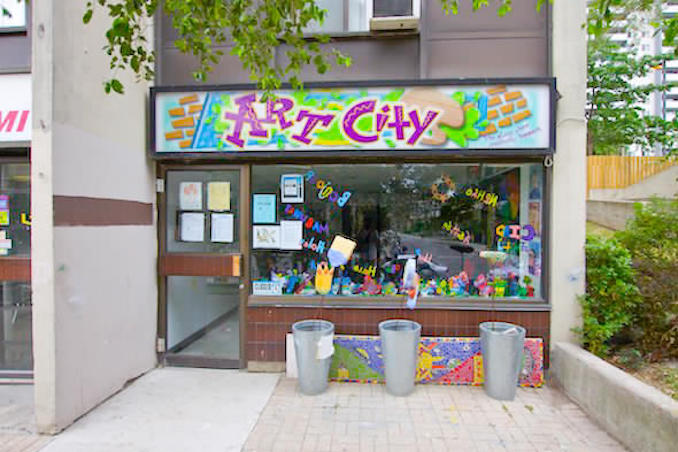 The Wellesley Institute sits at the corner of Sherbourne and Wellesley Streets and is a non-profit and non-partisan research and policy institute that develops research and policy solutions for the problems of population health and health disparities. The institute has been working on a program called the St. James Town Initiative which is a 5 year community-based research initiative that started in 2007 that is focused on neighbourhood-level factors that affect health and wellbeing among immigrants in St. James Town. "Immigrant health is a central area of research at Wellesley Institute.