This is Moji (aka Pony), a 3-year-old brown tabby (spayed). She is lovingly called Pony because she gallops around like a little horse and has a similar temperament to ponies. She has a very sweet side and a funny character, she drinks with her paw (and sometimes does enjoy splashing water around) and is very clean.
She is picky with food but we have found out what she does like (chicken and turkey yum yum!) and it has worked so far. She likes her toys to be in rotation to keep them fun and exciting. She doesn't care for most things made for cats, but adores Catit tube treats and gets hilarious with catnip. Hair ties make her sooo happy so she is allowed to play with them under supervision.
After agreeing to cat sit for a few weeks, her previous family decided they didn't want to keep her. Not wanting any harm to come to her, we decided to do our best to make a loving home for her. Moji was a complicated cat from the beginning, and it is important to note that we are not experienced cat people. It took a lot of work to gradually introduce her to the different spaces in our house. This went very well for a while but then behavioural issues began to develop. We have tried for a year to help her adjust but in the end, Moji needs someone who is experienced with cats and not nervous, and unfortunately, this does not describe us; she picks up on our anxieties. Life hasn't been fair to her and we also learned that she was separated from her mum very early (8 weeks) so we think she just needs someone knowledgeable who can understand her needs, help her to manage her anxiety (possible hyperaesthesia), enjoy her life, and be a cat! We have a feeling she'd have to be the only pet and in a household without young children, though it's hard to say for sure as she has never interacted with other animals. She has never been outside.
If you are interested in a project cat, are experienced and willing to work with her, this is the perfect cat for you. We believe she deserves a good forever home and are very serious about finding the right person for her, and it breaks our hearts every day and we just don't seem to be wired to properly care for her (and it wasn't in our plans to have a permanent pet at this time). If you'd like to meet Moji or find out more about her background, we'd be thrilled to meet with you and share all the details. We will not withhold any information.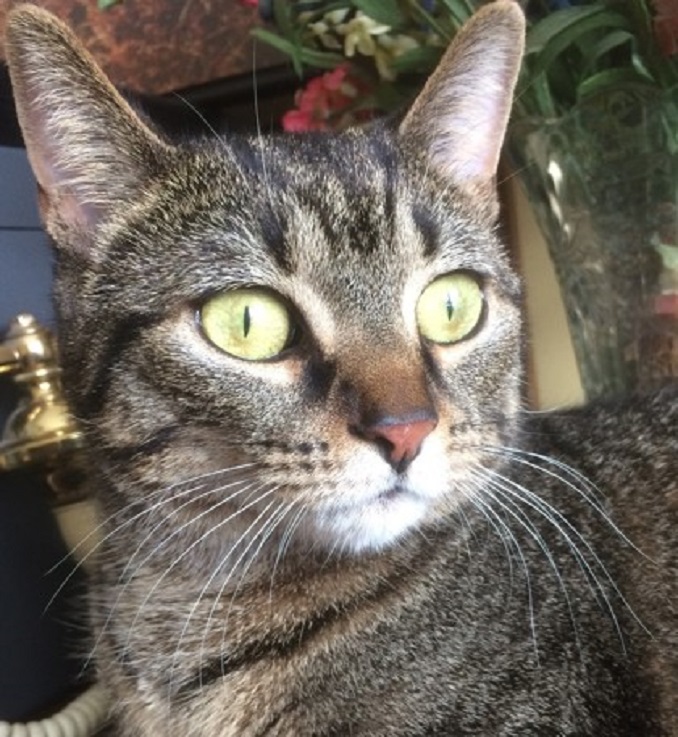 Moji
Age: 3 Years
Sex: Female
Size: M
Colour: Brown /
Spayed/Neutered: Yes
Declawed: No
For Toronto Humane Society's complete adoption process, please click here to learn more about how you can make this companion, a forever friend!
About this column:
Each week we feature animals available for adoption from local shelters in the Toronto area with the hopes that our readers will assist in finding good homes for them. If you, or someone you know, has the resources to take care of one of these animals, please do get in touch with the appropriate shelter via the links provided.