While the history of gambling goes back centuries, it is only in the latest decades that online gambling has taken hold of consumers. However, it is safe to say that the online gambling sector is very much at its peak now, which the numbers from recent reports underscore. With gambling being one of the biggest branches in the entertainment sector, it is interesting to turn back time to discover where it all began.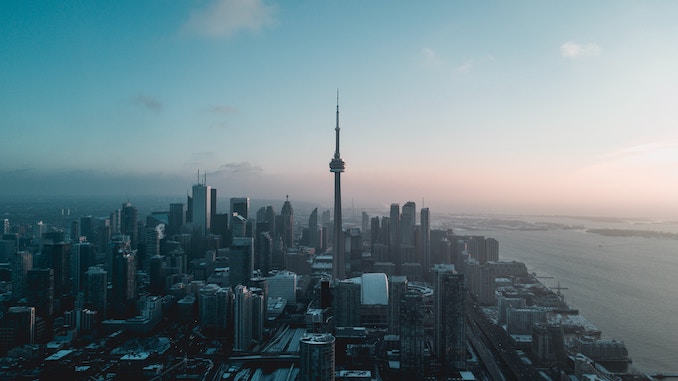 The Current Online Gambling Situation
Right now, the only province allowing online gambling is Ontario. This means that people from Toronto can access several land-based and online casinos. However, it wouldn't be allowed if you were to go to Newfoundland and Labrador.
If you go to British Columbia, on the other hand, you will be able to play online. However, only one gambling site is permitted, as it is the only regulated online casino site.
In short, only people from Toronto and the rest of the Ontario province can play games like poker and blackjack from several regulated Canadian casino operators. This is why old and new players can check out their recent list here to see which casinos are available.
Illegal Gambling
In Canada, gambling was illegal until 196, as stated by the Criminal Code of Canada. This prohibited all forms of gambling except online gambling, as it was not founded yet. In 1969, it became legal since the government realized the financial potential of gambling.
In the years after, brick-and-mortar casinos were established in several provinces, right up until the online casinos made their entry. Online casinos in Canada were introduced later on. However, they weren't legal, as there wasn't legislation allowing them to operate.
Therefore, offshore websites offering casino games to Canadians appeared. While the Canadian authorities would prosecute those offshore casinos, it only happened once. This instance was when British Columbia indicted a U.S. corporation run by Vancouver residents. The corporation got a fine of $100,000 and would then move its operations abroad.
Online Casinos Peep Out
The first online casinos were launched in the U.S. in the 90's. William Billy Scott was the one to found the first online casino called InterCasino. However, the founder ended up being chased by law enforcement, and the era for the casino closed. Then, in 2004, British Columbia got their first regulated and legal online casino.
This allowed British Columbia residents to play lottery, place bets on sports games or play online slots while chatting with other players. This online gambling site opened partly to support the province financially. The revenue from the online casino would end up supporting communities and charities.
The Online Gambling Market In Ontario
The next province to allow online gambling would be Ontario. In April 2022, Ontario became Canada's first and only province with a regulated gambling market. This meant that all online gambling services would be licensed by the Alcohol and Gaming Commission of Ontario, which opened a subsidiary to take care of that.
The online casinos would have to apply for a license and then be regulated and monitored by the commission to operate in the province.
The role of Ontario iGaming is to protect players, ensure safe gaming and avoid cheating. The online gambling market in Ontario is, therefore, growing. It is estimated that players in Ontario would spend about $1 billion a year on online gambling, generating a revenue of $1.5 billion by 2026.
The Future of Online Gambling
Because of the developments of growing iGaming markets in Canada, they could become some of the largest gambling markets in North America. While legal online gambling is restricted to some provinces, other provinces might open up the market if the financial gain is worth it.