Nestled in the neighbourhoods of Scarborough and Pickering, Chachi's Chai Bar beckons food enthusiasts with its irresistible fusion of cuisines and street food delights. With an array of delectable dishes, including chaat, faloodas, sandwiches, and poutines, this charming café caters to diverse tastes, with a particular focus on vegan, vegetarian, and gluten-free options.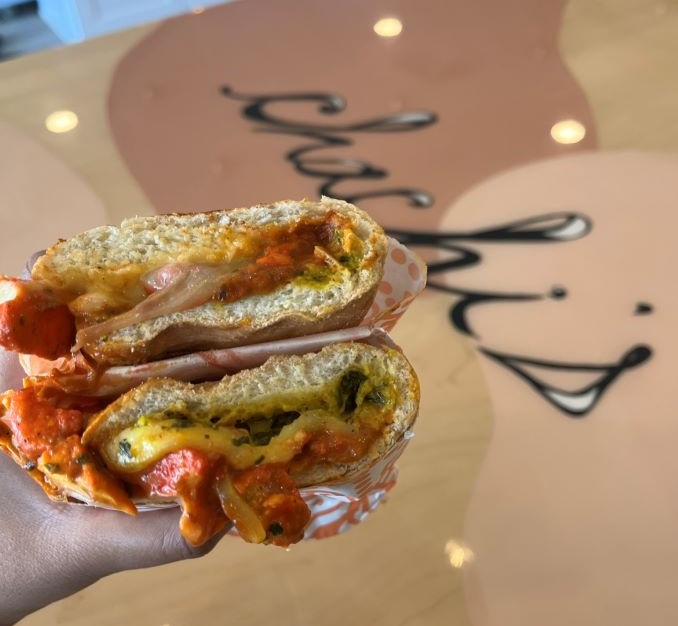 Upon stepping inside Chachi's Chai Bar, guests are welcomed by an ambience that effortlessly blends warmth and sophistication, creating an inviting and comfortable space to savour the flavoursome offerings. The cosy interior not only entices patrons to indulge in the culinary delights but also offers numerous adorable spots for capturing Instagram-worthy moments with their sumptuous food.
The allure of Chachi's Chai Bar is undeniable, especially on scorching summer days when it becomes the ultimate oasis for those looking to bask in the culinary delights of street food in a laid-back setting.
Among the delightful concoctions on the menu, the Rani Taj Refresher stands tall as a personal favourite. Crafted to perfection, this vegan floral summer drink has the delicate essence of rose and cardamom infused in creamy coconut milk. Each sip offers a refreshing burst of flavour, making it an ideal beverage for quenching thirst during hot summer afternoons.
When it comes to indulging in savoury treats, the Butter Paneer Panini takes centre stage, captivating palates with its rich medley of flavours. The panini features masala paneer complemented by the creamy goodness of Havarti cheese, a luscious tomato sauce, and a zesty green chutney. This mouthwatering creation is a harmonious fusion of East and West, satisfying cravings for both traditional Indian spices and familiar sandwich comforts.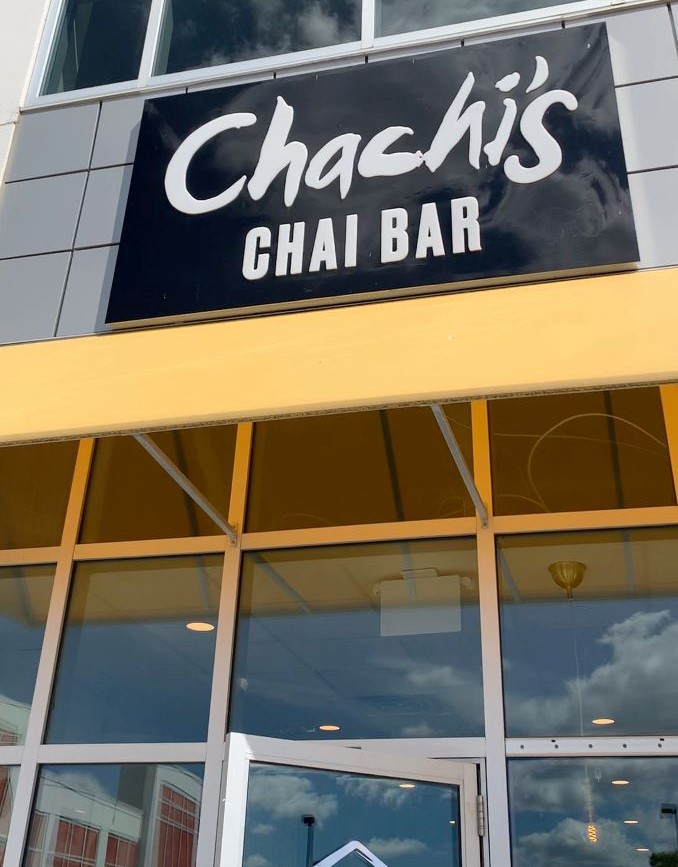 Chachi's Chai Bar is a haven for vegetarians and vegans, with an extensive range of plant-based options that are sure to delight. The Philly Grill paneer, for instance, presents a vegetarian twist on the fusion chicken masala sandwich, boasting a delightful combination of grilled paneer, cheddar cheese, onions, mushrooms, hot peppers, and green peppers. The melody of flavours is taken to new heights with a drizzle of their signature BBQ sauce and aioli.
For those seeking a lighter yet flavoursome option, the Bombay Bhel is a must-try. This delightful chaat features puffed rice paired with an assortment of crackers and peanuts, topped with a refreshing medley of fresh tomatoes, onions, coriander, mint, and tamarind chutney. Each bite is a burst of textures and tastes, creating an explosion of savoury satisfaction.
Apart from their food offerings, Chachi's Chai Bar boasts a unique selection of beverages, including the Pistachio Falooda, the Juhu Blast Refresher, the Pink Chai, and more. These delightful concoctions perfectly complement the diverse menu, offering guests a range of beverage choices to pair with their culinary adventures.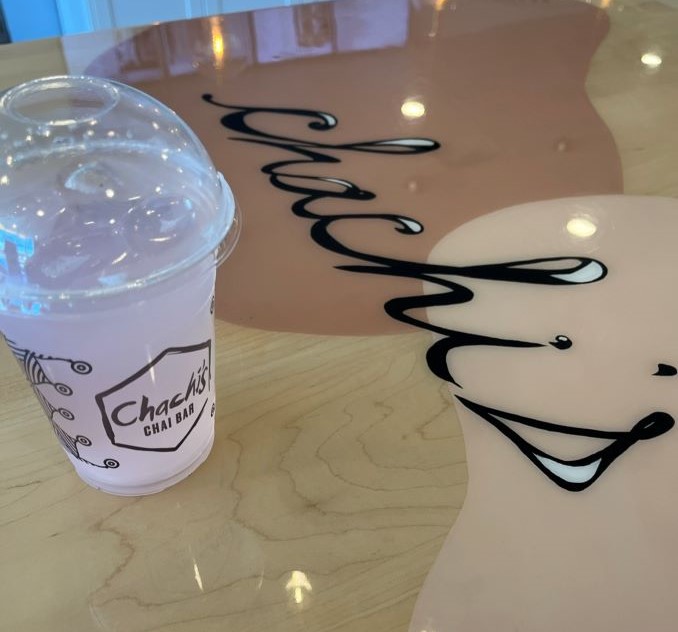 In conclusion, Chachi's Chai Bar is a culinary gem that seamlessly blends fusion cuisine and street food in a charming, relaxed setting. With its diverse array of vegan, vegetarian, and gluten-free options, it caters to a wide range of dietary preferences. Whether it's the delightful Rani Taj Refresher, the savoury Butter Paneer Panini, or the vibrant Bombay Bhel, every dish is crafted with precision and passion. For a memorable and mouth-watering experience, visit Chachi's Chai.