If you're looking for a cultured, diverse, and vibrant city in Canada, look no further than Toronto. Whether you're a first-time visitor or just want to visit the top attractions of this majestic city, this list will help you make the most out of your stay. From towering landmarks to world-class museums, let's dive into our guide of the best things to see in Toronto!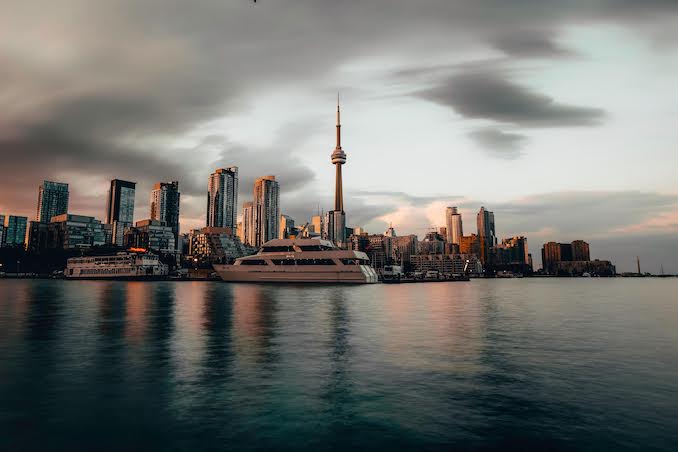 Scotiabank Arena
If you're a sports enthusiast, you need to head down to Scotiabank Arena. Some of the major sporting clubs in the city, including the NHL's Toronto Maple Leafs, call this multi-use arena in downtown Toronto home. Therefore, this is a must-visit location if you frequently enjoy watching NHL games and are always tracking the latest NHL odds, be it Playoff Series betting or IIHF World Championship odds, of your favourite club. However, what sets Scotiabank Arena apart from other arenas is its state-of-the-art facilities and incredible atmosphere. With a seating capacity of over 19,000 people, it's no wonder that this venue has been so successful in hosting major events such as NHL games and music festivals.
Right next to Union Station, it's incredibly easy for visitors to get there using public transport, and once inside the arena, visitors are greeted with an impressive array of food outlets and merchandise stalls selling everything from official team jerseys to concert t-shirts.
Whether you're a die-hard sports or music fan or just looking for a fun night out with friends or family, Scotiabank Arena has something for everyone. From cheering on your favourite team to singing along to your favourite artist's hits live on stage – there really is nothing quite like experiencing an event at this iconic venue.
The Royal Ontario Museum
Regardless of if you're a fan of museums or simply enjoy the finer things in life, the Royal Ontario Museum (ROM) is a must-see if you're in Toronto. It's the largest museum in Canada and houses more than six million items and 40 galleries. One of the most impressive exhibits at the ROM is Gordo – one of the world's most complete Barosaurus fossils.
But that's not all – there are also galleries dedicated to ancient civilizations like Egypt and Greece, as well as displays of Canadian art and culture. The museum even has an entire interactive section devoted to biodiversity. And don't forget to check out their rotating special exhibitions of contemporary Native art and the display of ukiyo-e prints amongst others.
The ROM welcomes a sizable number of visitors each year, which is not surprising given all there is to see and enjoy there for kids and adults alike. So, when you're there make sure to take your time, and don't miss out on the chance to visit all of its wonders!
The Art Gallery of Ontario
For art buffs out there, the Art Gallery of Ontario (AGO), should be at the top of your list when visiting Toronto. With over 120 thousand works on display spanning from the first century to the present day, the AGO features an impressive collection of Canadian, First Nations, Inuit, African, European, and Oceanic art.
Visitors can explore numerous exhibits that showcase different artistic movements such as impressionism, pop-art, and postminimalism. Beyond the artwork itself, visitors will be captivated by the unique architecture of the building which has undergone significant renovations to continue adding to the attractive spaces for displaying artworks, most recently the new gallery space for contemporary art by Selldorf Architects initiated in 2022.
The AGO also hosts special exhibitions and events, often accompanied by educational activities designed not only for experienced art enthusiasts but also for novices to help them understand more about the featured artist's life and work. With all of this in mind, how could you not go and have this uniquely inspiring experience?
The CN Tower
The CN Tower is probably one of the most iconic attractions in Toronto, and for good reason. Standing at a height of 553.3 m (1815.3 ft), it's the tallest freestanding structure on land in the Western Hemisphere and part of the signature icon of Toronto's skyline. And on a clear day, visitors can see as far as 160km (100 miles), enjoying a stunning view of the city along with Lake Ontario.
One unique feature of the CN Tower is its glass floor observation deck, where you can walk on a transparent floor, which may be nerve-wracking for some but definitely worth experiencing as it provides an unparalleled view. And for those who are looking for even more thrills, there's EdgeWalk, a hands-free walk around the outside ledge that circles the CN Tower's main pod. This attraction allows you to step out over the open air while attached to a safety harness and standing on steel.
At night, the CN Tower lights up with various colours in honour of various occasions and causes, which are best viewed from nearby parks such as HTO Park. Regardless of if you decide to check it out during the day or during the night, visiting the CN Tower is an unforgettable and unmissable experience!
Conclusion
No matter which attraction you choose to visit first, make sure to take advantage of all that Toronto has to offer. And with so many options available, it won't be long before you're planning your next trip back, so pack your bags and get ready for an unforgettable adventure. We hope this guide has provided some inspiration as you plan your trip to Toronto – happy exploring!