A cross between Katharine Hepburn and Lucille Ball. That's Liz Johnston. Watching her onstage, you'll probably wonder if she's from a different time and place — who is this woman? And how dare she make me laugh so hard? Liz is an actor, improviser, and producer, born and raised in Toronto. She started improvising at the age of 12 and has since become one of Canada's top improv talents. I was lucky enough to meet Liz at The Bad Dog Theatre Company where she's performed in a slew of productions, sweeping up multiple "Best Improviser" awards. One night as I was leaving the theatre, she stopped me and said, "Don't go home! Let's do shots!". How could I resist the disarming warmth and contagious joy of this lively redhead? I couldn't, so I stayed, and we became friends.
Performing isn't the only place Liz excels. She is whip-smart and can run circles around anyone solving crossword puzzles or escaping escape rooms. She is the product of her fierce and thoughtful mother, Joan Johnston, whom Liz sadly lost this year. Under Joan's tutelage, Liz has become one of the most capable, fearless, and well-rounded people I know.
When Liz isn't on stage or making plans with one of her 17 active friend groups (each with their own text thread), you can find her deep in a book or hanging out with her loving husband, Connor Low and their adorable dog, Palmer.
-Written by Nadine Djoury, dear pal and amazing comedian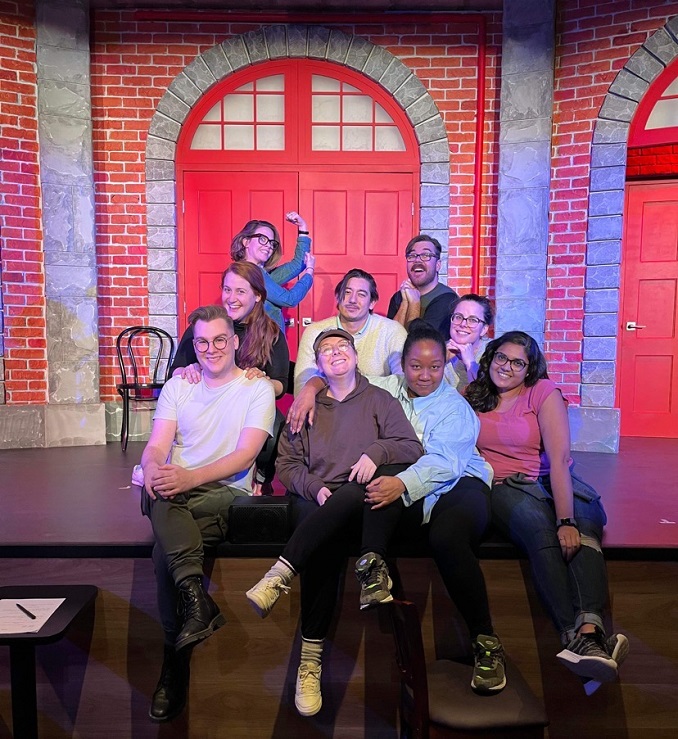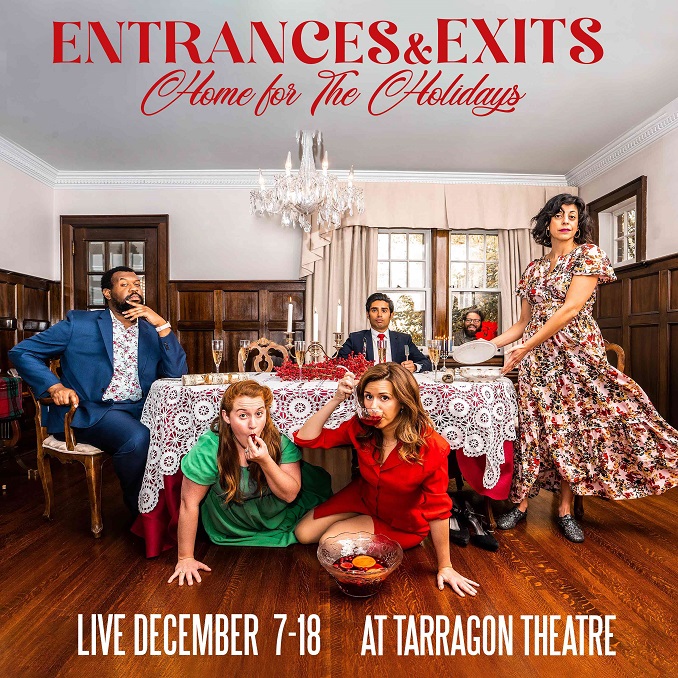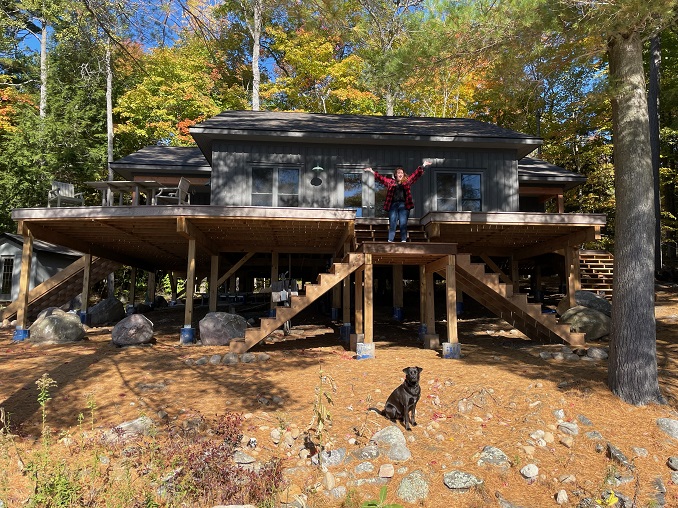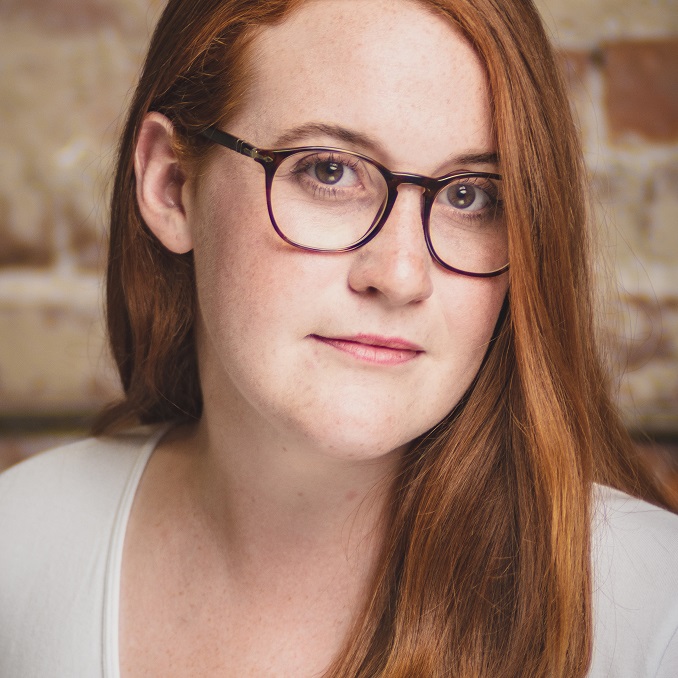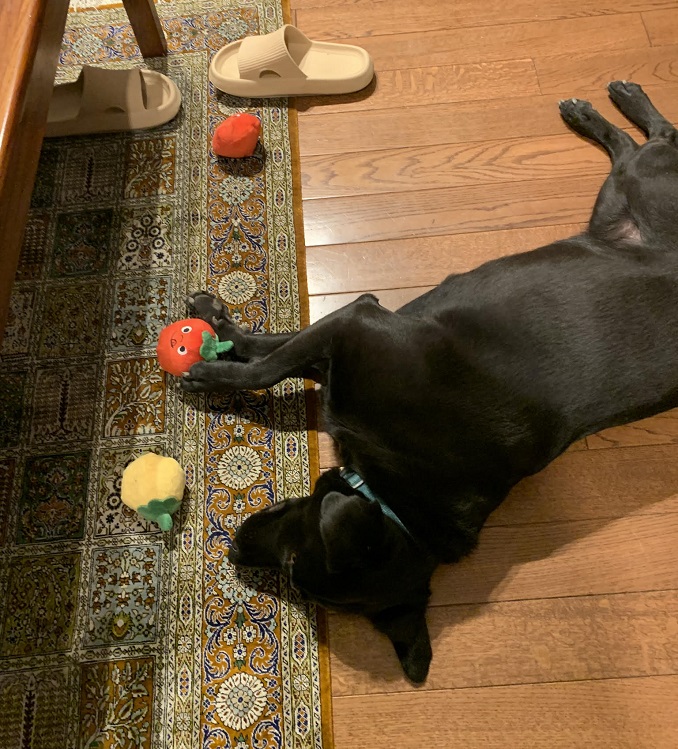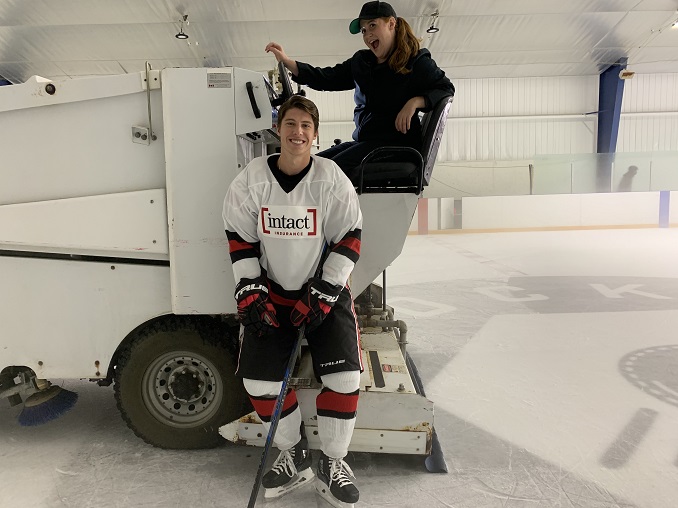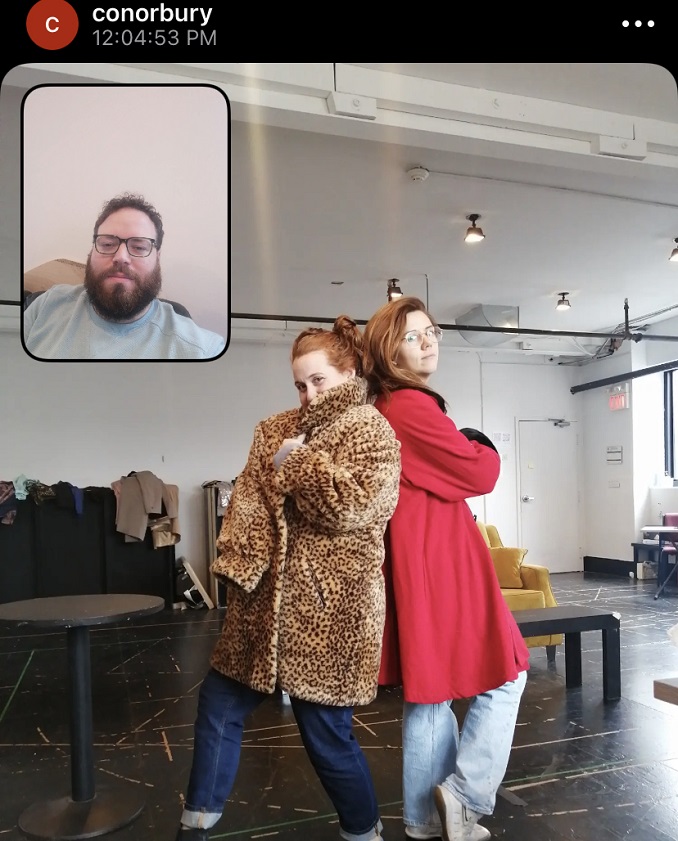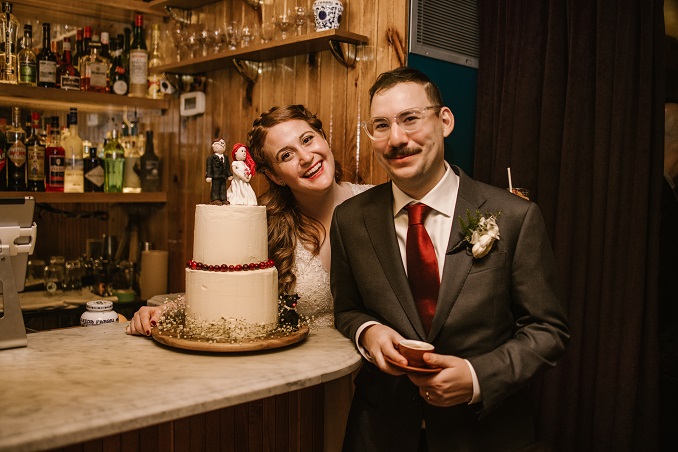 ***
Which 'hood are you in?
I live in Seaton Village, but generally say the Annex since it's more recognizable. I got lucky years ago finding an apartment on Palmerston Ave., my favourite street in the city, and have lived there now for almost a decade! We even named our dog Palmer after the street – very original, we thought, until we met another palmer from down the block.
What do you do?
I'm an actor, improviser, writer and producer. Sometimes I also host trivia!
What are you currently working on?
I am currently remounting my favourite show, an improvised farce called Entrances & Exits, which I created with Ruth Goodwin years ago. We have performed it several times, at the Fringe where it won best of the fest in 2018, and Toronto Sketchfest, but this time we are so excited to bring a holiday version to the Tarragon theatre.
Where can we find your work?
Right now I'm mostly on stage at either the Tarragon or Second City!
Tickets for Entrances & Exits can be found here.
Tickets for Jingle Bell Ruckus can be found here.