Laura Ramoso is a popular and award-winning sketch comedian with over half a million followers across Instagram and Tiktok. If you follow Laura on her social channels, you know she excels in satirical and physical comedy. She may be a little silly but her comedy style is relatable and is bound to put a smile on your face.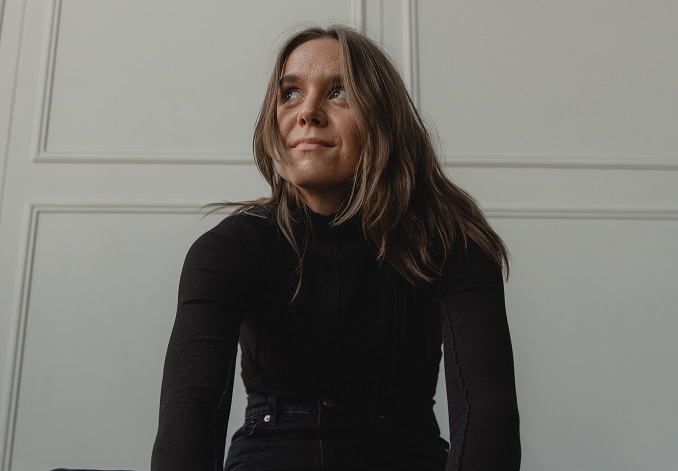 How would you describe your comedy style?
Physical, satirical, relatable, and a little bit absurd. Who are some of your influences? Mr. Bean, and Italian sketch comedy trio Aldo, Giovanni, e Giacomo!
Who was your favourite comedian growing up?
I really enjoyed watching Robin Williams, Kristen Wiig, and Rowan Atkinson do their thing.
Who is your favourite comedian now?
Ben Schwartz, among many others!
What is your pre-show ritual?
I try to get a good sleep the night before if possible and typically run the show in my head or speak the show to myself during the day just to keep the words front of mind. I'll get to the theatre about two or 2.5 hours before curtain, make sure everything is set and tech is working. My favourite pre-show snack is candy like Skittles or gummies. I warm up, get into makeup and costume, and then 10 minutes before I start, I will do a little meditation and grounding exercise. It helps me focus and manage the nerves!
What is your favourite place you have performed? Why?
This year, it's a tie between The Historic Theatre at The Cultch in Vancouver and Comedy Bar Danforth here in Toronto. They were both just so special, magical nights with incredible audiences!
What is your favourite bit you have written and why were you proud of it?
I'm very proud of adapting my German Mom and Italian Dad characters (who originally only appear in online videos) into live stage sketches.
What is your favourite medium for listening or finding new comics/comedians?
Social media! Instagram and TikTok are amazing for discovering other comedians.
Tell us a joke about your city.
If you're looking for something fun to do this winter, make sure you catch Toronto's haunted walking tour: walking up and down King West on a Saturday night 17 times.
Do you have anything to promote right now?
I post new videos every week and will announce my 2023 live tour dates soon! Follow me on Instagram and TikTok.
Where can we follow you?
PAY IT FORWARD: Who is another local comic/comedian we should know about?
I love me some Andy Assaf.