Gyu-Gyu came to us while she was in a lot of stress and pain, so it took a while for her to warm up to us. When approached too quickly, Gyu-Gyu let us know that she needed some stress with a hiss–nothing personal, she just needed her space! With plenty of respect (and wet fish treats!), Gyu-Gyu has shown us who she really is: an adorable lovebug who appreciates head scratches and brushes. What a transformation!
Since she's older, she needs a close relationship with her veterinarian so somebody is always keeping an eye on her health. Outside of that, all Gyu-Gyu asks for is just some treats and time to warm up.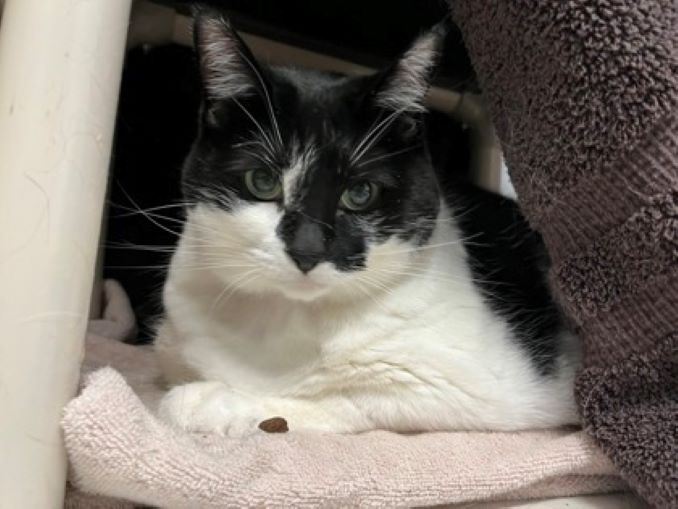 Gyu-Gyu
Age: 8 Years 1 Month
Sex: Female
Size: M
Colour: Black / White
Spayed/Neutered: Yes
Declawed: No
For Toronto Humane Society's complete adoption process, please click here to learn more about how you can make this companion, a forever friend!
About this column:
Each week we feature animals available for adoption from local shelters in the Toronto area with the hopes that our readers will assist in finding good homes for them. If you, or someone you know, has the resources to take care of one of these animals, please do get in touch with the appropriate shelter via the links provided.