Over the years, the popularity of e-Sports tournaments has skyrocketed tremendously. Gone are the days when pro gamers had to live in shadows. Now, there are multiple e-Sports events attracting millions of viewers every year.
In 2021, the Singapore Free Fire World Series broke the record for the most watched e-Sports when 5.4 million viewers from around the world watched Phoenix Force become a world champion and take home the $500,000 tournament prize.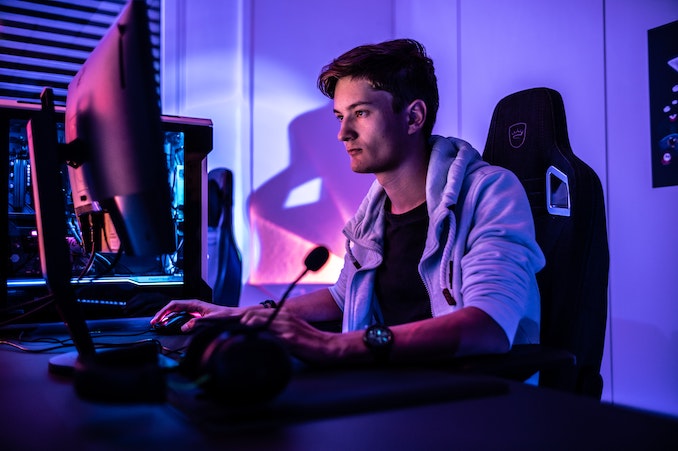 Most of the popular e-Sports players in North America are from the USA, but over the years, Canadian players have been gaining international recognition. Some of their professional matches are even available for punters on top betting sites Canada. With the availability of betting options, e-sports have even become more popular. Now, many people from around the world, including Canada bet on the results of competitive gaming events and win real money. With increased attention also comes more betting market in the events and a chance for punters to make more money than ever before.
Here, we'll explore the top five Canadian e-Sports players. However, if you want to wager on e-Sports matches or other forms of sports betting and need guidance, follow experts like Kate Richardson. She's been in the industry for years and can guide you to success with excellent tips and recommendations. This link will take you to her profile.
Now to the top stars.
Artour 'Arteezy' Babaev
Born in Tashkent, Uzbekistan, Artour was always a bright child. His family moved to Vancouver, Canada, when he was still young, and that's when he decided to really go into gaming. In November 2013, Arteezy was chosen to replace pro-gamer b0ne7 at the MLG Columbus. b0ne7 couldn't attend due to visa issues and Arteezy successfully led Speed Gaming to a memorable title win after they defeated the now-defunct Team DK in the finals.
His performance at the 2013 MLG Columbus increased his popularity significantly, and in less than a year, he was announced as part of a new Evil Geniuses DOTA 2 squad. They went on to compete in The International that same year and finished 3rd place with over $1 million in tournament prizes. Arteezy is currently one of the best DOTA 2 players in Canada and the world and has over 700,000 viewers on Twitch. 
Kurtis 'Aui_2000' Ling
Kurtis Ling dropped out of the University of British Columbia in 202$ to fully focus on DOTA 2, and it's safe to say he didn't make the wrong choice. In 2018, he made it into the list of the top 20 highest-earning world eSports players and currently has $1.8 million in total career earnings.
His career peaked in 2015 when he helped Evil Geniuses win The Internationals. Kurtis won $1.6 million cash creating the record for the highest fee won by a Canadian in a single year. He was kicked off the team after the tournament, and since then, Kurtis has yet to attain his former heights. Nevertheless, he's still one of the most loved Canadian gamers and one of the richest too.
Keith 'NAF' Markovic
Keith "NAF" Markovic is a Vancouver-based pro gamer, and unlike most of the popular Canadian eSports players, Keith became popular playing Counter-Strike: Global Offensive instead of DOTA 2.
NAF's history in the eSports world can be traced back to 2013, but he didn't get his big break until 2015, when he signed with Team Liquid. Unfortunately, NAF couldn't find his foot with TL and was cut barely two months in. He was picked up by OpTic Gaming the following year, but problems with the team led to Keith signing for Renegades in 2018.
With Renegades, NAF found immense success and grew to become one of the world's most renowned CS:GO players. It led to him signing for Liquid Gaming again, and together, they went on to win prestigious tournaments like the Intel Grand Slam and also recorded multiple wins in DreamHack and ESL events. His career earnings are over $900k making him one of the richest and most popular Canadian eSports players.
Williams 'Zayt' Aubin
The influence Fortnite has had on the Canadian betting and e-Sports scene has been massive. It generated a new wave of professional eSports players, and one of the best ones is the Quebec-born Williams Aubin.
At 20 years old, Zayt has participated in multiple Fortnite World Cups, and in 2019, he finished fourth alongside Saf in the duo tournament. He went home with a whopping $800,000, with $50,000 coming from his wins in the solo events. He's currently one of six Canadian players with over a million dollars in career earnings and is also a successful streamer with an impressive 165,000 followers.
Hayden 'Elevate' Krueger
In an interview with CBC, Elevate clearly outlined that he had no plans of taking a traditional job in the future. Can you blame him though? At 17, he competed in the inaugural Fortnite World Cup, and his third-place finish saw him walk away with $2.4 million( together with his partner).
He recently graduated high school online, and it doesn't look like he has any plans of applying to a university. The Calgary-born player signed for the highly-respected 100 Thieves organization in 2019 and has been contesting in multiple tournaments ever since. 
The Bottom Line
The eSports industry is growing rapidly in Canada and the world. eSports is also becoming a strong force in the Canadian betting scene. The industry's audience is mostly younger, so it's expected to grow bigger in the coming years.
Due to the popularity of these games, the top players are turning into some form of celebrities with thousands of followers across the globe. We looked at the top five most popular Canadian eSports players: Arteezy, Aui_2000, NAF, Zayt, and Elevate.