Toronto baker, bakery owner and mother Lisa Sanguedolce has launched The Lactation Cookie Company this month (June 2022). Made-in-Toronto, these healthy, delicious Lactation Consultant-recommended cookies are made with 'galactagogues,' ingredients that promote milk supply in breastfeeding mothers. Lisa is also founder and owner of Le Dolci, a renowned Toronto bakery that makes specialty cakes, cupcakes and treats, as well as hosts baking and cake decorating classes and events for adults and children.
We spoke with Lisa Sanguedolce, CEO and founder of The Lactation Cookie Company to learn more about them!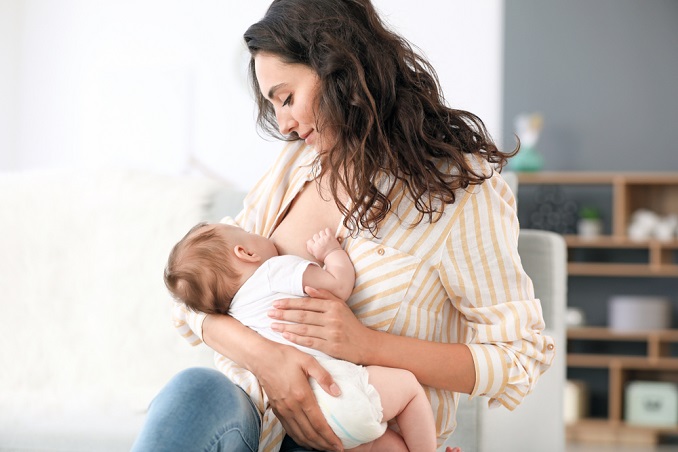 What is your business called and what does it do?
The Lactation Cookie Company offers great-tasting Lactation Consultant-recommended cookies that are made with healthy 'galactagogues,' ingredients that promote milk supply in breastfeeding mothers.
With every box of cookies purchased, we are making a donation to La Leche League in Canada to support breastfeeding education.
Our made-in-Toronto lactation cookies are available in regular and plant-based vegan varieties at Well.ca, and our website thelactationcookiecompany.com
What made you want to do this work?
The idea came about when I had breastfeeding challenges after my son was born in 2018. My friend Holly made me some lactation cookies that could help with milk supply and I loved them. They weren't easy to find on the shelves though, so I drove to the US to get them!
Being a bakery owner, my team suggested that we create our own lactation cookies. I developed a recipe with a lactation consultant and nutritionist to ensure the cookies contained clean ingredients and were filled with galactagogues like flax, oatmeal and brewer's yeast that all promote milk supply. Together we created the ultimate lactation cookie – and I knew I had to share this delicious treat with other mothers.
What problem did you want to solve with the business?
Breastfeeding is challenging for so many mothers.
I wanted to provide easy access to lactation cookies as many moms are just too busy to whip up a batch themselves, so this is a quick solution for them.
I also wanted to create an impact by giving back to support and education around breastfeeding (for every box of cookies sold we donate to La Leche League in Canada and the U.S.) as there are still so many outdated social expectations and cultural myths around breastfeeding. I want to help moms be confident to breastfeed anywhere and everywhere and to combat comments that shame them.
I had many people, including family members, comment on my breastfeeding in public and it took me a great deal of courage to stand up for myself and not be ashamed to breastfeed my son wherever I was. I hate to see women in dirty mall bathrooms or in dark bedrooms at dinner parties. Breastfeeding is beautiful and natural – you are feeding a child. It shouldn't be something that is relegated to a back room. The more we see people breastfeeding in public, the more other moms feel that it's ok to do and younger generations of children see that this is normal and not something to gawk at.
Who are your clientele/demographics?
Breastfeeding mothers and helpful friends and grandparents who want to support the breastfeeding moms in their life.
How does your business make money? How does it work?
We just launched on Well.ca and are also available on our website
The cookies retail for $12.99 CAD per box, or $33.99 CAD for three boxes
Where in Toronto can we find your profession?
Bakers and entrepreneurs are everywhere in this city – I think that's why is such an incredible place to live and run a business. We have so many supportive people in this city.
What is the best part about what you do? What is the worst part?
The best part is getting feedback from moms who LOVE the cookies and say they really helped. The worst part is all of the admin and paperwork. There's so much hard work that goes into launching and running a business, especially navigating through turbulent times such as the pandemic.
What are your social media channels?
PAY IT FORWARD: What is another Toronto business that you love?
I love Manning Canning. My friend Christine runs this canning and shrubs soda business and works very hard daily to provide something wonderful for the food community. She's a supportive fellow female entrepreneur who is funny, warm and runs her business with heart.