Hiccup is a gentle boy who loves being independent. He enjoys human company on his own terms. In his growing-up years he rarely got exposed to other humans, hence is a bit apprehensive at first. When we are quiet and non-invasive, Hiccup loves to lounge close by and even rub against us for pets. One can engage with him with a feather bird toy as he absolutely loves "hunting" game! Hiccup gets anxious when going to the vet and may express that strongly. Carrier training in home, prior discussion with the vet and discussion with our trainer can make these yearly visits easier. Hiccup would thrive in an adult-only quiet home where he is not expected to be cuddly, but rather an independent but social companion. He comes with post-adoption support.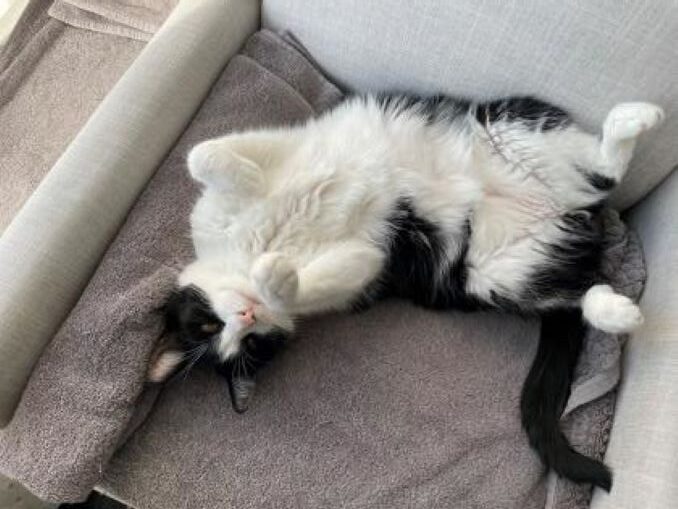 Hiccup
Age: 5 Years
Gender: Male
Size: M
Colour: Black & White
Spayed/Neutered: Yes
Declawed: No
For Toronto Humane Society's complete adoption process, please click here to learn more about how you can make this companion, a forever friend!
About this column:
Each week we feature animals available for adoption from local shelters in the Toronto area with the hopes that our readers will assist in finding good homes for them. If you, or someone you know, has the resources to take care of one of these animals, please do get in touch with the appropriate shelter via the links provided.