Imagine Cinemas is a franchise, but they're not the villain; their operation is small – just under 15 Cinemas in Ontario and BC. Toronto has two Imagine Cinemas; Imagine Cinemas Market Square, 80 Front St. and Imagine Cinemas Carlton Cinema, 20 Carlton St. Imagine Cinemas Market Square, was the property of Rainbow Cinemas before their liquidation, it's been a go-to cinema for students in the area for decades.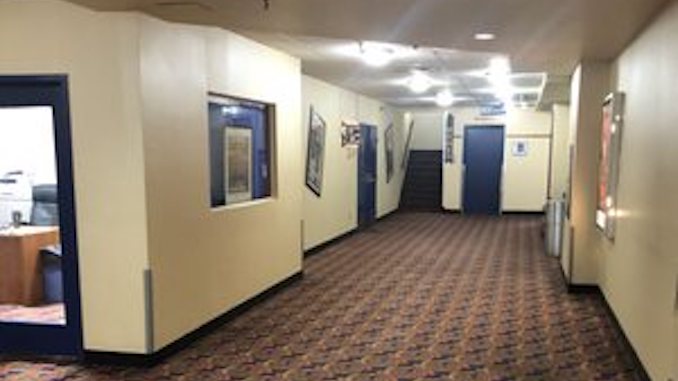 Market Square's entrance is off a section of Front Street under construction. The worksite doesn't come to the door but those with physical disabilities may find it difficult to access. Coming in you must go down a steep flight of stairs; there is an escalator going down but not up, and an elevator. There are two accessible bathrooms near the base of the elevator. The other washrooms are gendered and preceded by more stairs. The theatres have a space for a wheelchair, and the aisles are wide. The whole cinema's layout is somewhat confusing, and the different levels with stairs are unfortunate but they make up for it with proper accommodations.
Accessibility – 4/5 WHEELS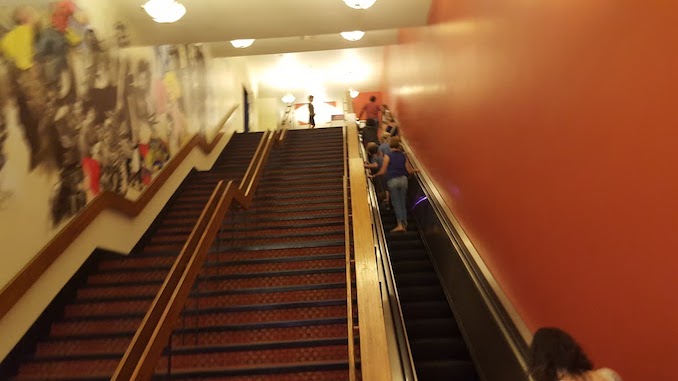 Located right downtown, Market Square has plenty of bus routes and is only a few blocks from King station.
Transit-ability – 5/5 TRAINS
The employees are not required to mask. However, at an afternoon show, there were hardly any people in all six theatres. At a day-old release showing, there was one other patron, and although the theatre was small, there was room to be socially distanced. An Imagine Cinemas' preshow AD encouraged social distancing and reassured how often and deeply they clean. I would have preferred if the employees were still masked, especially while handling food.
COVID-19 Protocols – 2.5/5 MASKS
The ticket cost $14 +tax which is standard nowadays but with the lux new seating, you're getting more bang for your buck compared to Cineplex with standard seats. For snacks, I bought a bag of M&Ms, a small popcorn, and a Bubly tall can which came to ~$17. That's not bad considering today's food prices.
Prices – 4/5 COINS
The Three Big S's of the Viewing Experience: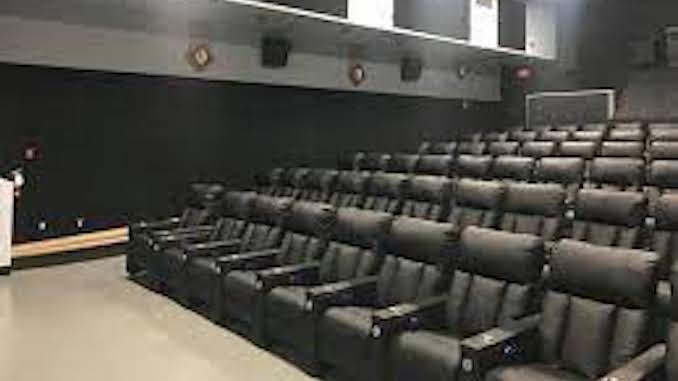 Sound: Crisp, surround sound and no trouble with soundproofing. However, the difference in sound between the adverts and the actual movie was a bit startling and the sound of the machine turning on/switching tapes was loud compared to the silence before – I jumped each time.
4/5 EARDRUMS
Seating: The luxury seats are new and appear to be well maintained – the aisles, and rows are quite wide. The seats' size accommodates larger bodies, and are nicely cushioned and reclinable with a button on the inside of the right armrest.
5/5 PILLOWS
Screen: Small theatre, smaller screen. I struggled with immersion due to the small screen – there was also a large alcove with a door next to it which I found distracting. I liked the cosiness of the smaller theatre, the film never felt overstimulating.
3/5 CORNEAS
There were no employees upstairs, just two touch screens. The employees at the concession were nice but forgot the M&Ms, and then gave me the wrong kind and no one checked my ticket. I realized I lost my presto card after leaving, when I went back, they were kind enough to let me look but didn't offer to help.
Customer Service – 3/5 HELPING HANDS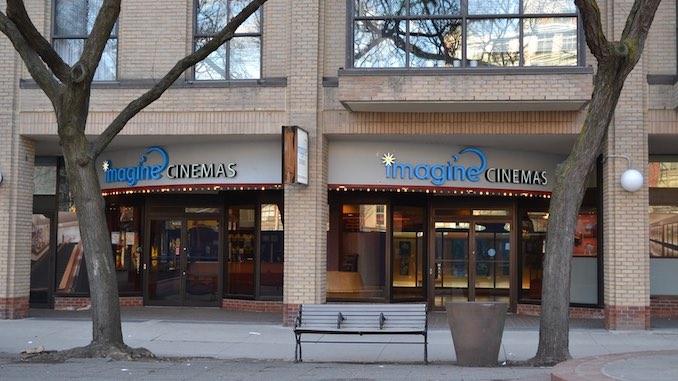 Films on the Roster
They currently have no Canadian titles.
0/5 BUTTER TARTS for Canadian content
Their schedule is updated week by week, and looking at their current roster, they favour boom-boom-bang mainstream movies. Their out-of-pocket pick was Everything Everywhere All At Once, an A24 film – once a small indie studio with more mainstream traction – an underdog film, now widely beloved with a long cinema run. I admire their inclusion of the title but I also wouldn't say their showing of it means they regularly carry independent films.
1/5 HIPSTERS for Independent/International cinema
They do not have any advertisements for special events, review films, or anything of that nature. They rent out their cinemas for private special events but nothing of their planning.
0/5 GIRL SCOUTS CREATIVITY RIBBONS
I also think it is important to note there is next to no cell service.
TOTAL SCORE – 31.5/55
Imagine Cinemas Market Square is good for when you're craving the boom-boom-bang, but not for when you're looking for something crafty or to support the local industry.