Canada is a land of diversity, where nature and people converge to create the most precious experiences. From breathtaking landscapes and the tranquility of the wilderness to urban cities where nature and art thrive. Canada is steeped in history, culture, and tradition.
But what you might not know is that Canada has some of the best poker players in the world, who have won multiple WSOP bracelets, millions in prize money, and even a World Series of Poker Main Event championship. If you're interested in poker news, strategy, or betting, then Canada has no shortage of information for you.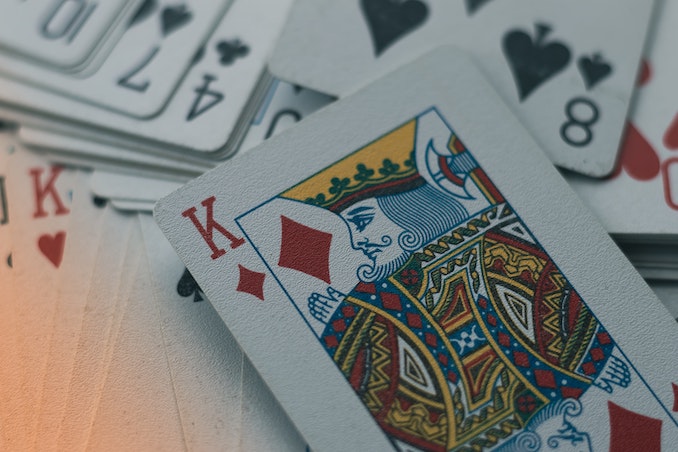 Also, poker is more than a game in Canada – it's a national pastime. And it's not just the multi-million dollar poker tournaments that make our country home to some of the world's best poker players. Our unique style of community-driven poker clubs and events, paired with our love for gambling, has made Canadians fierce competitors on the international stage.
The sport of poker has been growing in popularity by leaps and bounds in recent years. It's not just for the rich and elite anymore – millions of people enjoy playing the game online, at casinos, and even at friends' houses. Players have no problem finding the right online casino, as there's a wide array of online casinos in Ontario and other Canadian provinces. So, it's no surprise that it is Canada's favorite pastime.
Canada is a haven for poker players: the country has produced many experts and professional poker players, including Daniel Negreanu, Sam Greenwood, and Timothy Adams. Those who can't make it their home have relocated to fabulous cities like Toronto or Montreal, where they're considered celebrities.
#7: Sorel Mizzi – $13,219,169
Sorel Mizzi is a professional Canadian poker player and one of the most successful Canadian poker players in history, with more than $13 million in tournament winnings to his name. Aside from cash games and tournaments, he's also an active member of the online poker community. Professional poker player Sorel Mizzi has two names in the online gambling world- Imper1u and Zangbezan24. If you ever see one of these names at a table, it's time to buckle up for a wild ride.
Sorel Mizzi has won over $10 million in tournament wins and more than $2 million playing online. In 2021 he was named PTPR Tournament Poker Player of the Year and BLUFF Player of the Year — adding to his incredible list of accolades.
#6: Mike McDonald – $13,314,190
Canadian Mike McDonald has earned $13,314,190 in his poker career. Although he has not won a WSOP bracelet, he has cashed in a number of events including a 1st place finish in a 2017 No-Limit Hold'Em event where he collected $145,789.
#5: Daniel Dvoress – $15,904,694
Daniel Dvoress is a Canadian professional poker player whose total live tournament winnings exceed $15,904,694. Dvoress, known for his poker skills, has cashed numerous times in the past. His most recent win is the $4 million he won at the Super High Roller Bowl Bahamas in November. The 32-year-old also won a World Series of Poker (WSOP) bracelet and $1.4 million in the 'Millionaire Maker' tournament.
#4: Jonathan Duhamel – $18,012,110
Poker world champion Jonathan Duhamel is a player from Quebec, born in 1987. Jonathan Duhamel has a long list of accolades for his poker career. Most recently, he made headlines when he won the coveted 2021 World Series of Poker Main Event, taking home $8.9 million prize money. Having developed his skills over the years, Jonathan knows exactly how to play the game.
Jonathan won a bracelet at the World Series of Poker, and it was an incredible moment for all poker players to witness. However, the most memorable part of his win wasn't the fact he won $1.7 million, it was that he donated to charity afterward – $100,000 to the Montreal Children's Hospital.
The biggest win of Jonathan Duhamel's career is the $8.9 million prize at the World Series of Poker's Main Event in 2021 — but he's won plenty of other major tournaments as well. Duhamel has racked up more than $18 million in lifetime winnings throughout his career.
#3: Sam Greenwood – $22,534,203
One of the most prolific high roller poker players of all time is Sam Greenwood. He has received one WSOP bracelet, over 22 money finishes, and his first big win came in 2015 at the PokerStars Caribbean Adventure. He took 6th place at this event and won $396,920. Sam Greenwood has won over $22 million in live tournaments.
#2: Timothy Adams – $25,458,303
Timothy Adams is a Canadian poker player who has earned over $25 million in poker tournaments. With his wins at the WSOP, Adams has proven himself as a force to be reckoned with. And while he's experienced big victories against high-rollers, his ability to take down the WSOP is also impressive. In 2012, he beat out a field of 750 entries in the four-max no limit hold'em event and took home the golden hardware and the $392,476 cash prize.
#1: Daniel Negreanu – $45,175,428
Daniel is a professional poker player playing for over ten years. You can find him in casinos worldwide, and he plays competitively in both live and online tournaments. Daniel's a colourful character who never leaves any doubt over how much he enjoys the game.
He has built a reputation for being the guy who makes playing poker fun. His wacky tactics and unique understanding of what makes people tick have made him a hit at every table he's ever been at. Daniel is always having fun, whether he's playfully challenging an opponent on a bet or encouraging others around the table. He brings energy to every game that he touches.
At the heart of Daniel Negreanu's success with poker is his uncanny ability to read his opponents and predict their next moves. He can spot a bluff from a mile away, so much so that he has over $32 million in live earnings to prove that it works well. Some professional players have even said that Daniel should have an honorary Ph.D. in Poker Psychology.
In 2004 Card Player Magazine named Daniel Negreanu the Player of the Year. He has since garnered six World Series of Poker bracelets, two World Poker Tour wins, millions in tournament winnings, and a dedicated fan following. He is known for his aggressive play, which can be both thrilling and nerve-wracking to watch.
Canada's online poker industry is highly competitive and growing constantly. Many players from this country make a list for huge winnings, innovative strategies that revolutionize the way we play, or fearsome styles of play that leave our opponents shaking in their boots.