The perks of using a strong Canada VPN are three-fold: 1) increased on-line security, 2) user privacy, and 3) access to restricted or blocked websites.
1. Security through Use of a Virtual Private Network (VPN)
During the recent COVID-19 pandemic, Canada has been inundated with COVID-19-themed cyber Attacks. The Canadian Internet Registration Authority's survey of over 500 Canadian IT experts disclosed that about one third of the respondents experienced cyber-attacks in the guise of contact tracking apps as well as bogus Corona virus testing results.
About 25% of the respondents experienced data breaches during the pandemic. Worse yet, was that 38% of the respondents didn't know whether they had been hit with a data breach or not. In what could be "compliance fatigue," during 2020 only 36% of the organizations informed a Canadian regulatory body after they experienced a data breach and just 44% informed their customers.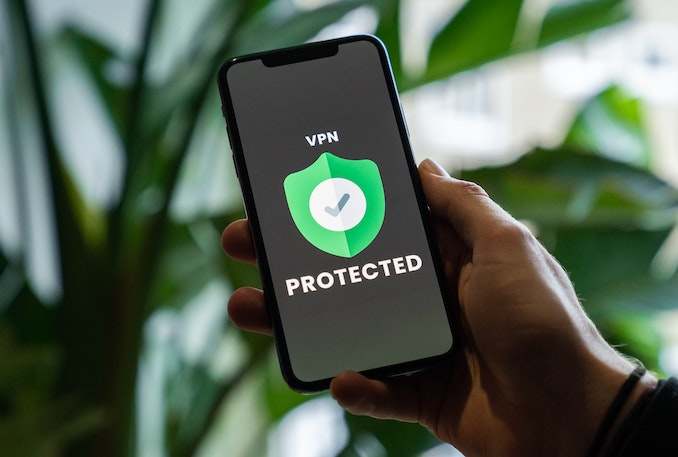 Protecting Networks is the Key
The Government of Canada advises internet users to learn about the potential risks in their online activities. Among the precautions is the protection of networks, which are the "master keys" to the devices and data that are so important to the life of the business.
This web article by the Canadian Government highlights the additional protections and personal privacy perks provided by a VPN in Canada:
A VPN ensures all data is secure and encrypted before it reaches its destination.
A VPN is a great travel companion when connecting to networks outside the protected home/business environment.
A VPN provides outstanding protection for businesses whose employees work remotely
Avoid MITM (Man-in-the-Middle) Attacks with a VPN
MITM attacks occur when someone logs into an insecure public Wi-Fi service. A hacker gains access to the data passing to/from a third party. The hacker uses the stolen data and other hijacked security information for criminal and fraudulent purposes. The hacker can also either leave malware on the victim's device to exploit other system weaknesses.
Hijackers employ a variety of strategies in MITM attacks. For example:
using "web pineapple" device to access unsecured networks
spoofing a Domain Name Server (DNS) to lure the victim to fake websites.
stealing session cookies, which contain unencrypted login information, but provide user access data for hijacking email accounts.
employing "sniffer" software to intercept data flowing to and from the victim
spoofing web applications to lure the victim into disclosing login credentials
2. Privacy with a VPN
A VPN provides a secure connection by tunneling encrypted data between the user's device and the internet. The user's connection is routed to a selected remote site and the original IP address is masked. The optimal VPN not only masks the user's location, but also provides complete user privacy through a "no-logs" policy.
Canada is one of the signatories to the Five-Eyes intelligence sharing international network. Logging into a strong VPN bypasses government surveillance by encrypting user data, making it unreadable to the service provider. Also, if the VPN has a "no-logs" policy it could not provide user data records, because they do not exist.
3. Access To Geo-Blocked and Restricted Websites
With a VPN, Canadian users can unlock US Netflix as well as other overseas streaming libraries like BBC iPlayer. Canadians traveling overseas can also stream their favourite home streaming services. For English-only businesses not in compliance with Quebec French language laws, a VPN can let the user bypass those restrictions by masking the original log-in location.
Not All VPNs Are equal
When shopping around for the best VPN in Canada, a subscription-based, premium VPN is the best choice. Premium VPNs provide the highest quality encryption, have a no-logs policy, and provide the most reliable insurance against data leakage by means of a "kill switch."
There are many free VPN services available and solid reasons to avoid using them. Free VPN providers must cover their web support and network expenses, and they pay their bills with a number of exploitive practises that also jeopardise the user's privacy and online security.
For example, free VPNs:
Track the user's online activity and web usage habits
What a user does and where he or she goes online provide valuable data for marketers and internet advertisers. Free VPNs frequently violate user privacy and install trackers and spyware into the user's system.
Expose the user to potential hacking
VPN evaluators like VPN Mentor have found that free VPNs install malware (or adware) on their users' systems. The tailored ads are ideal carriers of viruses, trojans, and bots that can raise havoc on the victim's system.
Slow the internet connection
The aforementioned ads load in the background and slow down the user's web browser as well as cause unstable webpage behaviour. Also, free VPN customers can expect slower overall performance when paying customers receive bandwidth priority. In fact, some free VPN providers have been known to access their free customers' web bandwidth and sell it to paying customers.
On the other hand, premium VPNs:
Provide guaranteed "no-logs" policy
The user is never tracked on line. Surfshark, for example, keeps no connection or activity logs on its subscribers.
Have the best-in-class connections with top-grade 256-bit encryption
AES 256-bit encryption is used by most government and private sectors for IT security. It is practically unbreakable.
What to Look for When Shopping for a Premium VPN
Likewise, not all premium VPNs are equal. In fact, the best premium VPN services provide the following perks for Canadian users:
1. A premium VPN network has a widespread array of overseas VPN servers. The more servers the service has, the better the performance, speed, availability and location masking.
2. The best premium VPN services are compatible across a variety of platforms. A premium VPN service should work on Mac, Windows, and smartphone operating systems. Also, not every premium VPN provides unlimited simultaneous connections or the strongest protocols for Mac users.
3. The most secure VPN has safeguards against connection dropping. The aforementioned "kill switch" is a feature that automatically disconnects the user from the internet if the VPN server disconnects. Without this feature, the user could be exposed to surveillance and hacker attacks.
4. The best premium VPN will provide wide access to overseas streaming and gaming services. Not every premium VPN can access every entertainment or online gaming service. Many premium VPNs will not work on smart TVs or gaming consoles.
Leveraging Canadian VPN Perks with Strong Security Practises
When shopping for the best premium VPN in Canada, it is important to recognise that no VPN—premium or otherwise–offers absolute protection against online hacking and cyber-attacks.
For example, a VPN cannot warn a user against downloading a concealed piece of malware from a phishing email or after visiting an insecure website. Rather, a VPN is simply an invisible mobile shield, that conceals the user's location and protects data in transit with strong encryption.
In addition to using a VPN the user should employ anti-malware protection, a solid password strategy, file encryption, as well as sensible and commonsense security practises—e.g., visiting only secure websites (i.e., the HTTPS protocols), and never opening email attachments or clicking on suspicious links.
Use Built-in Security Safeguards
Also, users can take advantage of device security measures and following Canadian Government "Cyber Safe" suggestions. In addition to installing security software, users can take extra steps in keeping safe on line.
Taking advantage of Windows 10 and Mac OSX firewalls and data encryption capabilities will provide a second line of defense against hackers. Likewise, updating available computer software and accepting operating system patches are both wise security practises.
Use Strong Passwords/Passphrases
Even after over 35 years, the majority of computer users still employ weak, crackable passwords. In these days of mobile computing and power laptops, a strong password for booting up the device as well as a different password for every secure website are another layered defense against hackers.
The Government of Canada recommends using passphrases, which are "longer, yet easier to remember than a password of random, mixed characters." See this video on "Creating a strong Password" for ideas on creating pass phrases.
Summary and Takeaways
The perks of using a strong VPN in Canada include increased security, user privacy, and access to otherwise blocked websites. Canada has been subjected to increased cyber-attacks related to the COVID-19 pandemic, and the Canadian Government recognises that a VPN provides a secure and encrypted web connection, a great travel companion, and outstanding protection to remote workers.
Another perk of a VPN is its protection against man-in-the-middle attacks where hackers use a variety of clever tactics to steal user data. A VPN can also provide access to overseas streaming services and a means to bypass restricted web access—for example in Quebec where English-only websites are blocked.
The best choice for Canadian VPN users is a premium, subscription-based service. Free VPNs are less secure and frequently exploit their users' privacy and safety. A "no-logs" premium service guarantees that the VPN service collects no user data and has the best state-of-the-art encryption.
When comparing premium VPNs, the tie-breakers are a wide variety of geographically diverse servers. Also, the best premium VPNs work well across a variety of devices and platforms.
Finally, for overall online safety, the wise user can leverage a strong Canadian VPN with the best security practises. The user should employ anti-virus software, keep application and operating system software up to date, and use passphrases instead of simple, easy-to-crack passwords.