I cannot believe I am saying this. A few years ago, I would have never believed that I would be having this conversation. The SNC-Lavalin faux scandal has hammered home the realization that CBC News has lost its objectivity. Somewhere along the way, the politicization of the news division has eroded its standards and it has almost reached a tipping point.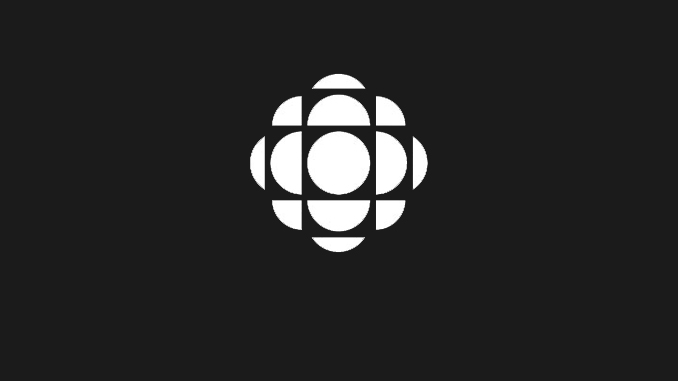 While I truly believe in Radio 1, 2, and 3. I believe that CBC Television follows the mandate I would expect from a national broadcaster – providing content produced, written, and acted by Canadians to a wider audience. CBC Music is an amazing platform that provides new Canadian music a showcase to the world. The CBC News division seems lost in the world of new media, and at worst has become untrustworthy.
At one time CBC News was my window to the world, Barbara Frum, Knowlton Nash, and Peter Mansbridge were the trusted voices that brought me my daily news. They did so without editorializing, but added context to what I was seeing. The mid to late 1980's was a tumultuous time for a preteen becoming aware of the world around him and CBC News was an excellent guide. Some news stories actually spurred me to action, and broke my heart – like the 1984 Brian Stewart story alerting the world to famine in Ethiopia. That story changed the world. From the Challenger Disaster, to the Berlin Wall, to the Québec Referendum, to 9/11 – the CBC was the steady voice offering information, context, and a balance to editorial content.
The Journal on CBC was my introduction to long form journalism and introduced me to documentary film making. The advent of CBC Newsworld was exciting and important, it felt like Canada had arrived into the future. There were many niche current affairs shows that provided opinion and debate with strong news programming. CBC Newsworld seemed open to evolution, and not afraid of failure. What the hell happened?
Yes, the Stephen Harper Conservatives changed the CBC. Conservatives did what Conservatives will always do with Crown corporations. They looked to find ways to use CBC to generate revenue, to make it less dependent on public money, or to modernize for the purpose of splitting up the CBC into smaller companies ultimately leading to privatization. Stephen Harper appointed an all conservative board to run the CBC, but it isn't because CBC News is beholden to its board that it has become mediocre. It has become mediocre because it is beholden to mediocre journalists.
Yes, they still have a roster of amazing journalists, but for every great journalist like Saša Petricic, you have a mediocre journalist taking CBC News two steps back. How about balanced reporting? How about unbiased reporting? I expect news out of CBC, not editorial opinion and spin masquerading as news. CBC has turned into a beehive news organization, looking for the same honey as the other organizations. I expect better from the journalists of CBC News, not click-bait headlines and provocative tweets for the sake of driving controversy. I am not looking for news reading drones, but anchors and journalists who report the news and provide context without speculation, spin, or sensationalism bordering on gossip. I do not want manufactured outrage, I want the news.
This isn't a hit piece on the CBC itself, but rather a cry for help from a lifelong fan and supporter of CBC News.
The CBC is a national treasure. The stronger the national voice can be heard and transmitted, the stronger we are as Canadians. I do not want to give fuel to the anti-CBC neanderthals that merely hate the symbol it represents. CBC News has to do better. Aspire to be more than yet another voice in the echo chamber that Canadian journalism is becoming.
Not everyone in Canada lives in an urban area with access to high speed internet, with access to cable, or has the financial means to afford them. We have an obligation to provide Canadian broadcasting to all Canadians. News is a vital component of that.
According to the right wing Fraser Institute, the CBC cost Canadians $1.04 billion in the 2016 audit year, out of a 311 billion dollar national budget, that equals 0.344% of our national budget, or costs each Canadian $29.71 per year. As a matter of fact, we pay less per person for CBC services than what the British people pay for the BBC. They provide services far more efficiently than both NPR and the BBC on a per-capita basis.
There is a reason the right hates the CBC. I understand that conservatism only succeeds when you keep the electorate uninformed and afraid, and the concept of ensuring all Canadians have access to unbiased information and news scares the right on a fundamental level. Access to the CBC is an essential right to Canadians. But a CBC that isn't serving the needs of Canadians, especially the news division, will continue to erode public support in the CBC until Conservatives get what they want, a defunded or privatized CBC.