Families looking to visit or even staycation in Toronto over the Family Day weekend are in luck! With so much happening, you're days will be filled with unforgettable experiences right there in the city! Family Day is February 19 this year. Here are some fun things to consider when you're planning your trip here.
digiPlaySpace: (February 17 to April 22, 2018) Kids and families are invited to take over the TIFF Bell Lightbox starting this Family Day weekend with loads of fun in the mixed reality world. This award-winning hands-on digital playground aims to show how technology is full of creativity and possibilities for all ages. Dance with flamingos, a Mindfulness Machine that likes to draw and make artistic decisions based on its mood and much more from global creators . More info:  www.tiff.net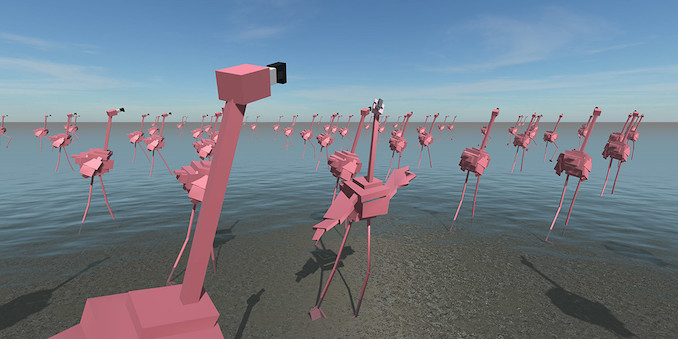 Hot Wheels 50th Anniversary: Celebrate the number one selling toy in the world at the Canadian International Auto Show (February 16 to February 25, 2018). This featured attraction at this year's CIAS will include a Hot Wheels super track built at the show, the opportunity to build your own super track in the Hot Wheels Play Zone, a dedicated display area that will feature Hot Wheels collectors and their treasures, the opportunity to get up close to six life-size Hot Wheels cars, including the Darth Vadar Car and the 1967 Chevrolet Camaro RS. But get ready…you can also enter the Hot Wheels Design Challenge at hotwheelschallenge.ca. And for super car fans FYI, the Koenigsegg Agera RS at the show. For more information, and admission tickets: www.autoshow.ca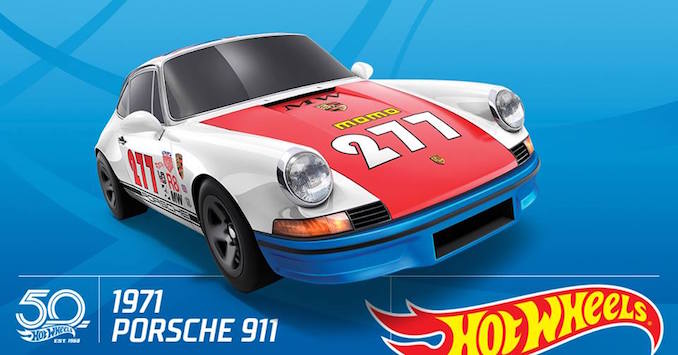 The Secret Garden: The children's classic adapted from the book by author Frances Hodgson Burnett is now on stage at Young People's Theatre until March 17. The story tells the inspirational story of your Mary Lennox. After her parents' death, Mary was sent to live with her uncle in Yorkshire. She's spoiled, arrogant and entitled with no one but housekeepers to keep her from getting into trouble. On the property she soon discovers an unattended hidden garden. Her curiosity also leads her to reveal other secrets of the house and she finally makes the unlikeliest of friends. She learns that gardens, like people, need attention in order to thrive. This stage production is a real treat for those of us who are familiar with the book as well as today's generation just discovering it. Worth noting is the cast involved including Gemini Award winning actor Dan Lett (Made in Canada) and ACTRA nominated actress Vivien Endicott-Douglas. More info: www.youngpeoplestheatre.ca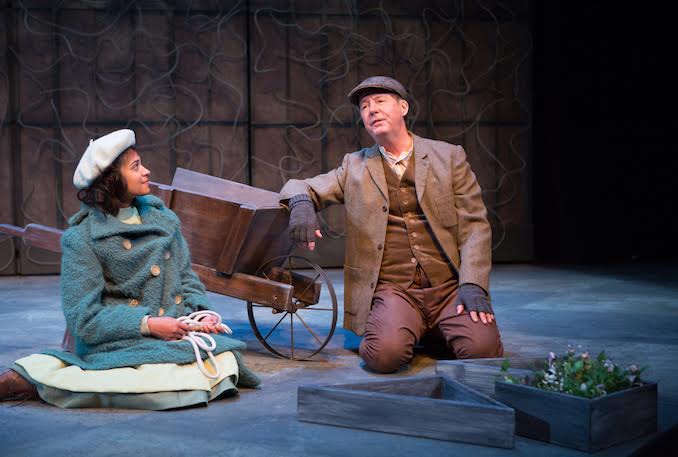 ICE BREAKERS at Toronto's Waterfront: until February 25, 2018. Discover and explore five new public art installations along the Queens Quay West area by international artists and designers. The giant teddy bear is sure to please kids of all ages.  More info: www.waterfrontbia.com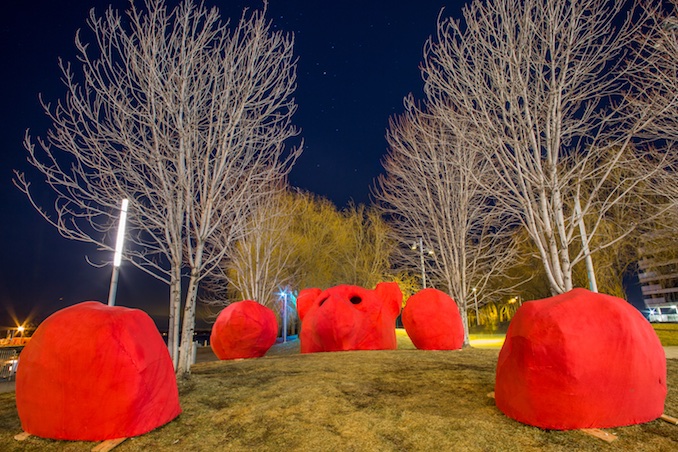 Skating at The Bentway: Located under The Gardiner Expressway. Special all-ages programming is planned for February 19 including all-day skate rentals, family-friendly DJ sets by DJ Lucie Tic and DJ Cozmic Cat, onsite Skateez giveaways, local food trucks on site. Newbies can lace up and join free skate lessons by instructors from the West Toronto Skating Club. Free admission and nearby Fort York will also have winter activities planned. More info: TheBentway.ca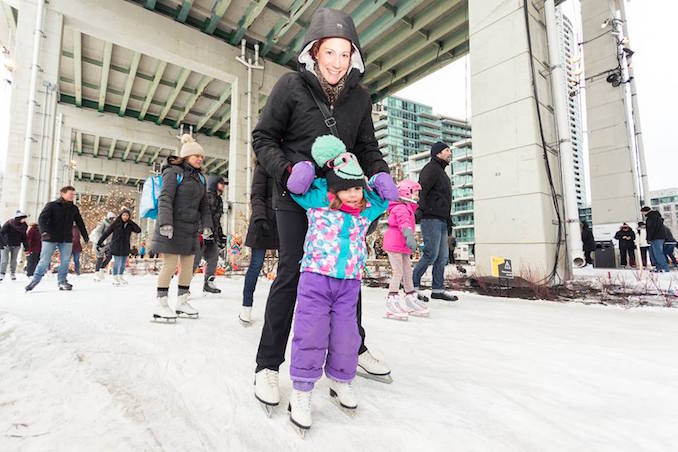 One World Family Sunday Weekend: Royal Ontario Museum: February 17, 18 & 19. Free with museum admission with activities from 11:00 am to 4:00 pm. LOTS of fun stuff for kids and families including  hands on arts and crafts, meeting with critters, staff and volunteers at workshops, and touch real meteorites! Ring in the Lunar New Year with celebrations including a Lion Dance, Chinese music & dance. Spend an afternoon in the Viking world. Hang out with characters from CBC Kids including Cottontail the Cat, Janaye and Victor. Check complete schedule at www.rom.on.ca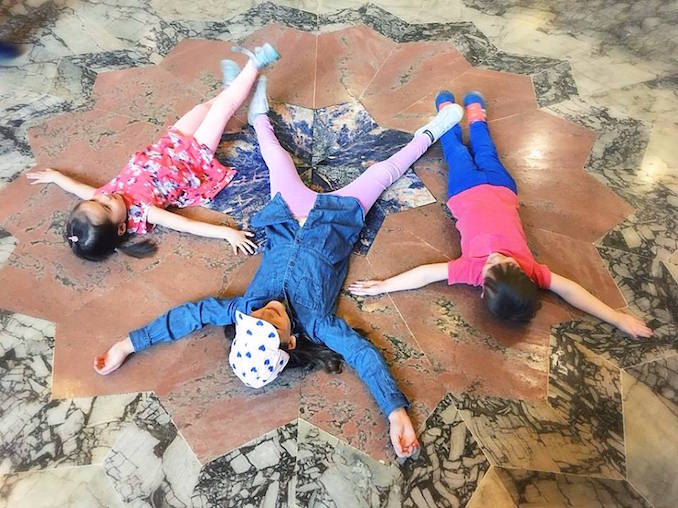 FAMILY DAY at Art Gallery of Ontario: February 19. Join in and celebrate with a colour-full day with hands-on activities, music and even a dance party. Make your own Emoji Face mask, get popping in the bubble wrap room, make paintings without using paint, or just chill out watching kid friendly films. Free with general admission to the AGO. More info: www.ago.ca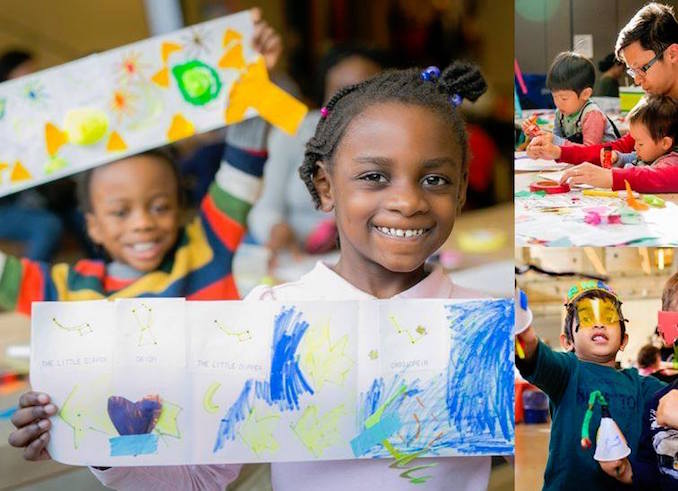 Family Day Weekend at The Ontario Science Centre: February 17, 18 and 19, 2018. Check out the Tech Art Fair to connect and create with cute codable robots, take in immersive 3D experiences. Over 20 juried artists and designers with bee here with their original tech inspired artwork. Kids should also check  out Science on 2 Wheels to learn about the balance of physics, coordination involved in this popular ride. Kids between 18 months and 5 years are invited to learn new skills, practice balancing in the Strider Rider area. If you need a quiet moment check out the Planetarium shows where you're taken on a voyage to the moon and the solar system. Eyes on the Skies is great for kids 5 years and younger. For the young and curious minds, be sure to check out what's new in the KidSpark area. So much more happening. More info: www.ontariosciencecentre.ca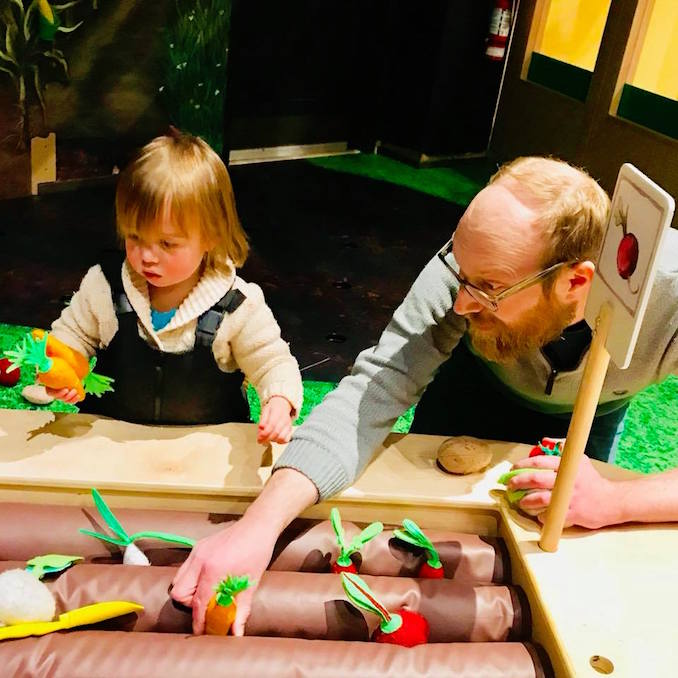 TORONTO LIGHT FESTIVAL at The Distillery District: until March 4, 2018. From sunset to 10:00 pm each evening, check out the many brightly lit art installations by local and international artists. Warm up in the many shops, cafes and restaurants along the way. SOMA for hot chocolate is a must. More info: www.torontolightfest.com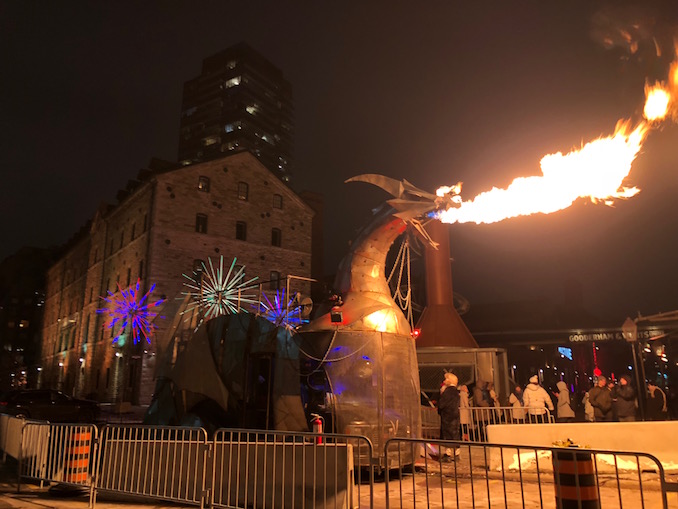 Family Day at Evergreen Brick Works: Celebrate indoors and outdoors on February 19. Enjoy outdoor activities in the Children's Garden and adults can warm up at The Brewer's Backyard with a great lineup of breweries on site. Local food vendors including Los Vietnamita, Arepa Republic and Meltdown Cheesery will be onsite.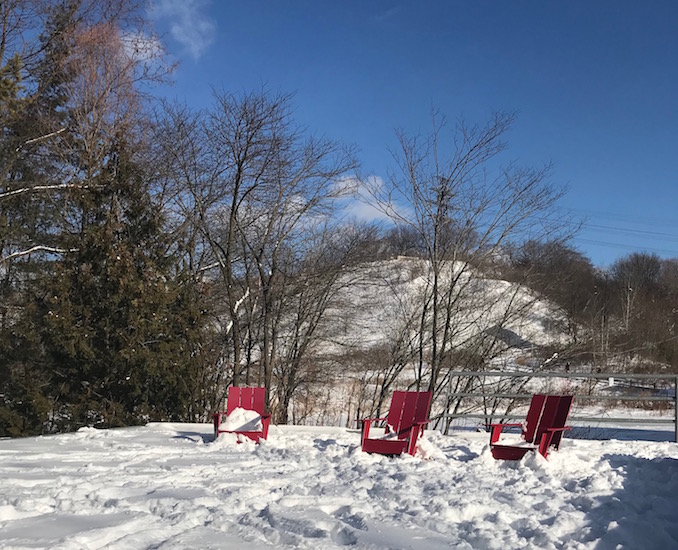 BONUS! This came in after this story had published but caught our attention enough to add to this list!…
Family Day Winter Olympic Fun at the CBC Broadcast Centre (250 Front Street West): CBC is invited the whole family to celebrate the Winter games. In addition to watching the competitions on the big screen in the atrium, kids can also try out some of the sports for themselves! There will be a snowboard simulate, two curling sheets, and a Para ice hockey experience. Bring your camera, sports fans can take a seat in CBC's own "Throne of Games" a collection of gear creates a very cool chair that's great for pics! Soohorang and Bandabi, the Pyeong Chang 2018 mascots will be there too. Free admission. 10:00 am to 5:00 pm. (doors open 9:00 am)