The Spa at The Old Mill offers the latest scientific skin care as well as trendy new treatments like halotherapy. Located in The Kingsway neighbourhood, the spa is tucked inside the historic Old Mill Toronto. This west end spa has a strong word-of-mouth reputation and loyal clientele that return again and again to connect with their favourite spa therapists.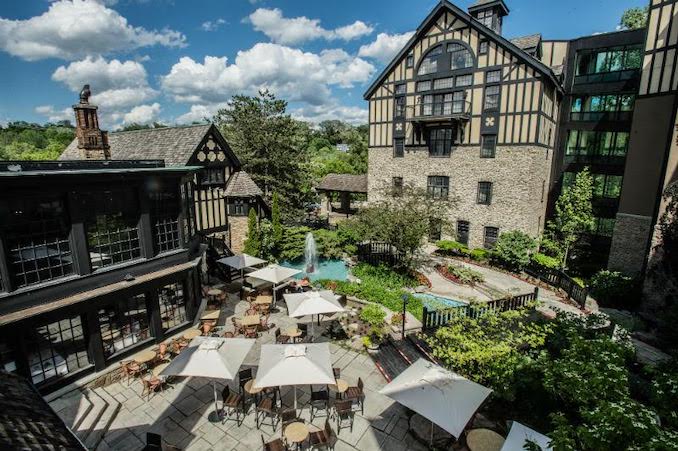 The look of the Old Mill Hotel, which includes the spa, is rooted in English Tudor architecture. The classic interiors are reminiscent of a gentleman's pub keeping company with a lady's afternoon tea. The building's traditional appearance and décor exude old world charm and comfort. The English influence is captured by some of the services on the spa menu, for example the Lavender Manicure and the Gentlemen's Hot Towel Facial; and day packages such as Duchess for a Day and King's Court at the Spa. However, there is nothing fuddy-duddy about any of the treatments. The spa is completely modern, offering the latest services from microdermabrasion to Intraceuticals oxygen facials and the latest scientific skin care products from EYGLÓ Bioeffect to 111SKIN.
Modern influences at the spa include the 111Skin product line developed by plastic surgeon Dr. Yannis Alexandrides. The line is named after the MD's clinic at 111 Harley Street in the chic Marylebone area of London, England. The Spa at The Old Mill created a whole new treatment menu that delivers the restorative, revitalizing and repairing properties of 111Skin.
I was invited to experience the 111SKIN 90 minute Celestial Black Diamond Non-Surgical Lift Facial, followed by 10 minutes in the halotherapy salt chamber. Here's what happened.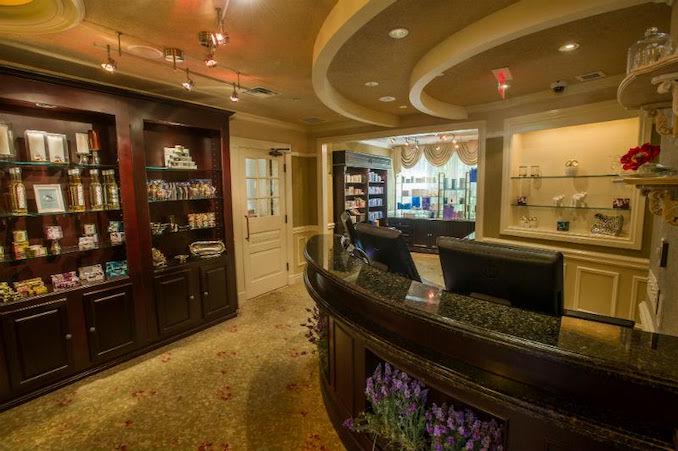 Here's What To Expect
The Celestial Black Diamond Non-Surgical Lift Facial uses the most potent 111SKIN products that work deeper within the skin's dermal layers to target signs of ageing. It's an antioxidant treatment that stimulates collagen production and minimizes fine lines, wrinkles and pigmentation, while nourishing and calming the skin. It is apparently ideal for dehydrated, sun damaged skin that is showing a loss of elasticity. I was informed this facial would instantly firm, smooth and brighten my complexion.
Before I start on what to expect, I have to say how comfortable the treatment bed was! It had the best pillow for my delicate eggshell head. The facial started with a cleanse and lip treatment, followed by an intensive clinical exfoliation of my face, neck and décolleté, to boost the skin's collagen. I was given a hand mirror after the exfoliation and my skin looked instantly smoother. Toner was then applied, followed by eye contour gel, which was gently massaged into the skin around my eyes using two little silver balls.
My skin felt amazing at this stage. I did wonder how it could get better from here. Then my spa therapist showed me the 111SKIN sheet masks: one for the face, another for the neck, and one for décolleté (which is something I hadn't seen before). Apparently 111SKIN Rose Gold treatment masks are adored by top models on Instagram. While the masks stayed on (about half an hour), I enjoyed a hand and arm massage, and a head and shoulder massage. Once the sheet masks came off, I was offered the hand mirror again – and wow, my skin looked bright and plump. Toner was applied to lock in moisture, followed by a rich eye cream massaged gently around my eyes, then lip cream and finally a nourishing and healing face cream. When I looked in the mirror for the third time, I was thrilled to see how young I looked; my skin was bright, smooth and firm, with no redness or irritation.
This is a next level wow factor facial! It delivered remarkable results; while at the same time was relaxing and rejuvenating. I appreciated the extra attention paid to the lip area and décolleté. Also the mirror popping up during the treatment was something I liked. For dramatic long term results, it's advised to have the 111SKIN facial once a week, for six consecutive weeks, followed by at-home treatment using Celestial Black Diamond Retinol Oil. I personally loved the lip products and the sheet masks. All products used in this facial were from the 111SKIN product line.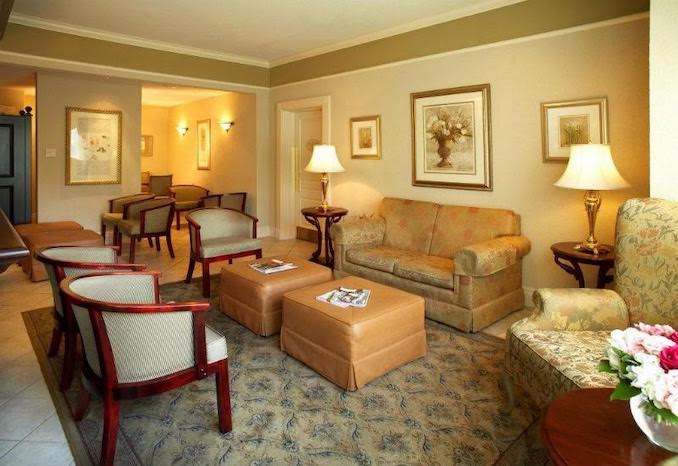 On-Trend Treatment
One of the latest spa trends is halotherapy, also known as salt therapy. It is the inhalation of micro-sized dry salt particles in a specially designed room or chamber. Apparently salt absorbed into the body and bloodstream via the skin and lungs helps boost the body's immunity and resistance to illnesses. The Spa at The Old Mill offers a 10 minute halotherapy experience. I think if you have never tried it you should give it a go, at least once. People who subscribe to naturopathy and alternative health treatments will love halotherapy. I wasn't totally sold on it, but I'm glad I tried it at least once.
If you fancy feeling like a princess or a duchess for the day, then book a treatment at The Spa at The Old Mill. Go with a friend and make a day of it, pair your spa experience with weekend brunch or afternoon high tea. I'd like to shout out Steph, the skin care expert who took me on a relaxing and rejuvenating journey. With 20 years' experience in the industry I highly recommend booking a facial with Steph. As well, the spa team were absolutely terrific. I can see why people come back to this spa again and again.
***
The Spa at The Old Mill has 11 luxurious treatment rooms, a salt chamber, two dry heat infrared saunas as well as manicure and pedicure stations. Choose from a variety of massages, body treatments, alternative therapies, personalized facials, nail treatments and spa packages. Lots of variety for both men and women.
For the full spa menu and bookings please visit their website.
The Spa is located off Bloor Street, at 9 Old Mill Road, in Toronto's west end. Open daily except Mondays.
Old Mill Toronto is a heritage hotel, complete with an on-site spa and fitness centre. The Old Mill's fine dining restaurant has been in operation for about 100 years; afternoon tea has been served since it opened in 1914. Look for it taking part in the city's annual Winterlicious food event. The Old Mill is a popular destination for weddings and celebrations. It's located next to the beautiful Humber Valley and near the Parkland and Toronto Bike and Walking Trails. It was designated as a heritage property in 1983.