Garrison Creek has finally opened its doors on the cusp of Toronto's Little Italy after a much-anticipated wait and I have to say, I am very excited!
By now we all know not to judge a book by its cover and a restaurant by its glossy bar and wine display, but Garrison Creek is as well presented as it is delicious.  I would recommend starting your night off at the bar with a cocktail before taking a seat in the dining space. I can personally vouch for the Pepe made from Cynar, toasted black pepper, balsamic and grapefruit; the perfect combination of sweet and savoury. If you are into things a touch sweeter (and have an enduring love for tiny pegs like I do) then I recommend the Mi Amante, which is strawberry reposado, Montenegro and Aperol.
Not to kick off the foot chat with the most delicious poutine in the city or anything but… hello sweet delicious Gnocchi Poutine sent straight from tasty carb heaven. Yes you did read that correctly – gnocchi poutine. Gnocchi in the shape of a French fry topped with heavenly vino cotto gravy and fresh fresh fresh buffalo mozzarella.  This is a worth a visit to Garrison Creek alone!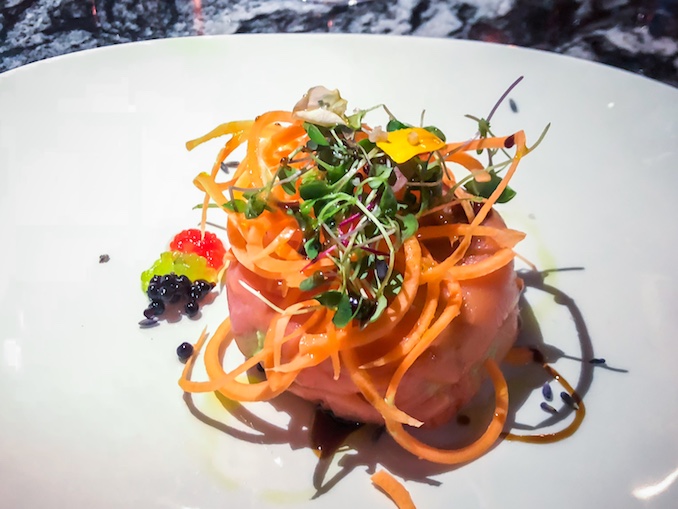 For the smoked salmon lovers there is the hearty and beautiful Potafoglio Di Salmone, which comes stuffed with avocado, confit tomatoes and green onions with a dash of caviar on the side. I would have liked more confit tomatoes to cut through the creamy avocado, but mostly because they were…so…delicious!
If you are into the heavier meatier side of things the slow cook braised beef short rib is impossibly tender and melt in the mouth. Served with a celery-rave and mash potato puree with a cabernet spiced wine reduction, this dish is simple and classic winner to fill a belly on a cold winter's night.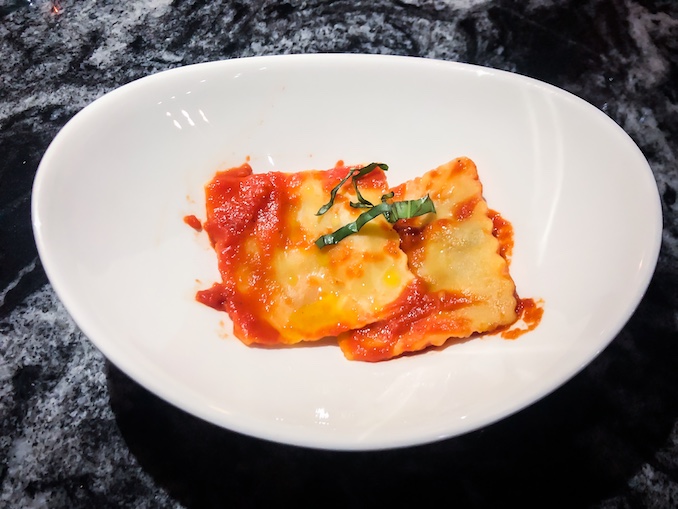 If ravioli is your jam then you are in the right place. I tried three different types in one sitting and I am told that that actually there are over 20 types of rotating raviolis on offer.  Served typically Italian al dente style, my favourite of the raviolis was the eggplant stuffed offering. The menu is pretty fish and meat orientated although there are a few well-placed vegetarian options, this being one of them.
OH, you want to talk about the chocolate soufflé? Great, so do I. Why? Well because it is the best soufflé I have had since sampling the world famous offering of the dessert at London's celebrated Bob Bob Ricard. I would go as far as to say that, if it is anything like the soufflé that was served to me on the evening I attended Garrison Creek, they have the best soufflé in the city. Soufflé ALL DAY. Oh, and if you reaaaaallly want to go full throttle decadent, I would recommend pairing your soufflé with the Nuciolla cocktail (peppercorn rum, espresso, coffee liqueur and almond Baileys.) This pairing will be making up all of my winter day dreams.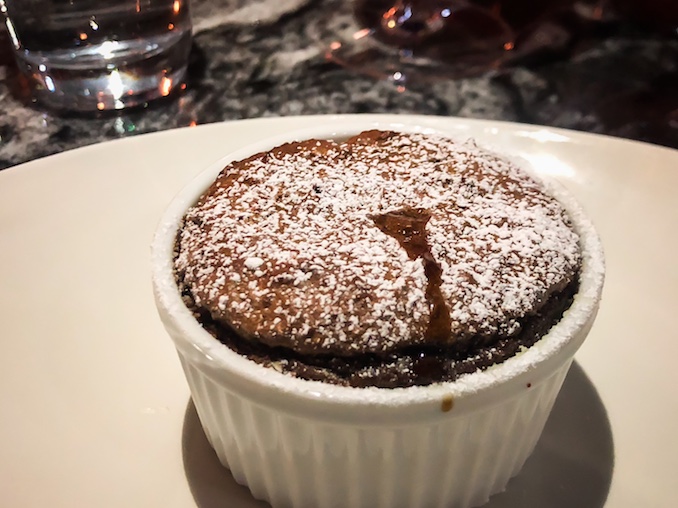 Finally open and ready to ply you with wine, cocktails, hearty and delicious plates, I can't recommend a trip to Garrison Creek more! See you there!
Garrison Creek is open Monday through Saturday. Check out their website for more information and reservations.