Trafficking of women in children is a huge problem both abroad and here in our own country. It is such a seedy underbelly of our world that it does not get nearly enough attention as it deserves. We can all do something to help end this practice and organizations like International Justice Mission Canada make it a lot easier for us to take part in the solution. They are the focus of our latest post on Charitable Choices.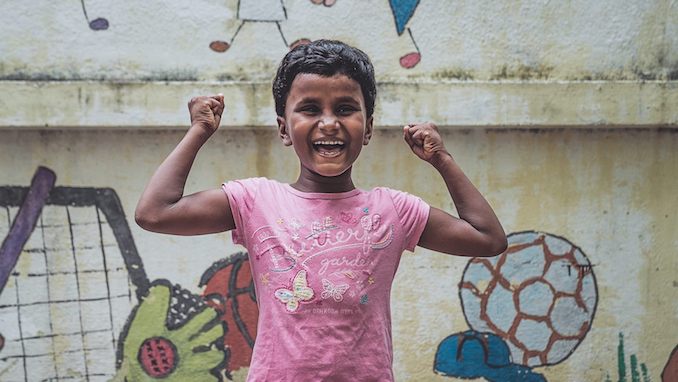 Describe your charity/non-profit in a few sentences.
International Justice Mission Canada (IJM) seeks to protect the poor from various forms of violence that include trafficking of women and children. IJM partners with the local authorities to rescue the victims; IJM social workers help restore the survivors to health and to safety; and IJM lawyers stand beside the victims to seek prosecution of the perpetrators as well as help to transform and strengthen the justice systems in the developing countries.
What problem does it aim to solve?
Violence is very much an everyday threat for the poor and predatory violence persists because the basic justice systems in the developing countries are broken. IJM seeks to ensure that the poor are served by the police, courts, and laws that will actually protect them from violence. It seeks to transform the justice systems by securing justice for victims of violence by addressing individual cases; and by also working with key authorities in the justice systems to fix what is broken.
When did you start/join it?
I learned about the organization in 2010 and have served IJM Canada as a volunteer ever since.
What made you want to get involved?
I had a chance encounter when I was 13 years old in Thailand. I watched children younger than I was doing things they should not be doing. The image stuck in my mind. When I learned about the work of IJM and that they will go in to rescue those girls from such horrific situations, and about their mission to end slavery through transformation of the justice systems, I, as a lawyer, was instantly drawn to the work of this organization and wanted to be a part of its mission.
What was the situation like when you started?
IJM's mission when I first started was to "Rescue thousands. Protect millions. Prove that justice for the poor is possible".
How has it changed since?
IJM's work has been so effective that IJM's vision now is to "Rescue millions, protect half a billion, and prove that justice for the poor is unstoppable"
What more needs to be done?
The stats speak for itself: Nearly 36 million people are held in slavery today (Global Slavery Index). Globally four billion people live outside the protection of the law (U.N.). An estimated 2 million children are exploited in the global sex industry (UNICEF).
Canadians need to step up and participate in the mission to end slavery in our lifetime. The more people involved, the more ability we have to accomplish this mission. Together, we can do it!
How can our readers help?
Learn about the work of IJM Canada at www.ijm.ca. Help spread the word that we can work together to end modern day slavery. Become a Freedom Partner and contribute to help rescue people trapped in slavery and walk with them until they are fully restored. It is empowering. Participate in a fundraising event for the benefit of IJM Canada.
Do you have any events coming up?
NourishHope, in partnership with Chew Street, is hosting a fundraising gala on November 9, 2018 at The Grand Salon, 20 Toronto Street. The night will feature a multi-course dining and wine pairing experience with menu designed by International Chef, Steven Hellman. All proceeds will be donated to the work of International Justice Mission Canada. Information and ticket purchase can be found on the website.
Where can we follow you?