There are plenty of items and services out on the market that are made with our pets in mind. Downright thoughtful items made with attention not just in the details. We've discovered some great items made right here in Canada along with a few highly recommended international offerings just in time for the holiday season for those dog lovers on your list!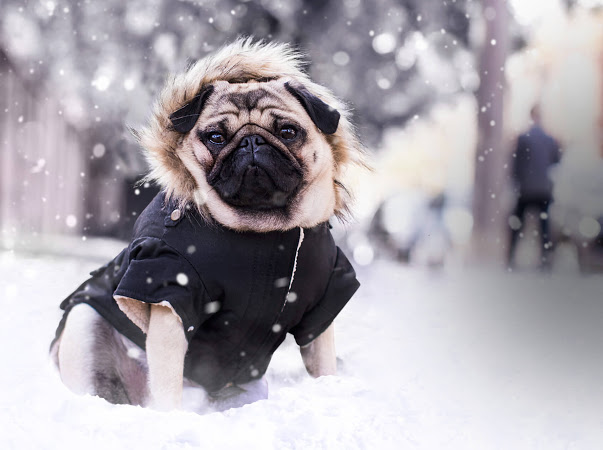 CANADA POOCH: It's winter and it's cold. While some dogs thrive in the cooler temperatures some are not. Some of us can't help but give our pooches a little added comfort. Canada Pooch is considered the premium brand for all things stylish and well-made. Little details make a big difference like extra openings for secure latching of leashes to collars comfortably and pockets for easy access to baggies. From parkas to easy adjustable wellies, your dog takes urban style to the next level.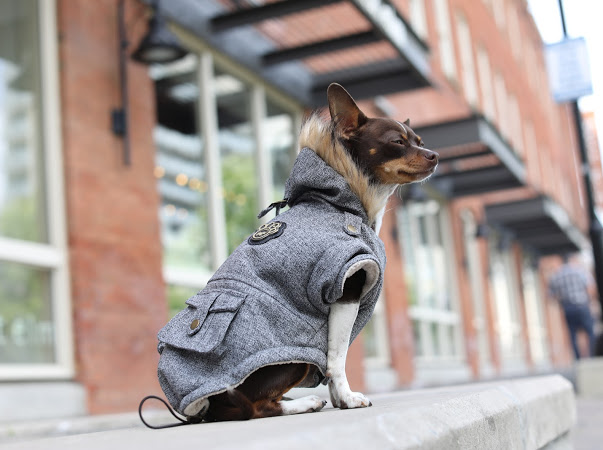 PEACE COLLECTIVE: Style and charity driven urban brand is well-known on the streets in Toronto. Now the company has released a collaboration hoodie with Canada Pooch so everyone in the family can represent.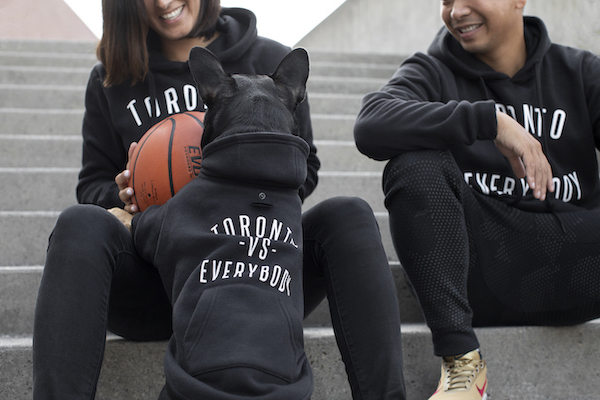 BONE AND BRED: Toronto-based design team has created this urban graphic line of leashes, collars, bowls and other accessories. Made with impressively strong and durable materials. You can read about them here.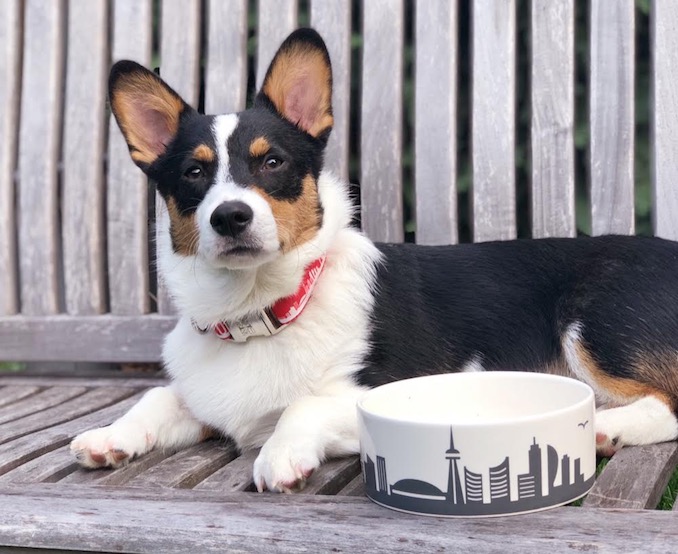 PARK9 URBANDOG PLAYCARE & RESORT: Pamper your doggo with a spa service at one of Park9's two massive locations (Distillery & Pearson). Well-trained groomers offer up services including Massaging Baths, Blueberry Facials, along side regular services for fur trims and nails. Pair it with a few hours of playtime or an overnight stay (Pearson location for boarding) for the ultimate staycation for your dog and bliss out! Gift cards available.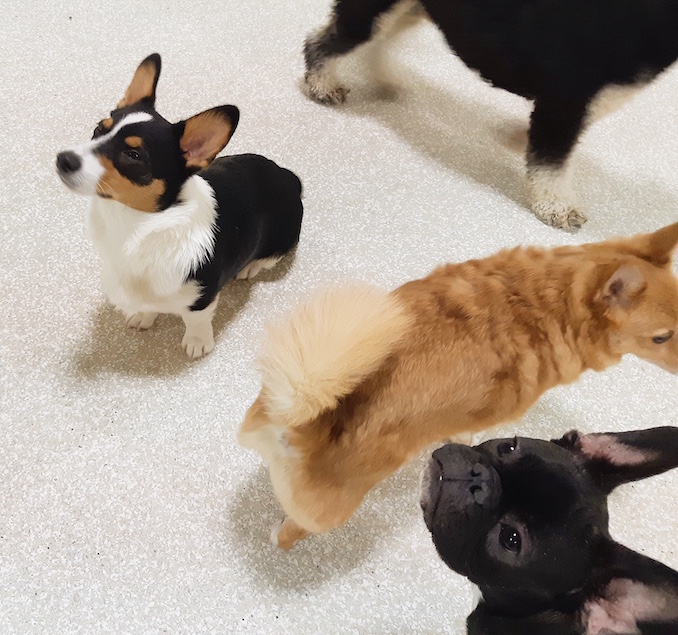 BEAVER CANOE: The heritage brand of sweats represents the Canadiana landscape. Now the line has extended to pets. Cozy soft hoodies, onesies, jackets, vests and more can be found exclusively at PetSmart.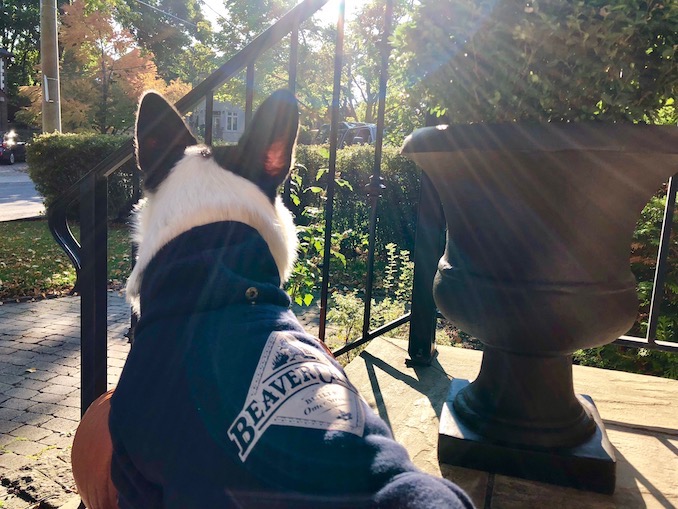 SCRAPPY BETTY DESIGNS: local artisan creates one of a kind adorable sweaters, jackets and accessories using fabric scraps that would have otherwise ended up in a landfill. Designs are all made by hand based on the scraps they get from Sew Be It studio. Find them on ETSY.
SUIT AND TAIL: For those who love surprising their pups every month with a delivery filled with high quality treats and toys can order up this subscription based gift from this Vancouver-based company. We've been impressed with treats from Crumps and Boucherie – both Canadian!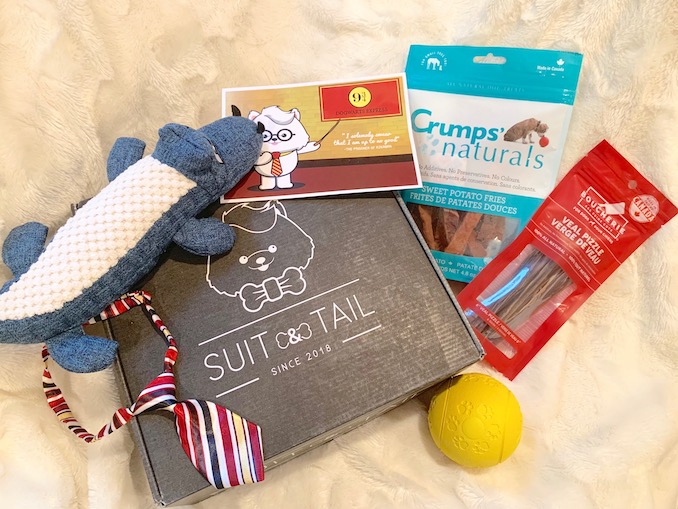 DOGVENT CALENDAR: Created by local dog lovers, Michael Marcucci and Colton Vandenberk, so you can include your furry companion in this fun Christmas countdown tradition. The calendar holds 25 daily treats inside made by Northern Biscuit — a well- known producer from Ontario focusing on healthy treats for dogs.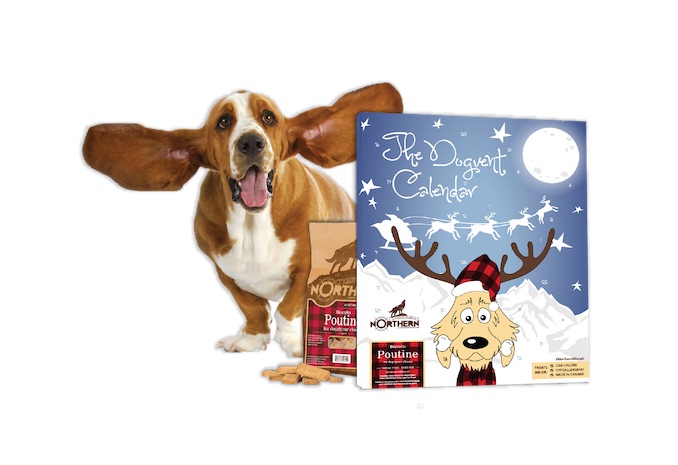 THE GOODBOY SHOP: When your dog looks as good as you. This shop offers stylish outfits and accessories for dogs and humans. Playfully curated women's lifestyle and dog goods all found on this e-shop. We love the custom made leather dog leashes have an urban feel includes designs with  stars and studs.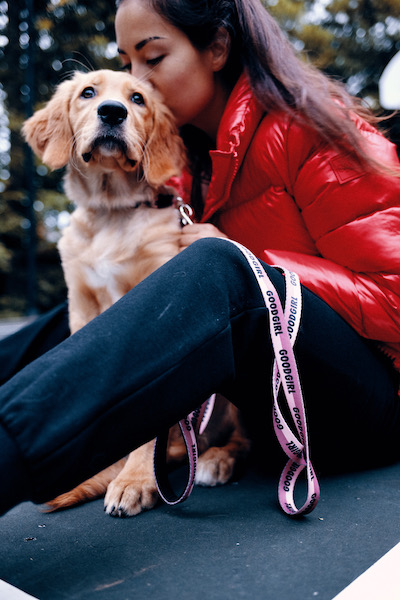 JASPERSWAG WALKING BAGS: Canadian designer dog walking bags thoughtfully made to carry everything you need while out walking your dog. Loaded with easily accessible pockets for your phone, treats, ball, wallet, keys, and water bottle. It's quite possibly the perfect go walking bag. A simple grab and go bag that is ready to go when you are.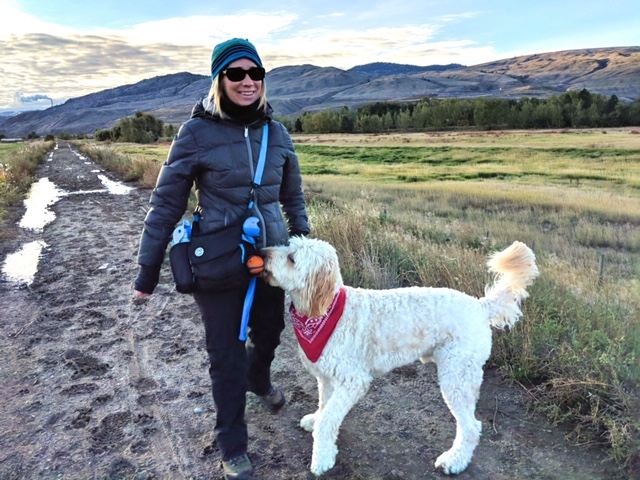 POOCH PATCH: Condo dwellers interested in a natural patch of grass for their pups to do their business should take a look at this smart solution. Fresh delivery subscription available. The ultimate, 100% real grass, vet recommended, eco-friendly fix for your pooches natural needs and is a natural solution to those gross, hard to clean, fake grass pads and unsightly, environmentally harmful, plastic pee pads. 100% Canadian.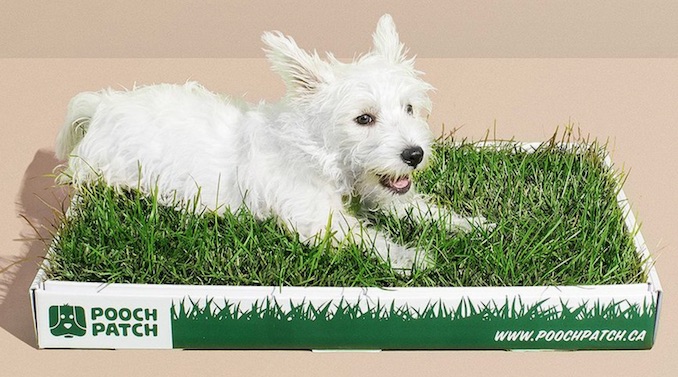 BOBSWEEP bObiPet: Keeping floors clean is a daily ritual for families with furry members that shed and are just plain messy. This Canadian company can play with the big boys with this powerful robo-vacuum. Press "go" and it moves along floors and low-pile carpets with ease picking up all the hair and crumbs left behind. Also remote control option.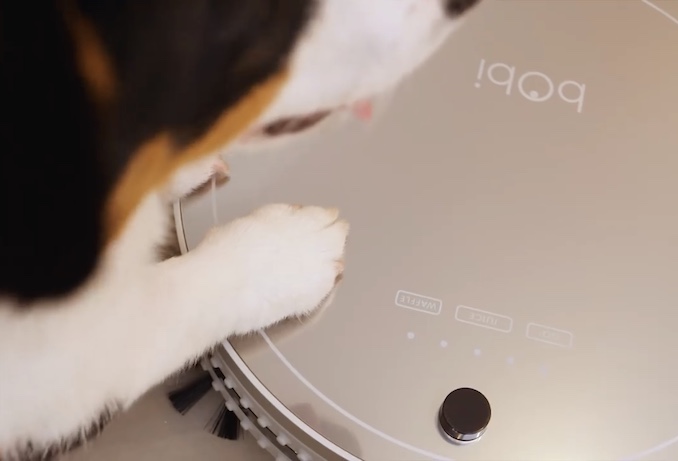 WORKER BEE SUPPLY CO. KEEP GOOD COMPANY DOG PRINT: Created by local illustrator, Jeannie Phan. This modern 11 x 14 inch print cheers up any room using simple shapes and negative space. It emphasizes positive relationships for any dog lover!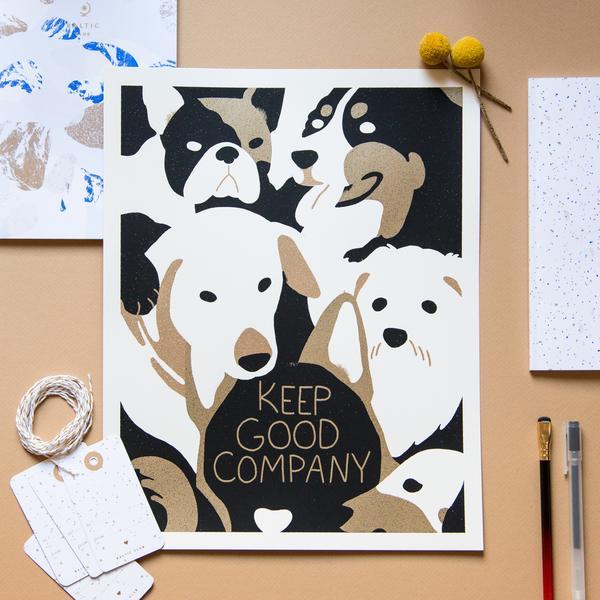 PAWSPAK: a subscription service right here in Toronto! Featuring 100% organic, locally sourced treats delivered right to your door. Choose from an option of a one-time purchase or delivery for 3 or 6 months. The Pawspak includes 6-7 bags of treats featuring a training, long lasting and chewy treat as well as cookies and a fish product. They also include something for people and a training tip.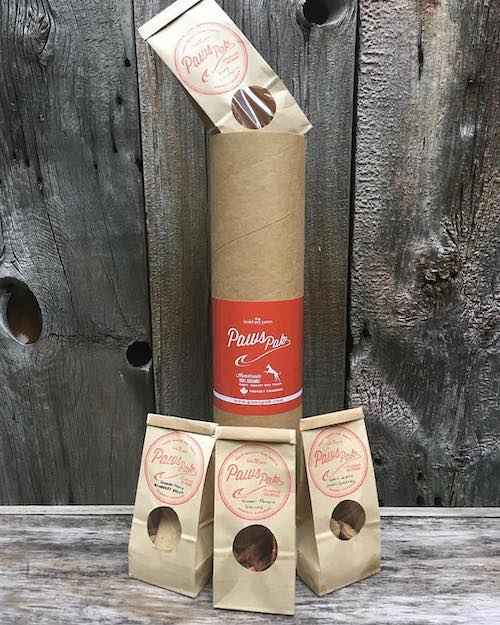 PUPPY TRAINING KIT: Holiday season is a popular time of year for many to get a new puppy. We all know that once the gushing oohs and aww subside the real work begins. We discovered this training kit that offers great training tips to get everyone started on the right paw. The kit comes with treats, toys and guidelines. Created by Deena Cooper, one of Canada's most respected dog trainers and behaviour modification specialists.
STOCKING STUFFERS:
This Canadian brand has a great reputation in the pet specialty marketplace with their line of high quality, minimal ingredients, free from additives, colours and preservatives. The ingredients are all sourced and manufactured in North America. Find treats dogs love from puppy trainers to salmon snaps. Our dogs love them! Over the holiday season you can also order products to be donated to charities and local shelters.

Founders Riley and Lucas starting making pure treats for their own dogs. They were soon making them for friends and family.  All of their treats are made in Canada within a two hour drive of the Greater Toronto Area.  Ingredients sourced in Canada and the USA.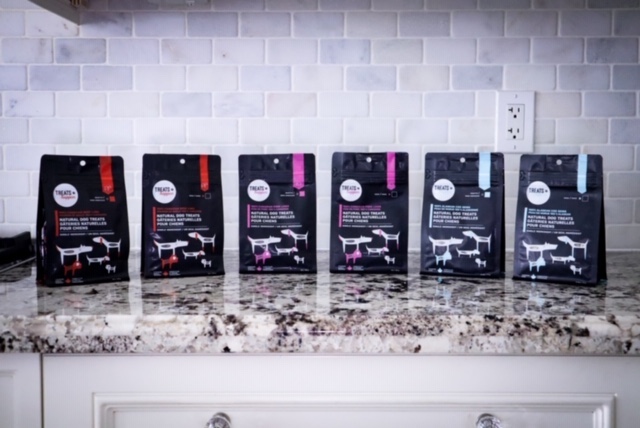 PetSmart Charities X SickKids:
This year's holiday line includes this philanthropic collection. The purchase of any Chance, Lucky, Hope or Dream plush toy ($5 each), will see 10 per cent go to PetSmart Charities of Canada. You can also donate these toys to the local PetSmart and they will in turn donate the plush toys to a local charity in their area. In Toronto, SickKids is one of the charities they are supporting.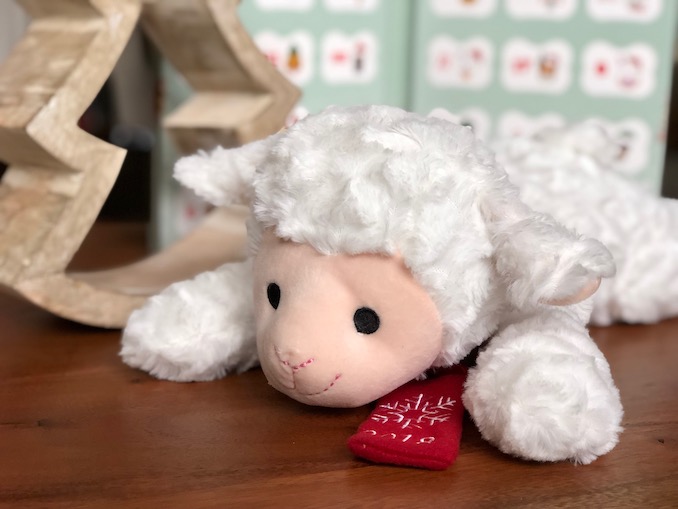 NOTABLE MENTIONS:
Although not Canadian companies, these products designs for our furry friends are given a big paws up from our editorial team and our pets!
CASPER DOG BEDS: Almost industructable (trust us, our pets have tried) this dog bed is designed around dog behaviour for the ultimate comfort.  Brought to us by the same research team behind the Casper Mattress, the dog bed includes their famous pressure relieving memory foam and durable support. Side bolsters give them a sense of security. Cover material is made to withstand years of abuse. Easy to clean and keep it shape. Hidden zippers are brilliant. Three sizes and three colours available.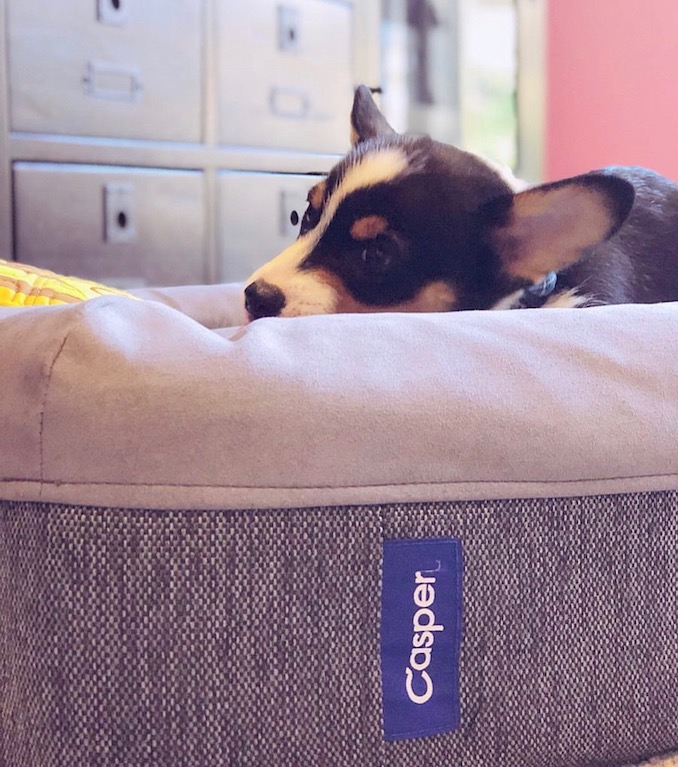 PETSAFE TREAT DISPENSING TOYS: With winter months comes more indoor time. Training specialists will tell you that it's important to keep your dog's mind stimulated. Busy Buddy™ toys make playtime fun by dispensing treats as your pet plays. Redirect bad behaviours like chewing and jumping into positive play. If your dog LOVES plush but tears through them in minutes, then take a look at their long lasting Busy Buddy Pogo Plush Balls. Learn how to pick the right toy for your dog here.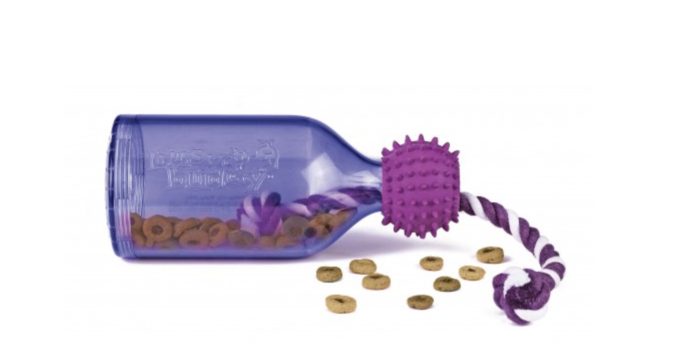 The days are getting shorter but that doesn't stop dog owners and their routines. Evening walks to see all the neighbour's holiday lights are magical. Make sure your pooch is visible in the dark. Nitey Leash (LED) lights up end to end. It has two modes, solid glow and flashing. It's also water-resistant. Available in three colours.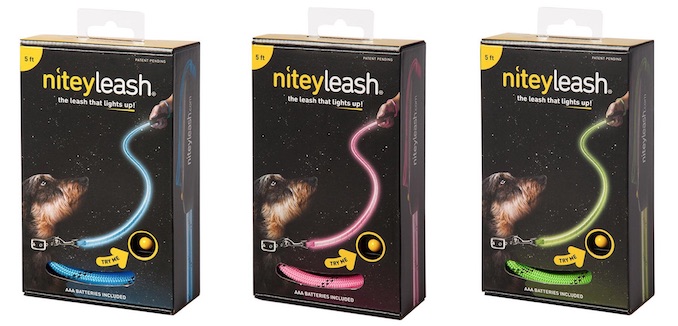 PRETTY RUGGED GEAR LUXE PET BLANKET: 
We love to get all cozy with our pets and this luxe blanket is more than just for sitting pretty. It's faux-fur on one side and  waterproof and windproof on the other. Great for travels. It also made Oprah's Favourite Things list for 2018.