Name: Domanique Grant
Genre: Alternative Pop
Founded: 2014
# of Albums: 1 EP Album titled PLAYHOUSE
Latest Release: PLAYHOUSE, October 5
Latest Video: My latest video is an acoustic version of my single Young World
Bio
A unique combination of raw talent, creative prowess, business acumen and whimsical fierceness, Toronto-based Domanique Grant is anything but conventional. You might ask how such a young, independent artist who is only now gearing up to release her debut EP has sold out TEDx Talks, appeared at the 2015 Toronto Pan American Games opening ceremony for 1M+ people and performed for dignitaries and teams from 47 countries in Athlete's Village in 3 languages (English, French Spanish), and been invited to perform on stages in cities from Buenos Aires to Uganda, but her resume speaks for itself. The genesis of Playhouse – which explores generational conversations linked to the meaning of "home" in urban cities – has led to international accolades and was cherry-picked by Nuit Blanche, Toronto's largest all night arts and cultural festival, to be turned into a 5,000 square foot interactive music preview for over 8,000 guests in celebration of Canada's 150th birthday.
Grant's ability to craft songs with catchy soul-world-pop inspired beats that make audiences just connect and let go.
Latest Single:
Young World.
Favourite Restaurant:
Banh Mi Boys on Queen, their steamed bao's give me life
Favourite band as a teenager:
Coldplay, Mumford and Sons and I'm pretty sure that B2K was big back than so yea I tween fan girled them real hard.
Favourite band now:
I'd say I have a bunch of favourite artists right now and i just cannot narrow them down. Jhanelle Monae, Queen Bey, Jessie Reyez and Childish Gambino.
Guilty Pleasure Song:
"Sorry" Beyonce and Jealous by Labrynth
Live Show Ritual:
1 hour of yoga, 20 minutes of meditation, a bunch of weird vocal warm ups, eating a bag of Swedish Berry's and spoon of honey and lemon
Favourite local artist:
Tahir, Patrick, Brooklyn Doran and Calum Graham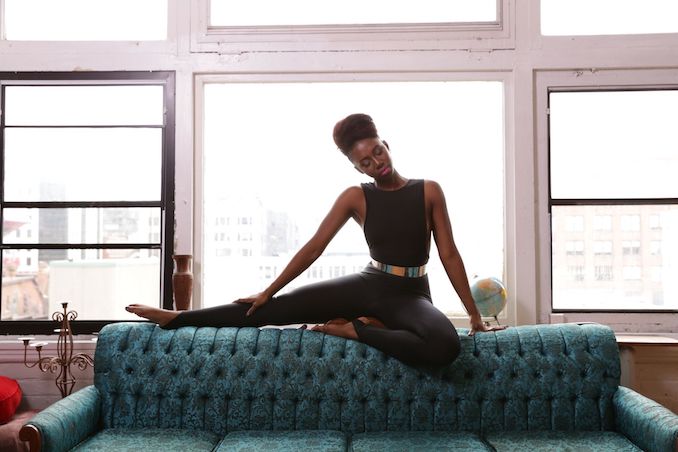 Sneaky Dees nachos, pasta from Terroni or a superfood salad from Fresh?
Depends on the day, super salad when in workaholic mode, Nachos when turning up!
Queen or College St?
Queen
Trinity Bellwoods or Highpark, Riverdale or Kew Gardens?
High Park
EP or LP?
EP
Early bird or night owl?
Early Bird
Road or studio?
Both
Swiss Chalet or Roti?
Roti all the way
Where can we follow you?
@DomaniqueGrant on every platform
Any shows or albums coming up?
My debut EP Album PLAYHOUSE comes out on October 5th, we'll be releasing it at the Theatre Passe Muraille @7:30pm. Really excited about it. Select guests and media will get to enter my childhood Playhouse and listen to the music that inspired it.
You can find more details here.