Fall For Dance North's fourth Toronto dance festival once again brought new dance forms and companies to the attention of Torontonians last week. The festival was founded on the principle that dance is one of humanity's most universal art forms, and that through dance people can explore their differences and learn to live together better. Modelled on the New York City dance festival Fall For Dance, the North version of the event is also committed to presenting large-scale dance companies from around the world for an unbelievably affordable ticket price. Each Fall For Dance North (FFDN) ticket is only $15 (and a festival pass is $45!) – the low-cost price is in effort to grow the audience for live dance in Toronto and make the festival accessible to everyone. FFDN event programming ran from Sept 22 to Oct 6 at the Sony Centre, Ryerson Theatre and Union Station.
Along with Toronto-based talent and Canadian companies from BC and Montréal, Fall For Dance North featured dance talent from Cuba, South Africa, France and the Netherlands. The Sony Centre's 3,200-seat mainstage theatre showcased the majority of festival shows; each night four separate and unique dance performances took place. The energy and experience of the event was exceptional; from the dancers to the choreography, to the live music and many debuts, FFDN delivered a world class dance festival of the highest quality.
FFDN Dance Highlights
Compagnie Marie Chouinard, Montréal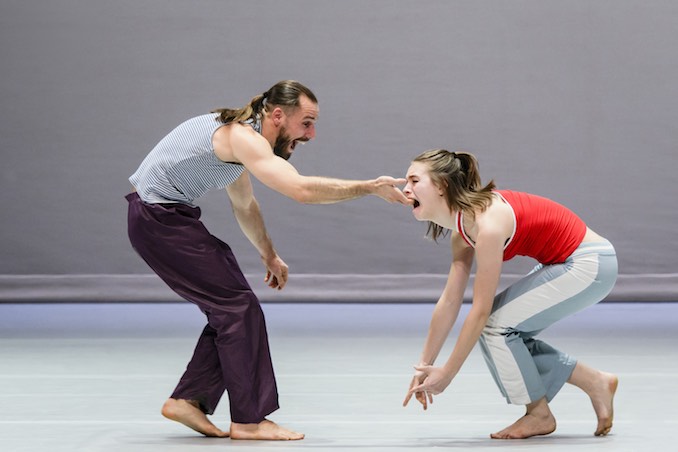 The radical choreography of legendary Marie Chouinard had a dramatic effect on audience members not used to unconventional dance. This genius show, Radical Vitality, Solos and Duets, was a series of excerpts from a full-length piece that had its world premiere at the Venice Biennale Danza 2018. Each excerpt was both dance and performance art piece – with the dancers moving in ever-surprising ways and sometimes making bizarre vocalizations. The whole show had a wacky cartoon quality; the provocative performances made the audience giggle and at times laugh uncomfortably. This show was challenging, profound, surreal and funny – it definitely pushed people out of their comfort zone.
The National Ballet of Canada, Toronto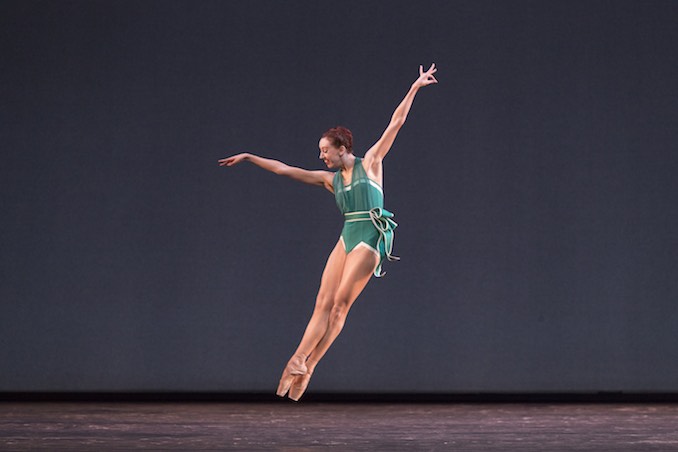 New York City Ballet choreographer Justin Peck's easy breezy ballet, Paz de la Jolla, was a symbolic love letter to a classic California lifestyle. The performance was a sweet-natured ode to beach life and young love. This Technicolor ballet seemed more like a 1950's 'coming of age' musical. Peck choreographed the film Red Sparrow, starring Jennifer Lawrence, and in 2018 Peck made his first choreographic foray into Broadway with a revival of Carousel. The beach theme and romantic storytelling made the ballet much more accessible to a modern movie-going audience.
Compagnie Hervé KOUBI, France
The show, What the Day Owes To The Night, was a 70 minute test of dance endurance performed by 13 male dancers from Algeria and Morocco, who defied gravity by mixing capoeira, martial arts, urban and contemporary dance with music by J. S. Bach, W. A. Mozart and Sufi sounds. The choreography was inspired by a novel written by Algerian Yasmina Khadra. This performance left the whole audience breathless and in awe; the dancing was beautifully poetic and at the same time explosive and spectacular.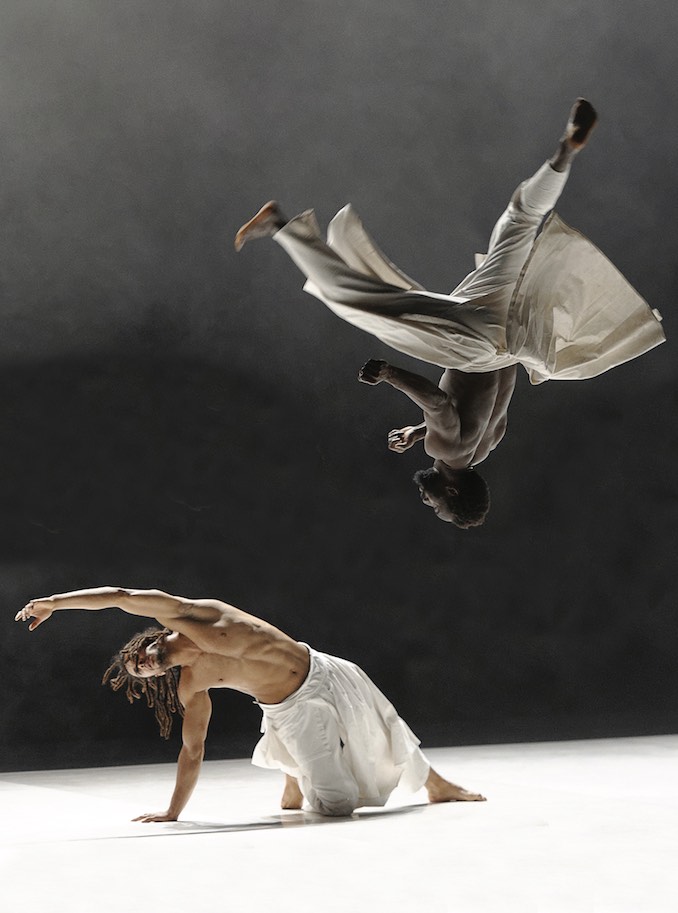 Leading up to FFDN's Sony Centre and Ryerson Theatre programs, free teaser events were held at Union Station's West Wing including: In Museum, an interactive work from Compagnie Marie Chouinard; a tap performance by Toronto-based Toffan Rhythm Projects; a tango milonga with live accompaniment; and the return of the two-day Open Studio featuring sneak peeks of rehearsals.
Overheard At Fall For Dance North
Fall For Dance North is remarkable because it refreshes the traditional siloed dance experience by opening its doors to the masses ($15 tixs!) and offering a mixed bag of diverse and experimental programming. Fundamentally it's the FFDN audience, filled with many people new to dance, that make this festival unique.
For instance, just a few things overheard at two nights of FFDN: "This is stupid", "What the hell?", and "I don't get it." These are not the words of a staid, protocoled audience, but the gut reactions of an audience that is excitable, curious and ultimately willing to consider something new (after a little mind bending!). These audience comments are the whole point of FFDN!
Dancers, choreographers and festival programmers should be pleased with such honest audience reactions, along with night after night of loud hollering, shrilling and people jumping up in their seats in response to performances. Honestly, the FFDN audience was a lot of fun – almost becoming part of the entertainment themselves. FFDN succeeds in exciting people who maybe don't have a frame of reference when it comes to dance as entertainment – it succeeds in challenging preconceived attitudes and ideas about dance. Enduring art will always push and challenge the form to reach a fresh new audience. There is great potential for Toronto's dance scene with locals who are so outspoken, sassy and open-minded about the art of dance.
***
For more information about Fall For Dance North dance festival and the full five day line-up of talent visit their website.
About Fall For Dance North (FFDN)
An annual Toronto dance festival, founded to fortify the dance audience of the future. FFDN has been attracting new audiences to experience a diversity of the best established and emerging dance happening in Toronto, across Canada and around the world since the first season in 2015. The festival's mandate is to reflect Toronto's multiculturalism, create an atmosphere of shared discovery, and entice people to attend live dance performance throughout the year. The fourth edition of FFDN took place Oct, 2–6, 2018, with three unique programs across six performances running at festival co-presenter Sony Centre for the Performing Arts and — FFDN's newest venue — Ryerson Theatre, in partnership with Ryerson School of Performance. To make dance accessible to all, tickets for any seat are available for $15. Additional free programming at Toronto's Union Station also ran from Sept, 22 – Oct, 4, 2018. FFDN is an Ontario not-for-profit organization and registered charity.
Fall For Dance North was inspired by New York City Centre's Fall For Dance Festival.