The doggy world is amazing! Pet owners have so much available these days to accommodate every lifestyle and taste. The designer market for pet accessories is a growing segment that is hard not to fall in love with. As new puppy owners, we've been pouring through the many companies, to see just what's out there. Toronto-based designers behind the label Bone and Bred caught our attention for their sweet urban designs in accessories for dogs.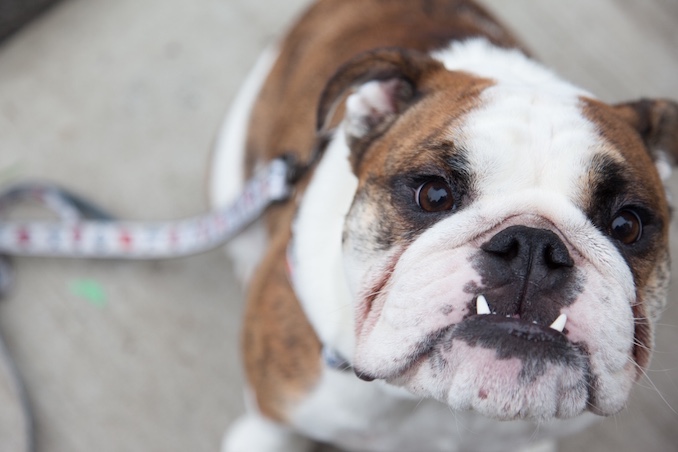 Jammie Riley and Georgia Nevison grew up in Toronto on the same street and went to the same elementary school. As childhood friends, they did everything together. Their entrepreneurial spirit started when they were young from selling fresh cherries picked from their backyards to lemonade stands to busking on the street with their musical instruments. Then, as they got older they went on to pursue their education in different directions and careers. Eventually Jammie convinced Georgia to join her company to work.  They realized that they worked really well together in the "real world" and had the idea to take the insane step of becoming entrepreneurs and business partners.
They officially launched Bone and Bred this past April 2018, and the line has been embraced by the Toronto dog community. We had a chance to find out more from the ladies:
So, when did you realize this was going to be a full-time endeavour?
Bone and Bred was really started as a passion project: we love our dogs and we love our city, Toronto. After we saw the response of the Toronto dog community to our collars and leashes over Instagram and at Woofstock this year, we knew this was something we needed to pursue.
We have started other businesses but the excitement we have for Bone and Bred is unmatched. We get to do so much of what we love, and our passion for animals makes it easier to get  through the stressful and hard parts that come with entrepreneurship.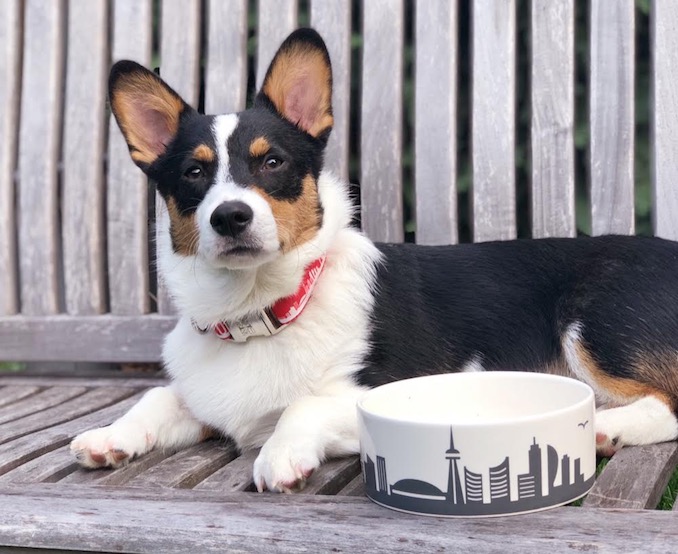 What's been the most interesting learning in this process? 
The biggest thing I've learned is everything takes longer to produce than you expect or want it to. Eight months of samples later, we finally had a product to launch. Luckily, learning from this process has allowed us to speed up our turnaround time.
We are always learning and growing – and we have definitely had some big learning experiences. Upon delivery we discovered that 1/3 of our Toronto bowls were broken. Since then, through the help of fellow business owners, I have learned how to properly pack ceramics so I can request this specifically from manufacturers.
There's style and function in your pieces, tell us about some of the careful details included in your design of your leashes?
We know dogs will be dogs, so we designed a collar and leash with a street style vibe that is durable enough for all the activities your dog loves (including swimming!).
We like use metal hardware because it's tougher than plastic and looks sharp. We source all of this in North American to ensure the highest quality, reducing the amount of possible scratches and tarnishing.
We chose water resistant fabrics because they make the collars very easy to clean, allowing us to use vibrant colours and white to make the design really stand out.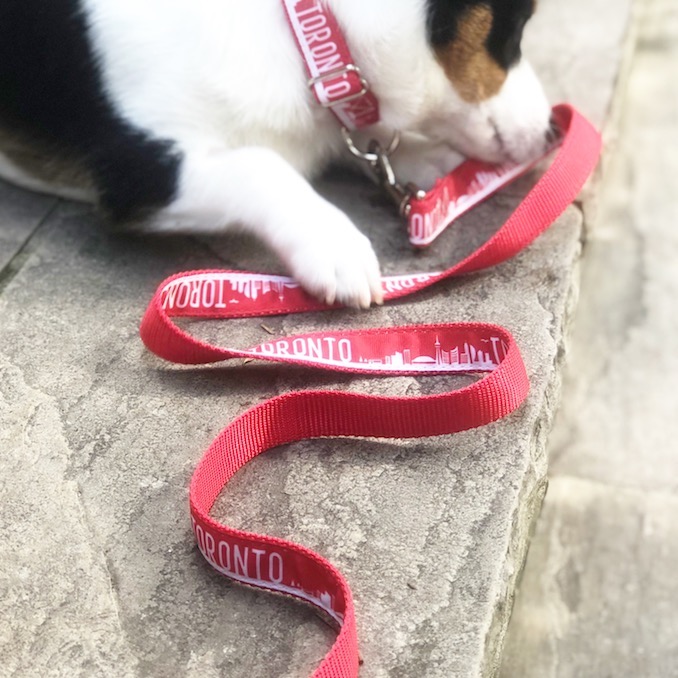 Toronto and Canada themed items are in your line, are you planning to expand to other cities?
We currently have Vancouver and Calgary in production launching sometime in November. We will have a similar black and white collar for each city featuring their respective skylines, as well as one unique colour version for each city.
We wish we could launch all cities across the country at once but as a small business we need to build the capital to do it. However, I can say we have even more being designed by our co-founder Georgia Nevison. Stay tuned to our Instagram account to be the first to know what is next.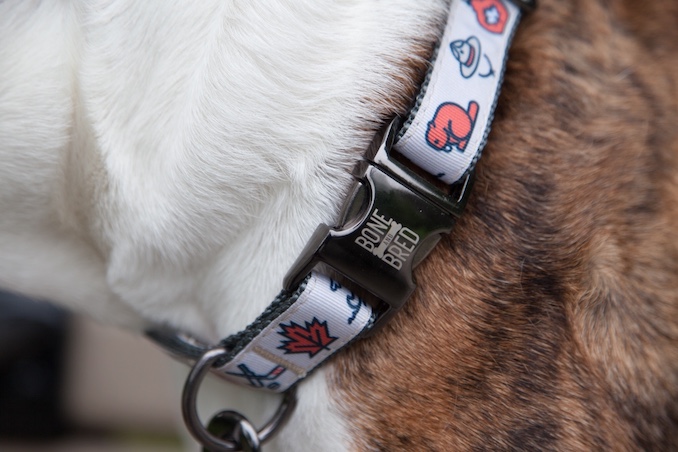 Since you're a small business, how do you get the word out?
I have a background in marketing, so naturally paid marketing on social and search is a big element in getting people interested in Bone and Bred.
Additionally, we have a lot of success connecting with the Instagram dog community organically through our account @boneandbred. My three and a half year old Boston Terrier has a decent Instagram following at 23K @torontoterrier, and we used her influence to initially start promoting the brand. We also have connected with some great local accounts, that have interest in the brand, to get photographs for our social media and advertising. We do photographs ourselves and have recently been able to work with the amazing Jack Jackson of @doggydatestoronto and step up our game.
We don't just connect with our customers over the web – Events like Canadian Pet Expo and Woofstock have been wonderful events to meet the Toronto dog community in person.
A lot of small business owners would be interested in finding out what social platforms have worked for you?
We have spent a lot of time learning the landscape of accounts out there that fit our niche (dogs) – what catches our eye, what makes us continue watching their stories and liking their posts we try and bring elements of that to our account. However, having those amazing accounts use our products, also helps build our brand on social.
We love to work with dogs who really like our brand and designs because it means they're brand ambassadors at the park and we naturally will make it into instagram stories and posts.
We like to work with a diversity of dog breeds because we want everyone to see that their dog will look great in our product.
We like to do photographs ourselves with influencers so we both get content created but it helps us build the content we need to post daily.
We have mainly focused on instagram when starting out because we knew that community best. We are visible on Facebook, Pinterest and recently Twitter.
Where can dog owners purchase your products?
To find our products visit www.BoneAndBred.com . You can also find us in retailers across Toronto including The Drake General Store, Pet Food Platters, The Bone House, Timmie Doggie Outfitters (Leslieville), Kennel Cafe (Roncesvalles), Sit! Stay! Dog Emporium and The Spacing Store.