For our latest homegrown business profile we chatted with home decor expert Alexandra Gater about how she navigates her career and the many aspects of its being.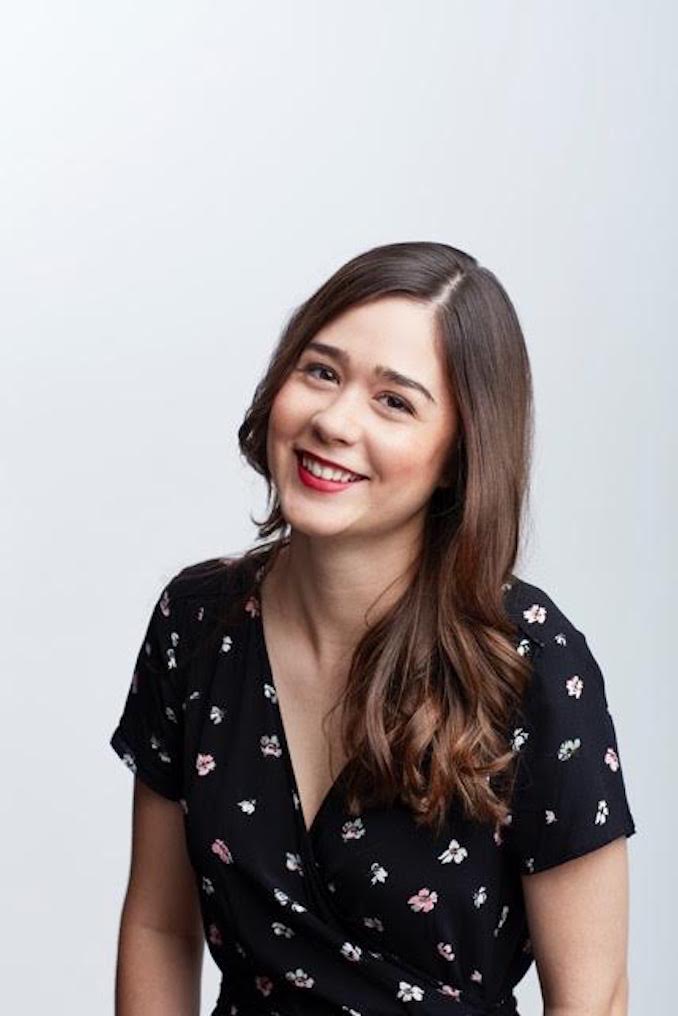 What is your business called and what does it do?
My business is so many different things, but to sum it up I'm a decor expert. I'm really passionate about showing millennials that they can live in stylish spaces (even if they rent!) without dropping a ton of cash. When I'm not filming videos for my YouTube channel, I'm appearing on TV as a guest decor expert or writing stories about everything from the best pots and pans to invest in or where to find the coolest art on a budget. I'm also currently co-hosting a really fun show called Buy Or DIY for the Coral YouTube channel.
What made you start this business?
It's actually kind of a funny story. I worked as a magazine editor at Chatelaine Magazine for four years, the last two as the Home Decor editor. It was my first job out of university and it was my dream job. In 2017, I pitched a video series for Chatelaine's YouTube channel called The Home Primp where I showed viewers how to update their spaces on a budget. We did 19 episodes in total and after a year of posting content, they still weren't seeing tons of views. And then suddenly the 17th episode blew up and each video in the series was seeing 100-600k views each. It was one of the most exciting times in my life to see a project I was so passionate about really take off and be loved by so many people. About a month after that happened, Rogers went through a restructure and I lost my job, along with 75 other amazingly talented people. Without meaning to sound too dramatic, it was one of the worst days of my life and I wasn't sure how I was going to move forward after losing something that meant so much to me. I wouldn't have told you this then, but it turned out to be one of the greatest things that could have ever happened and at the exact right time. It was the push I needed to start my own business and continue doing what I love on my own.
What problem does this solve?
My videos aim at making design approachable. I find that a lot of people are intimidated by design but decorating your home should be fun and not something super serious. I noticed a lot of my friends who rent condos or apartments weren't decorating their spaces at all because they felt temporary, and they didn't want to invest in a space that they wouldn't be in forever. After hearing this a few times, I had a lightbulb moment and knew what my niche in the media industry would be. Your home, no matter if you own it, lease it or rent it should feel like yours for however long you live in it. I show simple solutions though product hauls, budget makeovers and room tours on how to make your home feel trendy, stylish and like yours.
Who are your clientele/demographics?
Millennials who rent.
How does your business make money? How does it work?
I'm working on that! On YouTube, sponsorship deals are how you make a living. It's all about building up your brand and your following so those deals can happen.
Where in Toronto can we find your profession?
What is the best question a prospective customer could ask a member of your profession when comparing services?
Why should I watch your video over the millions of other videos on YouTube?
Here's my answer:
– Every budget makeover or DIY project I do on my channel is something that I can do. And if I can do it, you can too. My tips are meant to be accessible and to show people that even those without a lot of experience can make simple changes to transform their space.
What is the best part about what you do? What is the worst part?
Honestly, I'm still working on finding the balance of being self-employed. The fact that I'm my own boss is both thrilling and terrifying. I definitely feel like I have so much freedom now that I don't work a traditional 9-5 but at the same time, that also comes with a lot of self-accountability. I love that I get to have total creative control over my work and I'm so lucky to have a large group of people from the industry who I still collaborate with (shout out to my rockstar videographer Carla Antonio who shoots and edits all of my videos). It's a pretty great feeling to be surrounded by people who believe in me and what I'm doing.
What is you favourite jokes about your own profession?
That you can only give decor advice if you went to interior design school.
PAY IT FORWARD: What is another Toronto business that you love?
The Sorry Girls are killing it right now! Definitely #goals.
Follow Alexandra on Instagram @alexandragater