Name: Chelsey Bennett
Genre: SoulJazz
Founded: Let's say 2013
# of Albums: 1 EP (4 original tracks)
Latest Release: Don't Use Your Eyes [live-off-the-floor] video on YouTube
Latest Video:
Bio
Chelsey Bennett is a fresh voice on the Canadian music scene, creating hot soul originals with a contemporary flavour. Raised outside of Toronto on a diet of Minnie Riperton, red wine and clove cigarettes, Chelsey is rising as a singer-songwriter with a gift for providing a bona fide soulful performance.
2016 saw the first major release for Chelsey, with her original EP, entitled No End, available on all streaming sites. Since then, Chelsey has gained momentum in the Toronto music scene and surrounding areas.
Her current residency at the Poetry Jazz Cafe is in the heart of the multicultural Kensington Market scene and has created an exciting buzz in the industry. Chelsey is known for her deep musicality, hot fashion sense, and authentic soulful sound as heard on her first EP No End. Stay tuned as she plans to release more original material this summer/fall 2018!
Latest Single:
Don't Use Your Eyes, only available on YouTube at the moment
Favourite Restaurant:
I love all food, but at the moment, I could go for some Banh Mi Boys
Favourite band as a teenager:
Destiny's Child / Stevie Wonder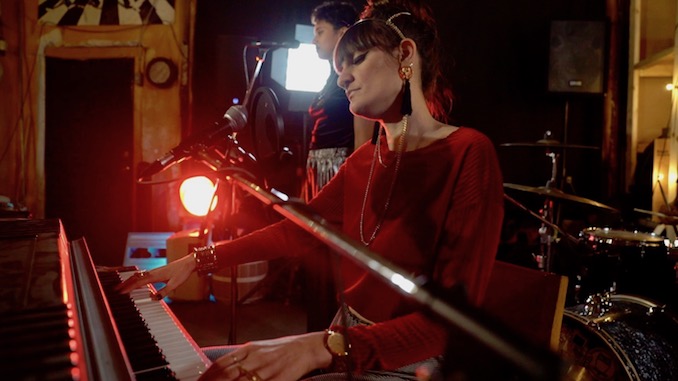 Favourite band now:
PJ Morton (changes often)
Guilty Pleasure Song:
Cardi B – I Like It
Live Show Ritual:
Playing All I Do (Stevie Wonder) at the beginning of every performance. Pretty much every time I get on stage, it's the first thing I do. Unless i'm doing an all-original show.
Favourite local artist:
My girl Joanna Majoko has a voice I could listen to all day (she plays at Poetry Jazz Cafe too), RALPH is a pop goddess, and there are many others doing great stuff: Desiire, Grand Analog, and Claire Mortifee!
Sneaky Dees nachos, pasta from Terroni or a superfood salad from Fresh?
Easy, Terroni.
Queen or College St?
Queen. live on it and I love it, so I'm biased. College has good Italian coffee though
Trinity Bellwoods or Highpark, Riverdale or Kew Gardens?
Trinity. Again, biased due to proximity. High Park is good for longer walks though.
EP or LP?
EP for now. LP one day.
Early bird or night owl?
Night. it's….2am right now. And always is…
Road or studio?
I love the road. My studio legs are still growing.
Swiss Chalet or Roti?
Hands down Roti
Where can we follow you?
www.instagram.com/itschelseybennett
www.facebook.com/chelseybennettmusic
www.twitter.com/itschelseyb
www.chelseybennett.com
Any shows or albums coming up?
I'm performing at Open Roof Festival on July 18: http://www.openrooffestival.com/movies-music/july-18-2018/
My residency #Mindgames is taking place at Poetry Jazz Cafe on July 21: https://www.poetryjazzcafe.com/#egbo-3.
My band and I have been playing one Saturday a month at Poetry Jazz Cafe for a year now and we're always grateful to see so many people come out. It's always packed, so be sure to come early if you want a seat! I'm honoured to share the stage with these talented and expressive jazz/R&B musicians: Darryl Joseph-Dennie on keyboards, Peter Eratostene on electric bass, Julian Fatsound on drums and myself on vocals and additional keys. Our sound creates a vibe that's been compared to the likes of the sultry jazz/soul artists of the '70s, Minnie Riperton and Patrice Rushen.
I would love to meet you! Please say hi at a show or drop me a DM on Instagram 🙂