With all the upcoming music festivals this year, we thought it would be fun to get Canadian musicians involved in our latest reading list. We asked several artists to send us some of their favourite books / e-books so that you can read along with them at home.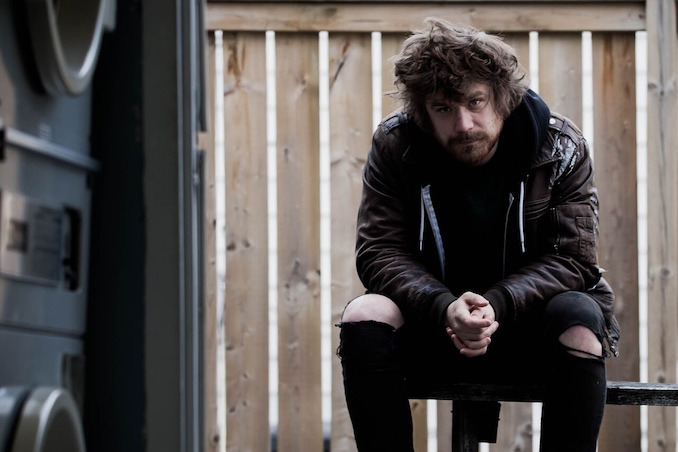 Eamon McGrath
Eamon McGrath is a Canadian musician originally from Edmonton but who is now living in Toronto. We featured him recently in our "Five Minutes With" series. On top of being an awesome musician, he is also an accomplished author (See Kandle's answers below). Here are his five reading picks.
1) We'll All Be Burnt in Our Beds Some Night – Joel Thomas Hynes
"Governor General award-winning title from Newfoundland's prodigal son of badassery. Hynes seamlessly bridges the gaps between screenwriting, songwriting and fiction into one overarching, exciting Atlantic Gothic canon." -Eamon McGrath
2) Ancient Shapes Across Canada 2018 – Sebastian Buzzalino
"Brand new photo book put out by You've Changed Records documenting the January/February cross-Canada tour of Daniel Romano's ferocious punk rock band Ancient Shapes. Wordlessly captures the desolation and heartbreak of touring the prairies in the wintertime." -Eamon McGrath
3) North East – Wendy McGrath
"Obvious familial bias aside, I owe a lot of who I am as an artist to this woman. Part two in a trilogy that depicts the bleak and dismal reality of working class urban prairie life like no other. I despise the term "CanLit" because I think it celebrates and glorifies Canadian life rather than shines an honest and truthful lens on it, and this trilogy definitely does the former." -Eamon McGrath
4) The Bunk – Choicey
"Self-published chapbook from Vancouver-based Mark Budd, though even his mom calls him Choicey. An exploration of the inner workings of the human mind and the processes involved in leaving your home for another, beautifully delivered in the form of an instructional manual for the construction of a bed as it rises from the floor to the heavens and the stars." -Eamon McGrath
5) The Never-Ending Present: The Story of Gord Downie and the Tragically Hip – Michael Barclay
"First-ever authorized print biography of the Hip's career. You don't get more Canadian gothic than this." -Eamon McGrath
***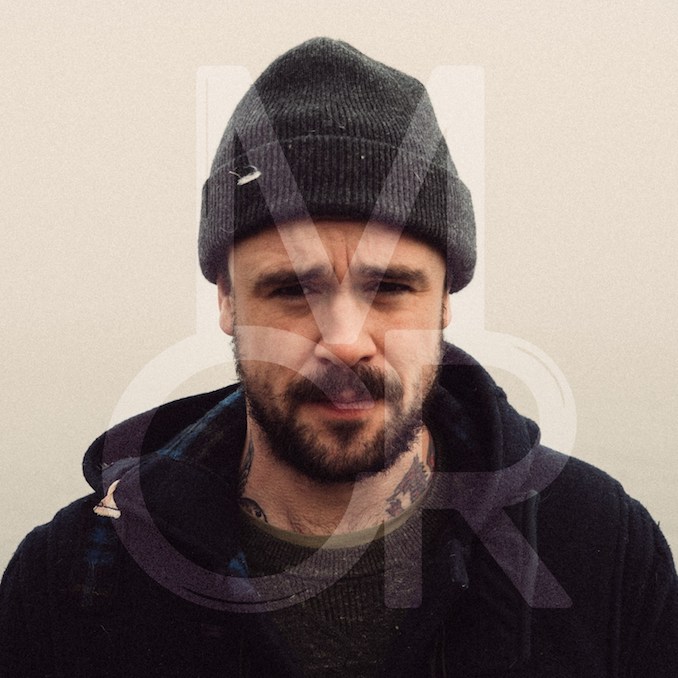 Morgan Cameron Ross
MCR Is originally from Vancouver but has spent the last few years living in Toronto and being a part of many music projects on top of his own music. He also hosts the web series Old Toronto which is one of our favourite shows. Here are some of his favourite books.
1) Michael Ondaatje: In the Skin of a Lion
"A beautifully written snapshot of time in Toronto's history." -MCR
2) Cormac McCarthy: The Road
"It's hard to think of a more beautifully written example of the love between a father and son." -MCR
3) Jed Rubenfield: The Interpretation of Murder
"This is a bit of a guilty pleasure. It describes a fictional experience of Sigmund Freud visiting NYC and helping solve a murder that had just been committed. Don't judge me, please." -MCR
4) Christopher Hitchens: God is Not Great
"Christopher's ego and dry wit is prominent throughout the book but so are long standing philosophical concepts that will make you reconsider life for years to come." -MCR
5) Laurent Dubois: Soccer Empire
"A fascinating non fiction book about the history of French soccer and its relationship to politics both domestic and International." -MCR
***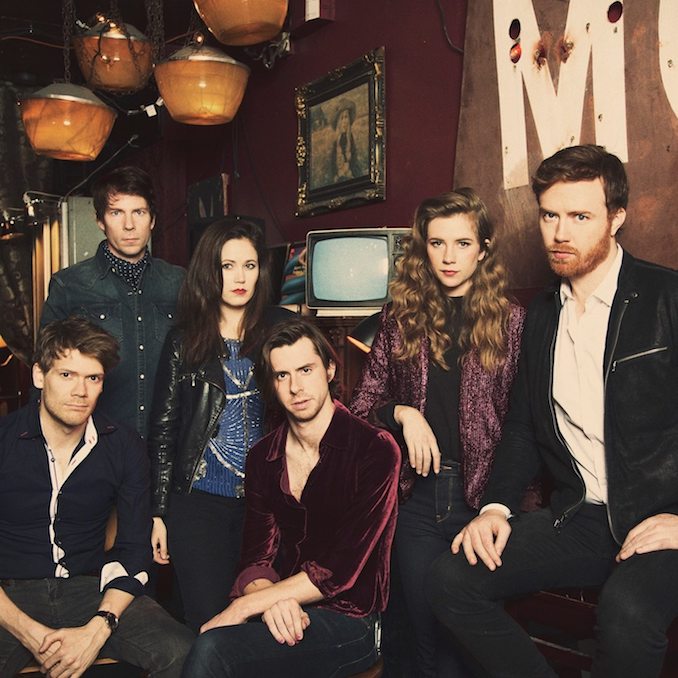 Fast Romantics
Fast Romantics are a 6-piece band originally from Calgary that reformed in Toronto. In 2016 they won the 2016 SOCAN Songwriting Prize for their song "Julia", a prize awarded to the best song by an emerging artist over the previous year. Their latest album came out on April 28, 2017, titled "American Love." via Light Organ Records. Here are the picks from 4 of the 6 Fast Romantics (Nick, Matt, Kirty, Kevin).
1) A Complicated Kindness – Miriam Toews
Sixteen-year-old Nomi Nickel longs to hang out with Lou Reed and Marianne Faithfull in New York City's East Village. Instead she's trapped in East Village, Manitoba, a small town whose population is Mennonite: "the most embarrassing sub-sect of people to belong to if you're a teenager."
2) Collected Works of Billy The Kid – Michael Ondaatje
Funny yet horrifying, improvisational yet highly distilled, unflinchingly violent yet tender and elegiac, Michael Ondaatje's ground-breaking book The Collected Works of Billy the Kid is a highly polished and self-aware lens focused on the era of one of the most mythologized anti-heroes of the American West.
3) Cats Cradle – Kurt Vonnegut
Cat's Cradle* is Kurt Vonnegut's satirical commentary on modern man and his madness. An apocalyptic tale of this planet's ultimate fate, it features a midget as the protagonist, a complete, original theology created by a calypso singer, and a vision of the future that is at once blackly fatalistic and hilariously funny.
4) The MaddAddam Trilogy – Margaret Atwood
The narrator of Atwood's riveting novel calls himself Snowman. When the story opens, he is sleeping in a tree, wearing an old bedsheet, mourning the loss of his beloved Oryx and his best friend Crake, and slowly starving to death. He searches for supplies in a wasteland where insects proliferate and pigoons and wolvogs ravage the pleeblands, where ordinary people once lived, and the Compounds that sheltered the extraordinary.
5) As For Me And My House – Sinclair Ross
The town is Horizon, the setting of Sinclair Ross' brilliant classic study of life in the Depression era. Hailed by critics as one of Canada's great novels, As For Me and My House takes the form of a journal. The unnamed diarist, one of the most complex and arresting characters in contemporary fiction, explores the bittersweet nature of human relationships, of the unspoken bonds that tie people together, and the undercurrents of feeling that often tear them apart. Her chronicle creates an intense atmosphere, rich with observed detail and natural imagery.
***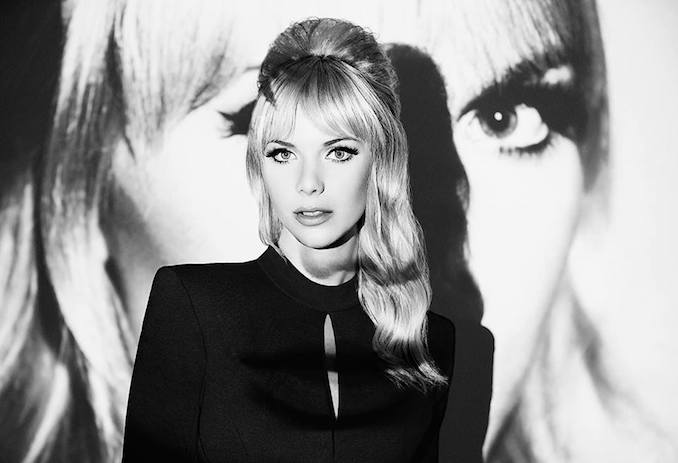 Kandle
We have been following this Montréal based singer for quite some time. She was in a group with her sister called The Blue Violets before going off on her own. She is also the daughter of 54/40 frontman Neil Osborne. Her latest EP, "Damned if I Do", was released May 11th, 2018 with Sleepless Records. Here is her suggested reading list.
1) I Dreamed I Was A Very Clean Tramp – Richard Hell (currently reading)
The sharp, lyrical, and no-holds-barred autobiography of the iconoclastic writer and musician Richard Hell, charting the childhood, coming of age, and misadventures of an artist in an indelible era of rock and roll…
2) The Book of Immortality – Adam Leith Gollner
What have we not done to live forever? Adam Leith Gollner, the critically acclaimed author of The Fruit Hunters, weaves together religion, science, and mythology in a gripping exploration of the most universal of human obsessions: immortality
3) The Acid House – Irvine Welsh
The characters in this extraordinary book are often – on the surface – depraved, vicious, cowardly and manipulative, but their essential humanity is never undermined. Two professors of philosophy turn pugilists; Leith removal men become the objects of desire for Hollywood goddesses; God turns Boab Coyle into a house-fly; and in the novella, 'A Smart Cunt', the drug-addled young hero spins off on a collision course with his past.
4) The Sick Bag Song – Nick Cave
The Sick Bag Song chronicles Cave's journey with his band the Bad Seeds on a twenty-two-day, North American tour. It is a highly personal account that blends memories, musings, poetry, lyrics, flights of fancy and road journal. Drawing inspiration from Leonard Cohen, John Berryman, Patti Smith, Sharon Olds, folk ballads and ancient texts, THE SICK BAG SONG takes the form of an epic quest, turning over questions of inspiration, creativity, loss, death and romantic love.
5) Berlin Warszawa Express – Eamon McGrath
While touring Europe, Eamon McGrath wrestled with one of the biggest questions on the mind of any touring artist: should you suffer for your art? The pain and heartache that goes along with a working musician's lifestyle must serve as a means to some kind of cathartic end, McGrath argues — otherwise that torment served no purpose.
***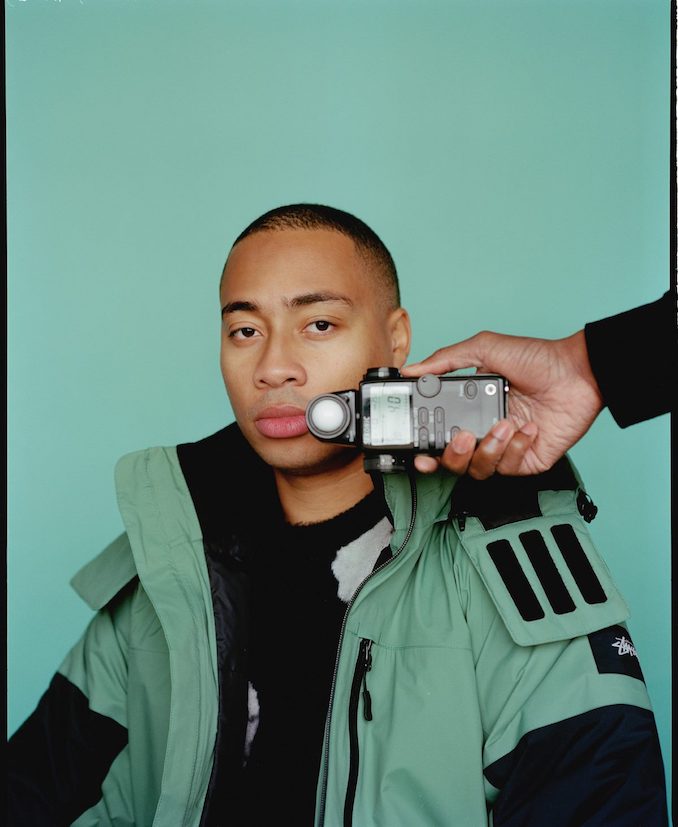 Cadence Weapon
Roland "Rollie" Pemberton AKA Cadence Weapon was born and raised in Edmonton, Alberta. His father was Teddy Pemberton a hip hop DJ on CJSR-FM and his grandfather was Rollie Miles, a CFL player for the Edmonton Eskimos. In 2009 Cadence Weapon was sworn in as Edmonton's Poet Laureate from July 1, 2009 – July 1st 2011 where he served as an ambassador of the literary arts. Here are his picks.
1) Grace Jones, "I'll Never Write My Memoirs"
Legendary influential performer Grace Jones offers a revealing account of her spectacular career and turbulent life, charting the development of a persona that has made her one of the world's most recognizable artists.
2) David Byrne, "How Music Works"
How Music Works* is David Byrne's incisive and enthusiastic look at the musical art form, from its very inceptions to the influences that shape it, whether acoustical, economic, social or technological.
3) Dan Hancox, "Inner City Pressure: The Story of Grime"
The year 2000. As Britain celebrates the new millennium, something is stirring in the crumbling council estates of inner-city London. Making beats on stolen software, spitting lyrics on tower block rooftops and beaming out signals from pirate-radio aerials, a group of teenagers raised on UK garage, American hip-hop and Jamaican reggae stumble upon a dazzling new genre.
4) Paul Beatty, "The Sellout"
A biting satire about a young man's isolated upbringing and the race trial that sends him to the Supreme Court, Paul Beatty's The Sellout showcases a comic genius at the top of his game. It challenges the sacred tenets of the United States Constitution, urban life, the civil rights movement, the father-son relationship, and the holy grail of racial equality—the black Chinese restaurant.
5) Zadie Smith, "Feel Free"
Dazzlingly insightful, explosively funny and ever-timely, Zadie Smith is back with a second unmissable collection of essays. From German Old Masters to the new masters of East Coast rap, from social networks opening lines of communication to national referenda closing doors, Feel Free reaches out in all directions and draws back a rich feast of ideas. Here pop culture, high culture, social change and political debate all get the Zadie Smith treatment: dissected with razor-sharp intellect, set brilliantly against the context of the utterly contemporary, and considered with a deep humanity and compassion.
6) Wiley, "Eskiboy"
Richard Kylea Cowie MBE, or Wiley, is one of the most innovative and influential musicians of today. Over the course of twenty years he has redefined British music: releasing ten top-twenty singles, selling over 4 million records, and helping to launch a new generation of stars. He started a movement in east London in the early 2000s that is now beginning to take over the world.
Eskiboy tells his story in full, for the first time, from childhood trauma to white-label releases, to lifetime achievement awards and beyond. In 96 short chapters, it covers the friendships and rivalries and the tragedies and triumphs of two decades in music, and explores the history and future of grime and the Eskimo Sound.
7) Anne T. Donahue, "Nobody Cares"
From the author of the popular newsletter That's What She Said, Nobody Cares is a frank, funny personal essay collection about work, failure, feminism, and the messy business of being alive in your twenties and thirties.
As she shares her hard-won insights from screwing up, growing up, and trying to find her own path, Anne T. Donahue's debut book offers all the honesty, laughs, and reassurance of a late-night phone call with your best friend. Whether she's giving a signature pep talk, railing against summer, or describing her own mental health struggles, Anne reminds us that failure is normal, saying no to things is liberating, and that we're all a bunch of beautiful disasters — and she wouldn't have it any other way.
Please check out some of our other reading lists and reviews here.