Our latest featured charitable organization is called Bootcamps for Change, an organization that provides nutrition/health resources to those living in youth shelters in Toronto. They began in June 2017 and have raised over $15,000 in monetary and in-kind donations for youth shelters in Toronto and Jays Care Foundation through fitness events. They have opened up a student chapter in Laurier University and are working with nutrition students to volunteer as nutrition community educators in their shelter partners' food bank, Yonge Street Mission.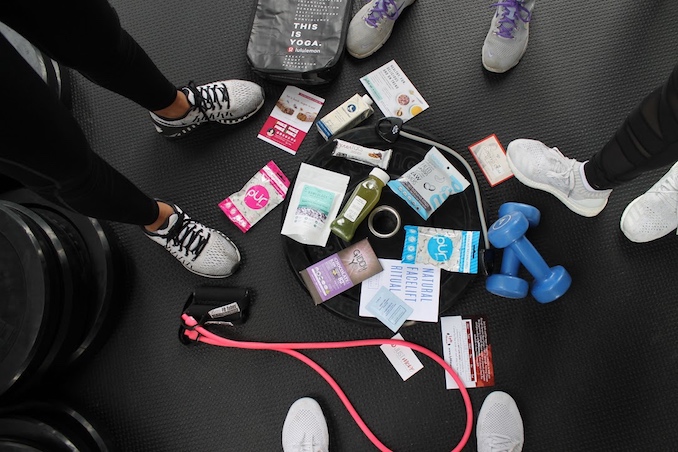 They are also currently commencing operations in Halifax with a plan to expand their in-shelter fitness programming across Canada.
How did this start?
The "Bootcamps For Change" platform started when our co-founders saw first hand the lack of nutrition/health resources available to those living in youth shelters in Toronto.
Access to exercise is largely impacted by the social determinants of health, which include the ability to afford sports programming, fitness classes, gym memberships and nutritious food. Physical activity has large importance for youth in poverty or the shelter system by improving mental health through teamwork, in addition to improving physical health and preventing disease. Encouraging physical activity on a consistent basis is essential to preventing cardiovascular disease, type 2 diabetes, as well as strengthening your bones and muscles. Physical health is intertwined with mental health, as those who experience less stress get sick less often, and in turn, are more productive at work and take less sick days to avoid financial difficulty and continuing to fall to the cycle of poverty.
When did it start?
September 2017​​​​​​
What made you want to get involved?
Katie Heggtveit: Nutrition & Fitness programs saved my life when I was 13. After volunteering in youth shelters for years, I wanted to remove financial barriers to access these important services while also creating a platform for community awareness and collaboration.
Kam Kuzminski: I was a teacher for 10 years, working with marginalized youth for all 10, and then pursued my Masters in Educational Psychology. The youth of this generation need more help than ever before. Katie and I truly believe in the positive impact of physical health, education around mental health coping strategies, and building resilience, and how awareness around these pillars has the potential to break barriers these youth face and help them get on their feet.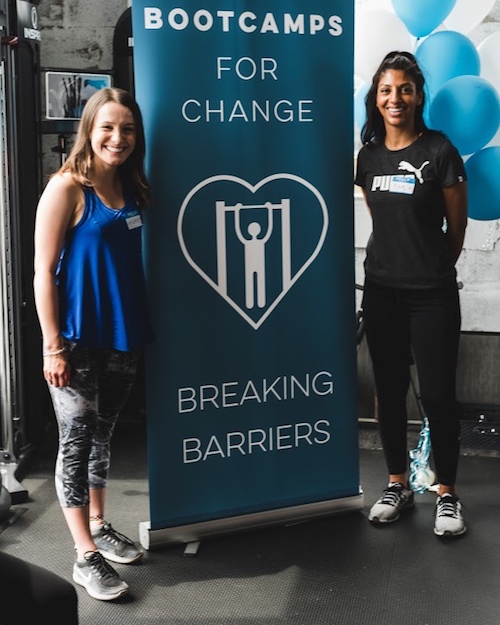 What was the situation like when you started?
The shelters lost their funding for in-house fitness programs or never had offered them, so the Bootcamps For Change team have taken responsibility to run these amazing programs ourselves.
How has it changed since?
Youth are more positive and self confident from our encouraging programs. This new found confidence can be translated to other areas of their lives including employment. They are also feeling empowered by us switching the teacher/student roles: asking them to teach us something at the end of the workout class. This has improved not only their physica health, but their mental health.
What more needs to be done?
Awareness of the barriers youth face, advocacy from our team members, and the financial help of corporate sponsors
What are you currently working on?
Scholarship that we fund in order for youth to become trained as personal fitness instructors, in which we will then bring them back into our organization as paid employees.
How can our readers help?
-attend our events
-spread awareness of
-in-kind donations
-financial sponsorships
For more information on how to get involved with our in-shelter programming, readers can contact Katie Heggtveit and Kam Kuzminski personally:
Katie Heggtveit: +647-244-0097
Kam Kuzminski: +306-501-1510
Instagram: @bootcampsforchange
What organizations do you work with?
We serve Horizons for Youth, Eva's Initiatives & Yonge Street Mission shelters in Toronto, as well as run a Laurier University club.