The four-time Grammy Award-nominated band Goo Goo Dolls have released their latest album Chaos in Bloom on August 12th following their show at Budweiser Stage in Toronto on August 8th. The band, formed in Buffalo, NY in 1986, is comprised of John Rzeznik and Robby Takac.
The new album's first single "Yeah, I Like You" was released on July 1, 2022 with the second single, "You Are the Answer", released on July 29, 2022.
At the Budweiser stage in Toronto, the band met a sold out show of raucous fans who were there to support the group by singing along with their newest songs as well as their hits from the late 90s which included "Slide", "Name" and "Iris", a song that reached even higher fame by its inclusion in the Nicolas Cage and Meg Ryan romantic fantasy movie "City of Angels".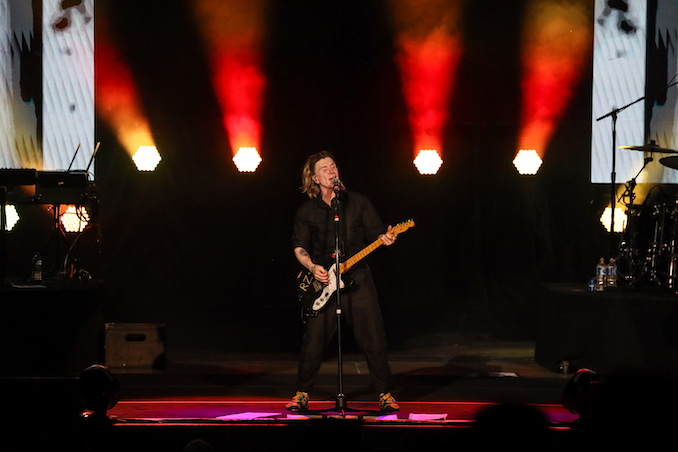 With melodic and empowering songs, the 13th studio album by the band gives fans of the Goo Goo Dolls new songs to entertain them after a live show hiatus due to COVID-19 when the band recorded the album in Woodstock, NY. The current tour was the first time fans were able to hear the new songs live.
The album is available to purchase online as well as through streaming services.