Waddle Dee came in as a transfer from a hoarding situation in Quebec. Through no fault of his own, he does not understand why he is in a new environment and is having difficulty adjusting to all the new sounds and noises. When he sees you playing with one of his toys, he will start to interact with you. Waddle Dee is asking his new parent to be patient with him and to show him that the world is not such a scary place after all. He does have lots of love to give, just needs a little help to bring him out of his shell. Are you that person?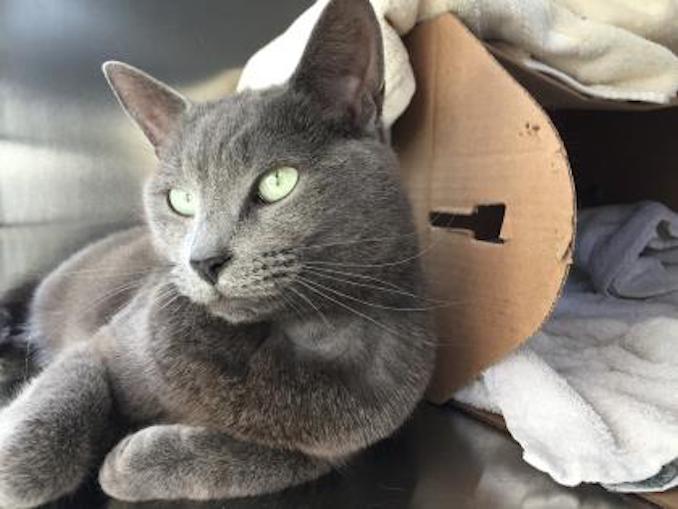 Waddle Dee
Age: 7 years 11 months
Sex: Male
Size: Medium
Colour: Silver
Spayed/Neutered: Yes
In order to ensure a smooth and successful adoption, please remember to check all the basic requirements for adopting before coming in to the shelter.
About this column:
Each week we feature animals available for adoption from local shelters in the Toronto area with the hopes that our readers will assist in finding good homes for them. If you, or someone you know, has the resources to take care of one of these animals, please do get in touch with the appropriate shelter via the links provided.