"It's the Street I've been waiting to walk down my entire life…."
Those words from Juno award winning singer/songwriter Sean Jones AKA Sav Blvd directly express the passion behind his new project.
Born in Etobicoke Ontario, Sean Jones rose to fame as part of the Juno award winning R&B group In Essence. When the group disbanded, Sean, a blossoming song writer and composer, decided to set his sights on a solo career.
"Being a part of such an amazing group was unbelievable! We had a lot of fun and were quite successful. Yet there was always a part of me that had song ideas that didn't quite fit what we were going after. Although it was scary, when the group broke up I decided to try my luck as a solo artist."
In the last 3 years Sean has created quite the name for himself. First by releasing "Waiting For Midnight" , a beautiful collection of soulful originals and covers produced by Grammy award winning singer/songwriter Ben Mink. And also with his hit summer residency at the legendary Casa Loma where thousands come out to see him and his 8 piece band "The Righteous Echo" perform. Yet even with all this success Sean felt that there was more of his soul that still needed to be satisfied. Enter Sav Blvd.
"As a young kid I recall listening to my parents playing classics like Otis Redding, Al Green, and Sam Cooke. Love those records to this day. But I was equally intrigued by pop acts like Michael Jackson. R&B acts like Levert and Boyz To Men. And reggae sounds from Bob Marley and Gregory Issac's."
The new album will touch on all those influences. From the sexy reggae tinged lead single "All Over Your Body" , the quiet storm-esqe "Putting In Work" which takes you back to those 90's R&B slow jams, to the pop laced sexually suggestive song "Got Me Ready", Sav Blvd has created a body of work that truly takes you on a fantastic journey of melodies,, rhythms, baselines, and harmonies that will leave you dancing and singing along for days on end.
"I'm really excited about this new record and can't wait to share it with the world."
The album is due out fall 2018.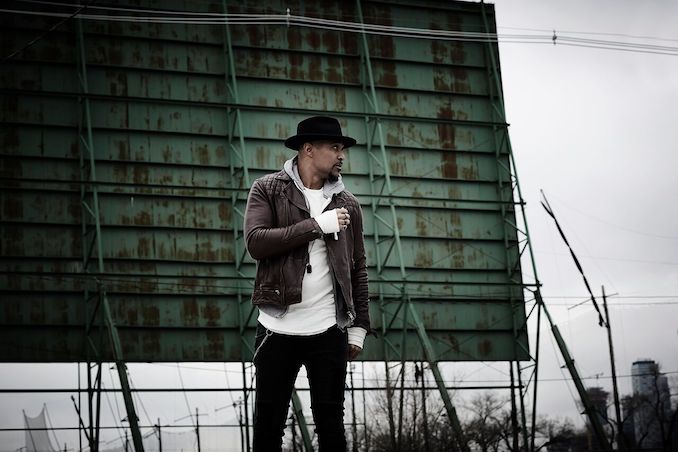 Name:
Sav Blvd AKA Sean Jones
Founded:
2017
# of Albums:
0
Latest Release:
Debut Album due in fall 2018
Latest Single:
Stole
Favourite Restaurant:
Salt Lick Smokehouse
Favourite band as teenager:
Prince
Favourite band now:
Bruno Mars
Guilty Pleasure Song:
George Michael – Faith
Live Show Ritual:
Salt water gargle
Favourite local artist:
Tanika Charles
Sneaky Dees nachos, pasta from Terroni or a superfood salad from Fresh?
Terroni
Queen or College St?
Queen
Trinity Bellwoods or Highpark, Riverdale or Kew Gardens?
Trinity Bellwoods
EP or LP?
LP
Early bird or night owl?
Early Bird
Road or studio?
Road
Swiss Chalet or Roti?
Too easy! Roti all day!