Do you know what 3D printing is? Ever seen it done? Do you know what it means to make a three-dimensional print file and then have it come to life as a solid object you can hold in your hand? Well, for one thing it means product designers can skip the messy molding and gluing phase when prototyping new innovations in everyday items like toothbrushes, running shoe arch supports, and the pistol grips for garden hose spray nozzles. Common things you'd never think of are now being designed and printed by geniuses at these high-tech shops, and Michael Gossack at MY3D Agency is no exception. Even as you read this, amazing things are happening at this custom print house situated at 5 Dickens St (Dundas and Logan).
Like What Exactly Is Being 3D Printed?
MY3D Agency does 'rapid prototyping' for corporate Canada and independent design shops all across the nation. Michael's machines are commonly called on to produce next generation garden gnomes, shaving razor handles and all manner of industrial design prototypes and residential décor items.  But lately Michael has ben doing a lot of people – more on that below. If you have an idea for something, and maybe some pictures or sketches, then this agency can be employed to make a 3D file and print your dream into reality.
Look at his 3D Printing Machine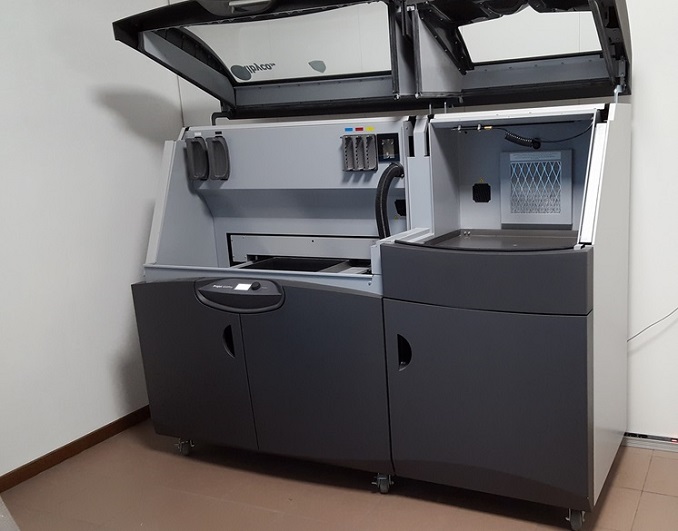 Michael Gossack at MY3D Agency is very proud of his technology, and being up-to-date and having state-of-the-art tools defines his business offering. He stands behind his decision to purchase one of the most advanced pieces of machinery on the market today, although he confesses it was the instant gratification element that led him toward this particular print solution.
Michael writes, "When researching a custom 3D printing business, I immediately gravitated to the 3D Systems Projet 660 full CMYK colour printer for the simple fact that a file could be created and then a physical piece could be made in a matter of hours." Michael realized that this is what many consumers are seeking; the entire 3D printing marketplace cries for quicker production and more nimble systems.
Michael writes, "My3D Agency was born in the summer of 2014 just after I purchased the Projet 660 which is an incredible machine that is very accurate, high resolution and uses eco-friendly, non-hazardous materials with zero liquid waste." He went on to detail how the full colour printer incorporates professional 4-channel CMYK full-colour 3D printing capability to produce stunningly beautiful, photorealistic full spectrum models. With 5x – 10x faster print speeds than all other technologies (which does NOT mean it is fast*), the shop can build large or multiple models at the same time in hours, and prides itself on having some of the best turn-around times in the industry.
Today the 3D printer is the next evolution of the product designer because essentially they have a magic sandbox that makes any-shape things with mathematical precision.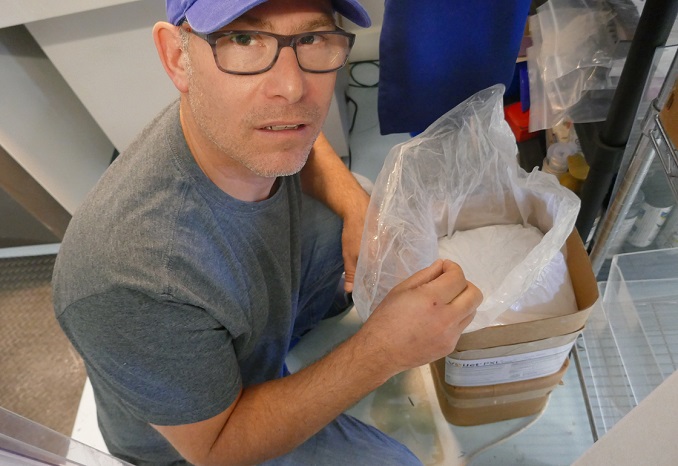 So what are these many 3D printed objects actually made of?
The primary material used to print 3D objects at My3D Agency is called 'sandstone', which is Gypsum (CaSO4.2H2O) by another name, and is as a mineral very similar to Anhydrite (CaSO4). This powder with many names is actually only one of many different consumables used in the 660, which has a print bed size of 10" x 15" x 8". Volume is significant here, as switching materials is complicated by the mass and expense of cleaning and refilling the print heads.
The Exigencies of 3D Printing Require Buying Expensive Gunk
Inside the printing machine, on the 'print bed', 3D printing happens in a process similar to 2D printing but in layers which combine to make a physical object. Where things get tricky is imaging the material that's being applied. Unlike old fashioned indigo ink, this new medium has mass. One of the many challenges Michael has educating consumers, is explaining the nature of these 'consumables', and why a decent sized 3D print from the 660 cannot cost $50.
Michael writes, "The powder itself comes in a 14KG box and that costs just under $2,000 bucks, and you need about three boxes of powder to be in the machine in order to fill the print bed. There are five Hewlett Packard print heads that operate like traditional heads in that they travel east west on the axis and print into the powder along with clear binder which holds the print to form. Remember, 3D printing is a form of additive manufacturing where objects are printed layer after layer, and thousands of layers are required to create even a simple soap dish. Now aside from the powder, and binder in the heads, there is also ink. Black, cyan, magenta and yellow all combine in here to create the wonderful CMYK colours during the print. These consumables are expensive as many of them are proprietary to 3D Systems, which means the supplier can charge higher than normal replacement fees."
Consumers Get Confused about 3D Print Times
Although more and more people are experiencing 3D printing, and less and less people need the basics explained to them, Michael writes, "for whatever reason many new customers just assume that 3D prints can be whipped up like an omelet. Maybe someday it will be like that, but today it takes time and there really is no such thing as a fast 3D printer." Michael laments that was what he was seeking when he bought the printer.  He too wanted that mythical speed and a Star Trek Replicator like efficiency, but now more aware of the realities he writes, "…plastic printers can print at a decent speed, but the Projet 660 which is known for its precision, is definitely on the slower side. At a print speed of 1.1 inches per hour, an average 6 inch (15cm) print takes approximately 3 hours to print. The time to print does not increase linearly with the number of models you print at a single time, so it usually makes sense to print multiple models at once."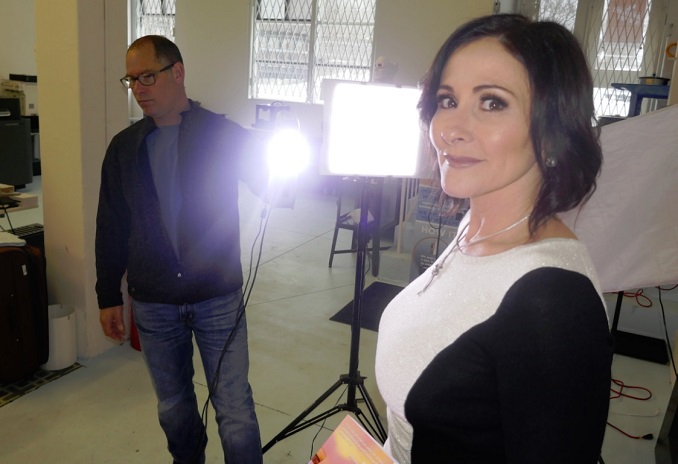 My3D Agency Markets its 3D Printing Services using Influencers
Michael Gossack of My3D Agency does 3D printing in Toronto and invites curious influencers to come by the shop and get themselves printed as 6-inch figurines. He markets his wares over local artists' Facebook, Instagram and Twitter channels, and in this respect he's consistently spreading the word about his sophisticated 3D Selfie service and Superhero prototyping packages. In this simple program any people who are deemed influential in their business niches can get a free or seriously discounted selfie statue in exchange for simply talking about it online.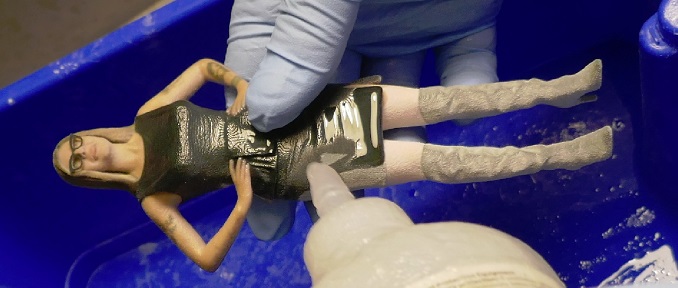 You can read about Raymi Toronto getting 3D Printed at MY3D Agency, and see her iconic print.  The image below is of Sean Ward, a Canadian comic book artist and YouTube celebrity.  This author was present at the 'boxing' of his 3D printed figurine. MY3D had a great run at FanExpo 2016 and will be working in association with YouTube sensation Sean Ward from the Sean Ward Show.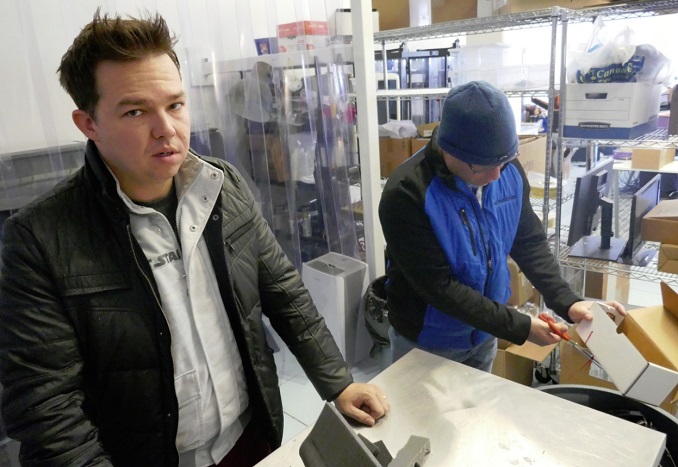 "My3D Agency has had some pretty incredible jobs over the last few years, and have worked with some very innovative and extremely talented people. With that said, we are always looking for new clients who would have the need to generate digital assets or would simple like to create a personal piece of art better known as a 3D Selfie. MY3D will be printing 6 inch models for the Campbell's Souper You campaign.  We've printed many local artists including Nicholas Crombach, and welcome the opportunity to collaborate with more. NHL players Brett Connolly and Christian Thomas have been scanned and 3D printed by MY3D along with Toronto Marlies alternate captain Rich Clune.
3D printing is ideal for anyone who wants to have a full colour 3D print of themselves, architects, consumer product design and development, education, medical models, stop-motion animation, professional model shops, fine art projects and more.