Name: Taylor Johnson aka The Hope State
Founded: That's a tough question. I played a few shows as The Hope State about six years ago but put it on the shelf to concentrate on writing music for other people. I would say I have only made it my priority over the last two years.
# of Albums: One due for release in the new year.
Latest Release: Burn or Bloom. Debut album due out in early 2018.
Latest Video
I just released a live video for a song called "James Dean" filmed this past summer. But an official video for the song Skeletons is next on the horizon in the new year.
Bio
Taylor Johnson spent his for formative years in the prairies of Saskatchewan, Canada where he cut his teeth writing songs and performing in various indie rock bands. At the age of 18 he relocated to Los Angeles where he studied music business and began writing songs professionally for pop, country, hip hop and rock artists which topped the charts in territories
around the world. Although always thankful to be continuously working in the music industry, Taylor felt a large part of his artistic freedom and general happiness were being compromised working as a ghost writer. A longing for writing more personal, meaningful songs and performing said songs was ever present. With that, Taylor began writing and performing as
The Hope State. Now living in Toronto, Canada, Taylor is set to release his debut album "Burn or Bloom", an introspective and intensely honest look at regret, depression, addiction, love and loss.
Latest Single?
Technically the "James Dean" live video. Soon to be "Skeletons", which will be the first single off of the new record.
Favourite Restaurant?
I'm very much a food person so I would be hard pressed to choose. I am also a bad person so I don't want them to get any busier than they already are. So I'll just say anywhere with either a great burger or tartare.
Favourite band as teenager?
My musical taste changed so frequently but for most of my early life Nirvana was the top closely followed by sigur ros
Favourite band now?
It changes week to week, but today it's either The National or Dan Mangan.
Guilty Pleasure Song?
Viva forever by the Spice Girls. But I feel no guilt
towards it. In fact I just started playing it live.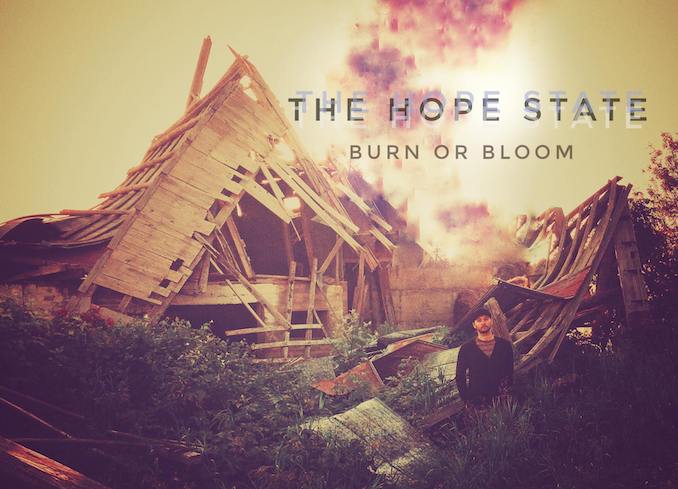 Live Show Ritual?
Trying not to have a panic attack, mostly.
Favourite local artist?
It's always been Andy Shauf, from when we both lived in Saskatchewan to now that we both live in Toronto.
Sneaky Dees nachos, pasta from Terroni or a superfood salad from Fresh?
Either way, Sneaky Dees without question.
Queen or College St?
Probably Queen, I seem to spend most of my time on that street.
Trinity Bellwoods or Highpark?
Easily Highpark. Way easier to forget you're in a city, which I need quite
often.
EP or LP?
My gut says LP as it's what I grew up on and always found most special. But I'm leaning towards EP's as of late. There is less room to hide songs that shouldn't be recorded, resulting in (generally) higher quality songs on EP's.
Early bird or night owl?
Due to severe insomnia I've always been a night person.
Road or studio?
I've had some amazing times in studios writing and recording for other
artists over the years, but the road, hands down. Even though it can be very
lonely at times, It's truly where I'm the happiest.
Swiss Chalet or Roti?
Pho? Is that allowed?
***
The Hope State currently has a residency at The Cameron House in Toronto. There are only a few dates left to catch his show, including December 13th and 20th.