Oksana Berda is a Toronto-based artist with mixed media on paper. She holds a Master of Arts from the University of New Brunswick in Creative Writing, which informs the narrative quality of her work. Berda is an avid hiker and gets her inspiration from trips to various parks surround Toronto and spending time near water.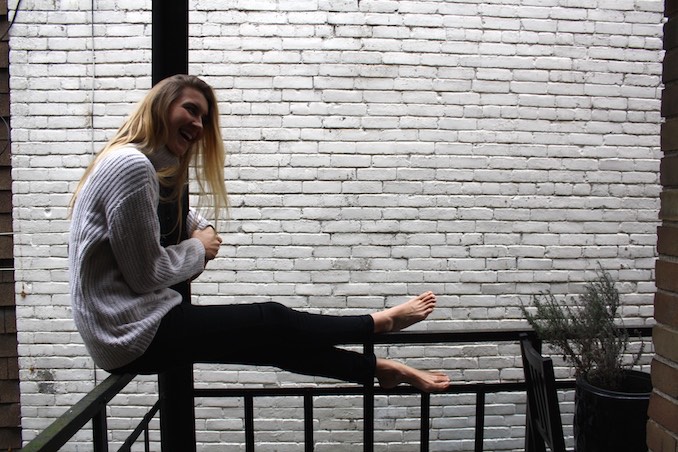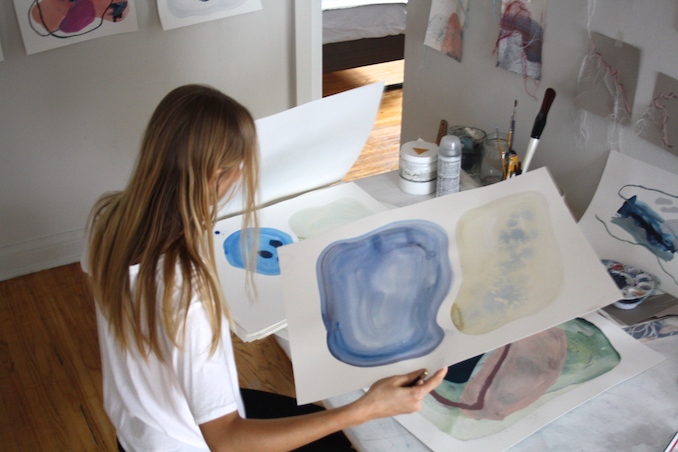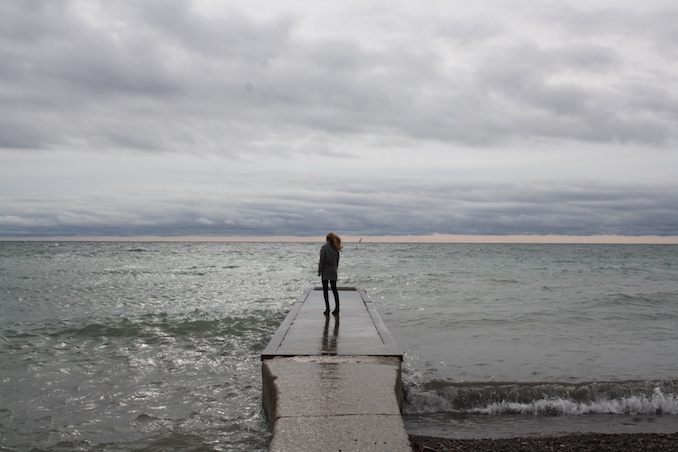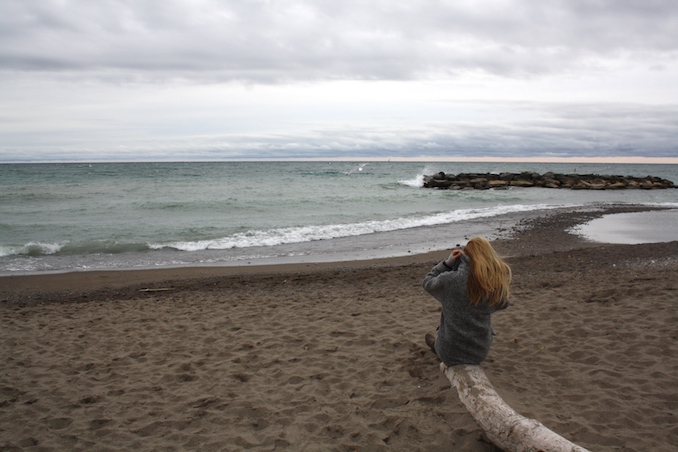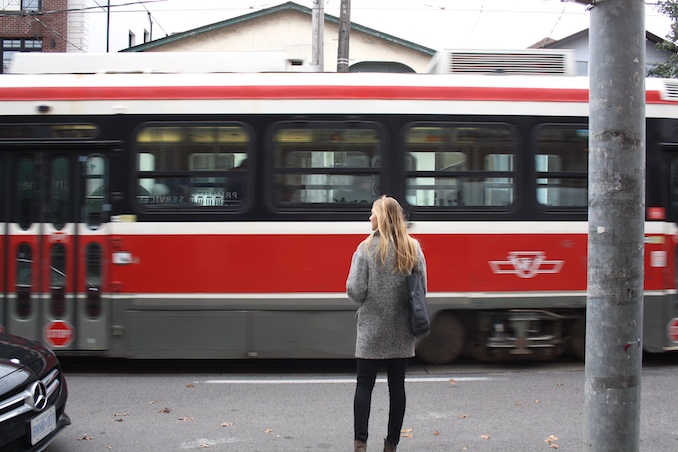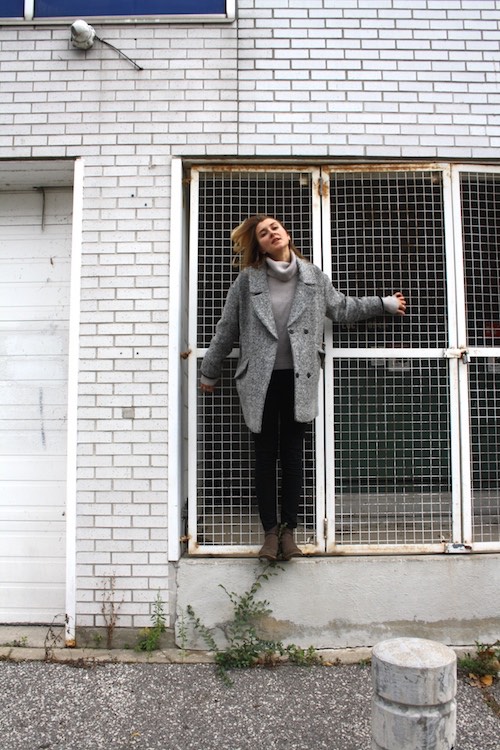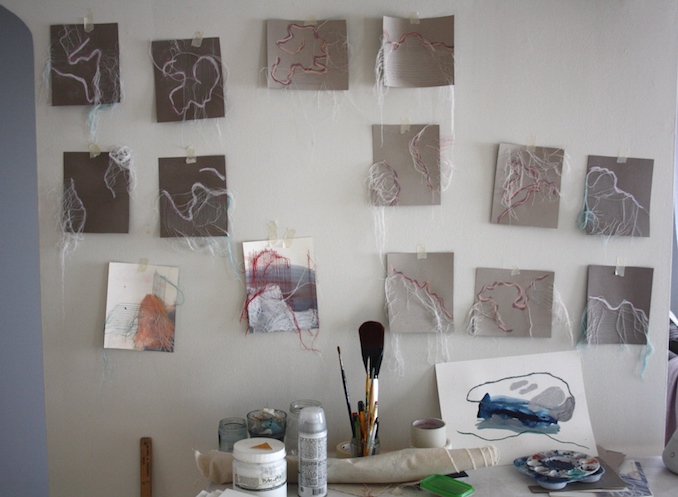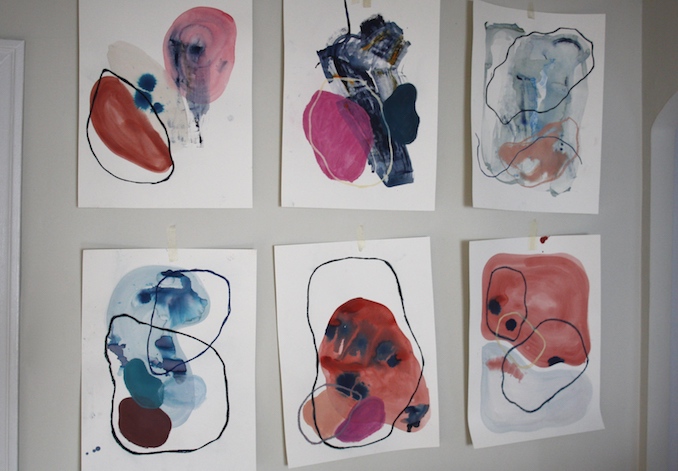 What hood are you in?
Beaches
What do you do?
I am a mixed media artist, currently working on paper. In my work I explore the relationship between the elements found on the shorelines of Lake Ontario: water, rock, sand, wood. I deconstruct these landscapes in paintings of various sizes. My focus for the last few months was a project called Shorelines (select pieces can be seen on my website oksanaberda.com/shop). It's a continuous series of 8.5×11″ mixed media paintings exploring the Toronto Beaches. They're very spontaneous and in-the-moment and encapsulate my practice.
What are you currently working on?
I am working on some larger pieces for projects and shows in 2018. They're braver and bolder explorations of my subject matter. I took a trip to Bruce Peninsula in October which made an impression on me, so that's a big influence in the work I'm producing right now. I try to work on the Shorelines series all the time, because of their size I can start and finish the pieces outside which keeps me connected to my muse.
Where can we find your work?
Before the year is out you can see and shop two of my pieces at the Black Cat Gallery (2186 Dundas St. West) as a part of their big group Holiday Show. There will be 3 opening nights November 30th, December 1st and 7th from 7pm-10:30pm. I would definitely encourage everyone to stop by! I will also have 10 of my larger pieces on display at the Pape/Danforth Library for the month of December. The works will go up on the 1st and you can view them all month long. I will be doing a giveaway of one of the original pieces from the Shorelines series in collaboration with the Toronto Public Library, so if you're interested follow along on instagram for details @oksana.berda and @torontolibrary. And if you want to stay in touch for and get updates as well as see where my work is going to be next do subscribe to my mailing list on my website oksanaberda.com.