Ah, the art of homemade pasta. The graceful maneuvering of a seamless balance of eggs, oil, and flour that require the careful kneading touch of their caregiver. Some will say it's just theory, others will insist on the science of it all. Yet the satisfaction of a perfectly molded plate of fresh pasta will always have a certain comfort to it. Lucky for us, Toronto's ever expanding restaurant culture has made it possible to enjoy these comfortably warm, delectable dishes anytime we please. But the genuinely transporting experience has only been achieved a handful of times.
Picture yourself strolling onto an unmarked strada in downtown Rome to find a predominantly Italian speaking gem with a fabulous menu.
Tavola per due? Si, grazie!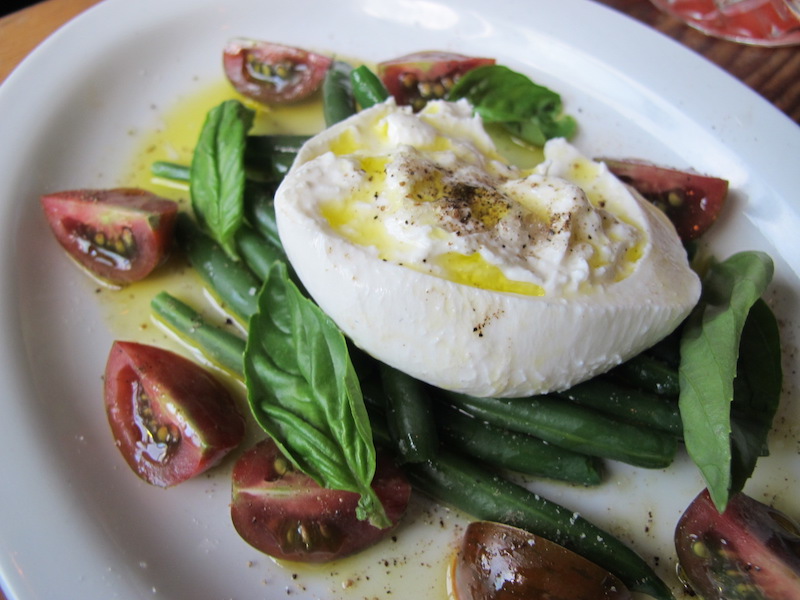 Enter Hillcrest's highly anticipated Annabelle Pasta Bar, found directly off the strada otherwise known as Davenport road. 909 to be exact. Open to the public on September 13, 2017, the family style staff welcomes you with a uniform smile that sincerely says, 'we can't wait to feed you'. For what's supposed to be a tiny place, the spacious environment induces a homey feeling making every table a perfectly cozy spot to spend an hour or three of your evening.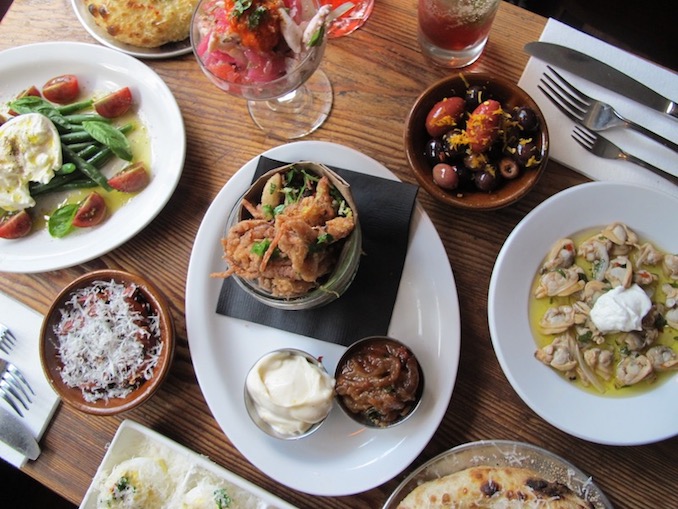 Their mantra is to make your evaluation of their menu an easy one. Three pastas. Made fresh. Daily. Ten bucks a pop. Nope, not a typo.
Perhaps of interest to note that once you go north of Bloor, prices drop significantly. But prices here haven't dropped because the cost of food is lower, there's a bigger picture to why they can afford to take care of us with such high quality food. I can hear you presuming that the portions are small (hardly the case) but let's touch upon the progressive business model of this intimate dining experience before we jump to conclusions. You see the primary tipping model in the hospitality industry provides a constructive tipping structure for the front-runners of businesses, which are, most always, the servers. At Annabelle, the staff proudly and passionately presents its commitment to an equal and communal tip sharing economy. Simply put, the work is collective, the cooking collaborative – everyone wins! This is why you will always get a consistently excellent experience. No competition, no unpredictability, just straight up good food with great service.
Once you read the physical menu, you'll be tempted to skip pasta and fill up on the small plates and bar snacks. Insider tip: do not forget about the pasta!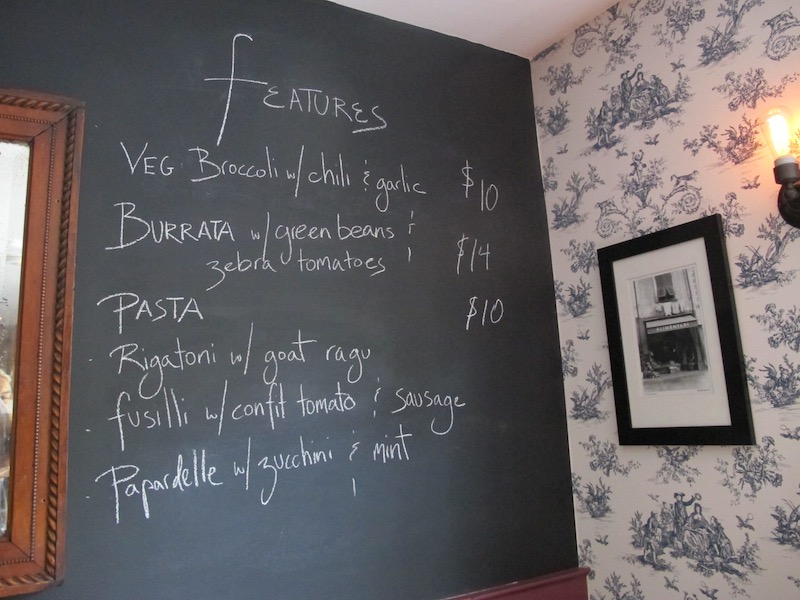 But do try the buttery sous vied polipo crudo, perfectly fried polipo fritto, seasonal surprise veg burrata, truffled duck egg, and the unforgettable in-house pickled clams. Pickled clams? Yes. In-house. One for the books.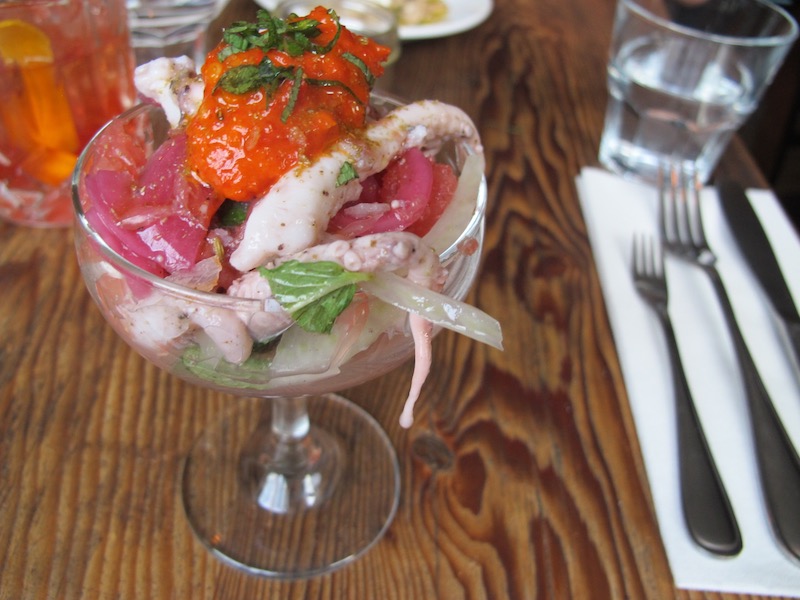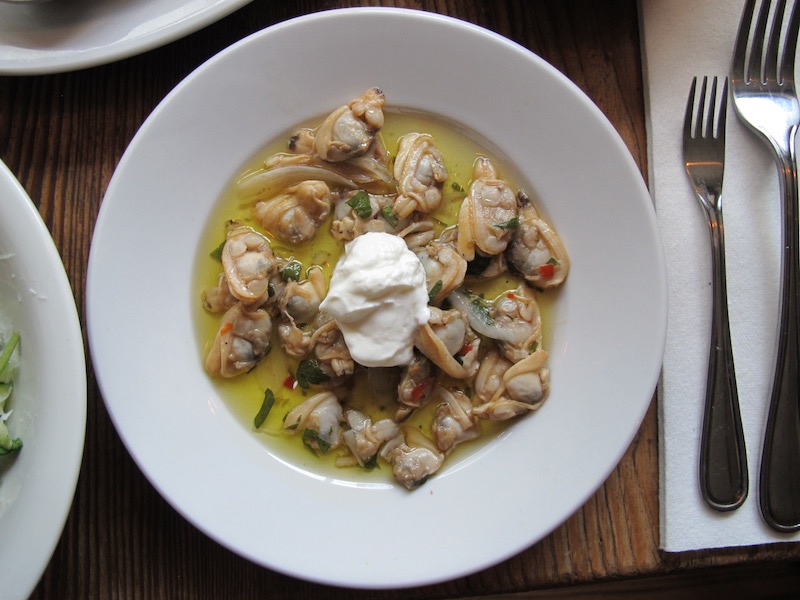 From the chefs and creators of Leslieville landmark, Lil Bacci, comes a joint effort of creativity, design, and excellent taste to bring you a new menu every single day. The dishes transform daily when head chef Brandyn Koester and owner Mark Bacci sit down for taste tests to create the perfect final product. For a place so small, it's nice to see a dance of hard work and originality surrounding the final menu.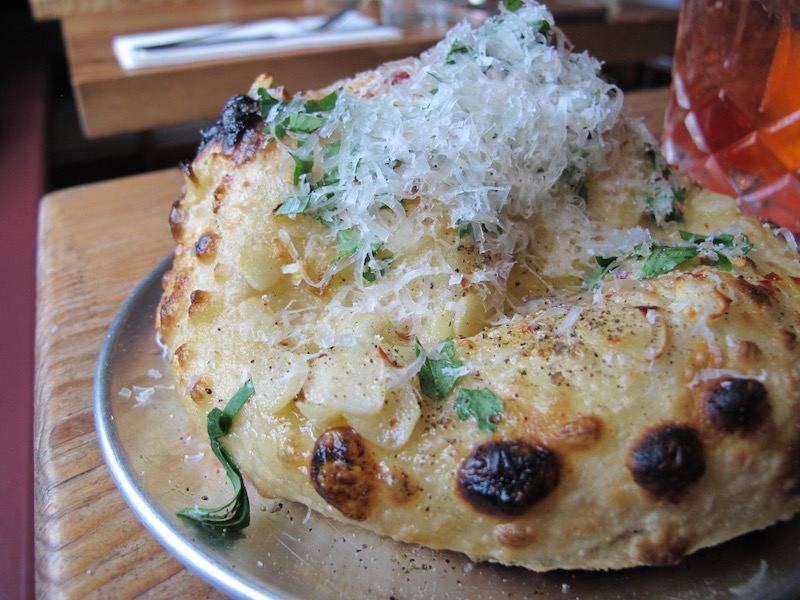 Don't forget to indulge in the home-made bread selection to "mop up all the sauces" – words directly from the staff. It truly takes a lot to train restaurant staff to be as passionate as the people making the food, but here they have that passion in spades.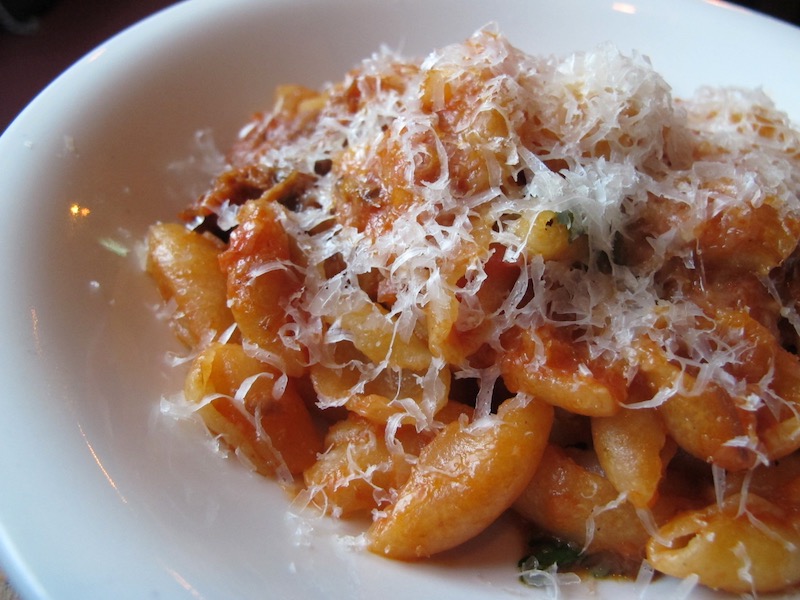 Annabelle Pasta Bar does not offer dessert on their menu but Bob's next door (a sister café) has all the espresso and cakes your heart desires.
Follow @annabelleresto to see the features of the day and be sure to visit this sweet spot next time you're craving that authentic Italian experience.