Well into its sophomore year, the porn theatre jokes revolving around Basecamp Climbing are still going strong but the gym itself is no joke at all. The steady stream of clientele, from early risers at 6am to wee little ones in summer camps to the jammed-packed after work crowd, are a clear indication that Basecamp Climbing is exactly what this neighbourhood needed.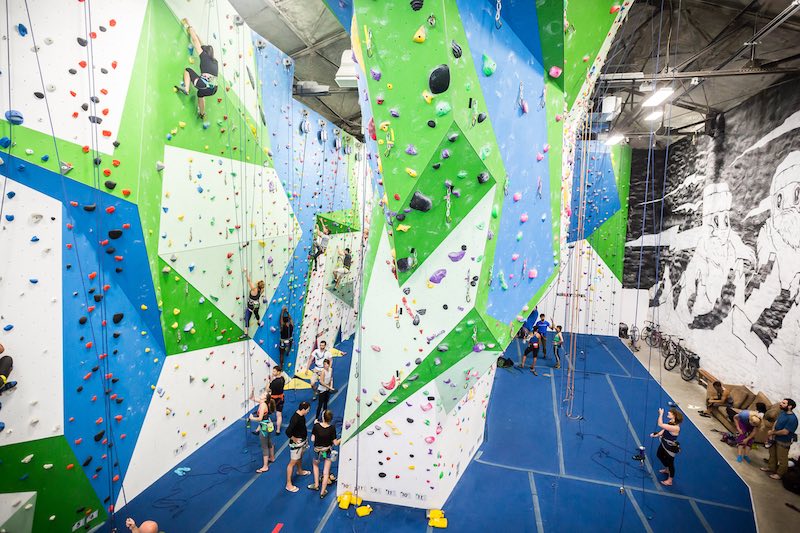 I recently met with owner Matt Languay at the Bloor and Manning gym to talk shop. Languay knows a thing or two about climbing, "I've been climbing for about 10 years and really started to get into it when I was travelling through Southeast Asia. After my trip I began climbing and working at different gyms through Ontario, and eventually was hired with a company that built rock climbing walls." From there, he decided to open up his own gym and as of February 2016, Basecamp Climbing was born.
The vibe at Basecamp is different from other climbing gyms. It's fun-loving, vibrant and the staff are always laughing (probably from all those jokes flying around). Basecamp is also the tallest, with walls nearly 40' high, and most central in the city. "We are the only gym that is easily accessible by subway, although a large majority of our climbers tend to walk or cycle," says Languay.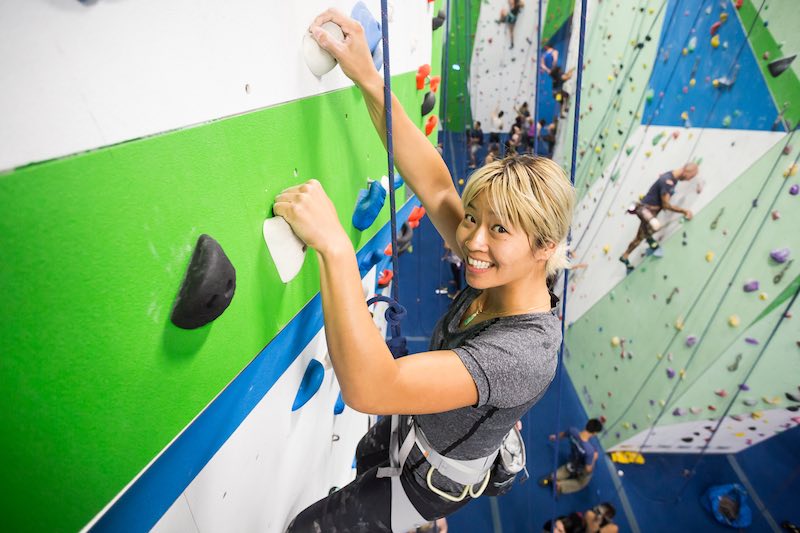 And so we took a tour around the massive gym. There are 115 colourful routes begging for my attention. There is an overhang wall, which appeared to be the least busy; a corridor that consists of slab and flat wall climbing. There are corner climbs and "the prow" that is for tough lead climbing. There are five auto-belay devices with three routes per device. There's a mezzanine upstairs with a system board full of free range holds to practice on.
Newbies and more advanced climbers alike, will find there's something for everyone at Basecamp. I'll loop myself into that beginner/intermediate category and say there's more than plenty to get my heart going, my arms pumped and my brain racking. And don't even get me started on what a hard time I had letting go of the wall on the auto-belay system. The first 0.5 seconds before the device catches is terrifying! I will say that in the evenings the place is busy…like super busy so be prepared to rub elbows with your neighbours.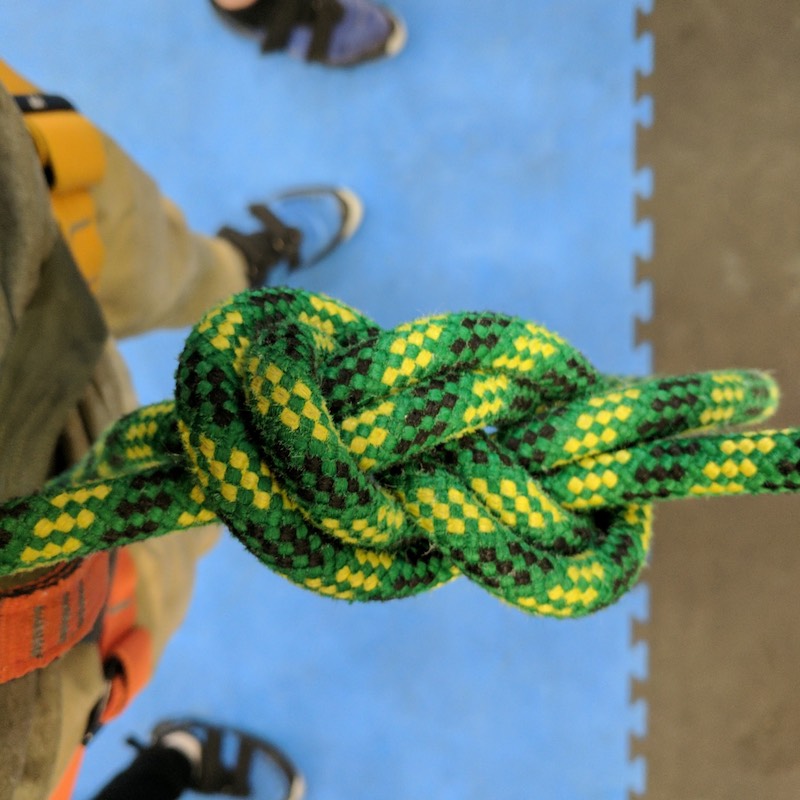 There are not only adult classes but many camps and recreational classes for kids. First time climbers should come with comfortable clothing that they can move around in, it's not a fast paced adrenaline pumping sport so sweating and straining isn't really a concern. Beginners should also know that Basecamp has a huge variety of routes in all different difficulty levels, ranging from climbs that are set to be as easy as a ladder, all the way to some of the hardest climbs you can imagine.
For new comers, I recommend the Intro Lesson + Day Pass + Rentals + 2 Week Membership for only $60. It's the best value since the same package without the 2 week membership runs for $45. Languay is sure you'll make good use out of that 2 week pass anyway. And when all is said and done, be sure to hop over to Black Rock Coffee. It's the neighbouring coffee shop and bar that has a large window overlooking Basecamp. Fuel up before a climb with a coffee or recharge after a climb with a delicious sandwich and one of their anti-oxidant anti-inflammatory healthy tumeric lattes. Oh and they serve beer 🙂
For more about classes, prices, hours and anything else you need to know, visit their website here.