The weather has definitely been warming up in Toronto and it was enough for one big duck to make a surprise appearance today at Nathan Phillips Square!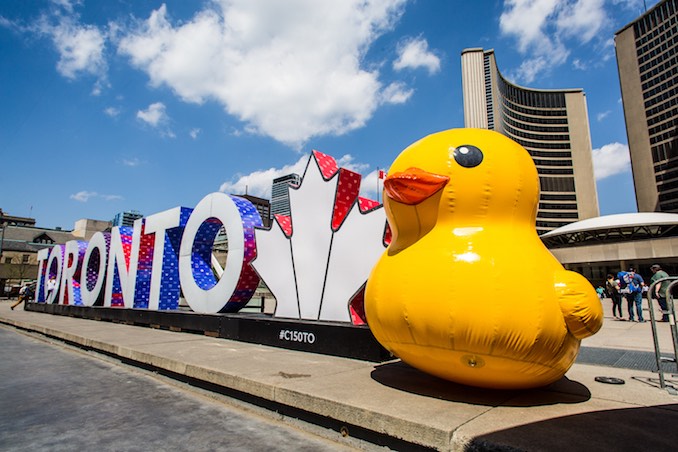 Lucky the Ducky is stationed today next to the Toronto sign for a few lucky visitors and locals to grab a rare (and cute) photo opportunity during the lunch hours (11:30 am – 1:30 pm) today (May 18th, 2017).
Why on earth do we have a big duck in the city right now? This sweet 10 ft clone is here to get us all excited for the actual World's Largest Rubber Duck that's coming to visit the city this summer during Canada Day long weekend at the Redpath Waterfront Festival (July 1st-3rd). By the way, THAT one is 61 feet tall, 89 feet long and weighs in at 30,000 pounds!
The big adorable "rubber" duckies are part of the Ontario 150 Tour presented by Redpath Sugar and will be making 5 other ports across the province. More details can be found at on150tour.com 
We can't wait!