You have to love a patio, you really do. One of the saddest things about winter in this great city is that, for the most part, the patios disappear. Not at Bar Reyna, though! Here they wear their patio with a regal warmth and pride! Roof covering, heaters and strings of twinkling lights make this place a great place to be, especially during icy months, when patio season seems so far away!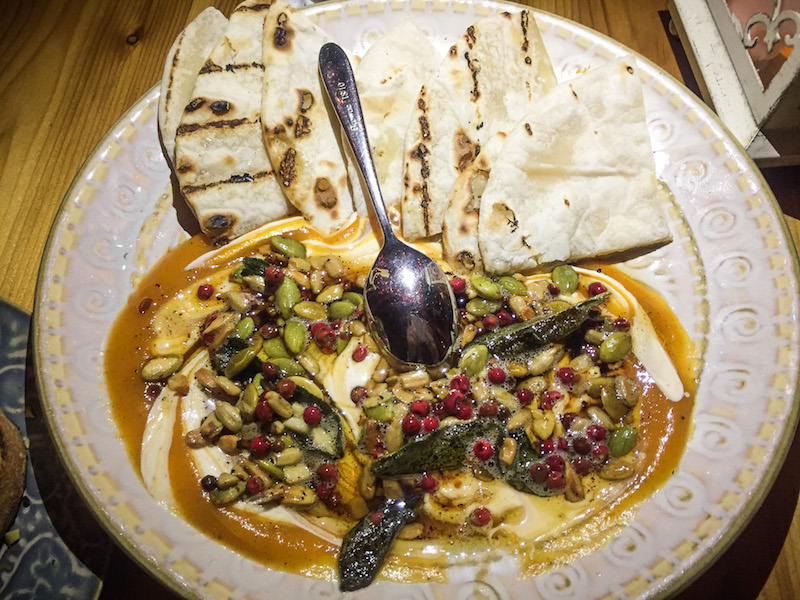 Bar Reyna serves up delicious Mediterranean food, perfect for sharing, as well some pretty great cocktails. There are all kinds of mid-week deals that are certainly worth checking out too, including a $7 Wednesday menu.
Starting off with a Stolen Kiss and a Prince of Thyme (two excellently named and excellently mixed cocktails) we whet our appetites with some delicious oysters.
Our first round of sharable goods included deep fried olives and Brussel sprouts and halloumi on toast. These were tasty indeed, but as I sipped my Stolen Kiss, my heart was stolen by the spiced pumpkin labneh. Served with warm house made pita bread, and with a topping of pomegranate molasses, I was plotting up ways to distract my friend as I got in a few extra spoonfuls than her.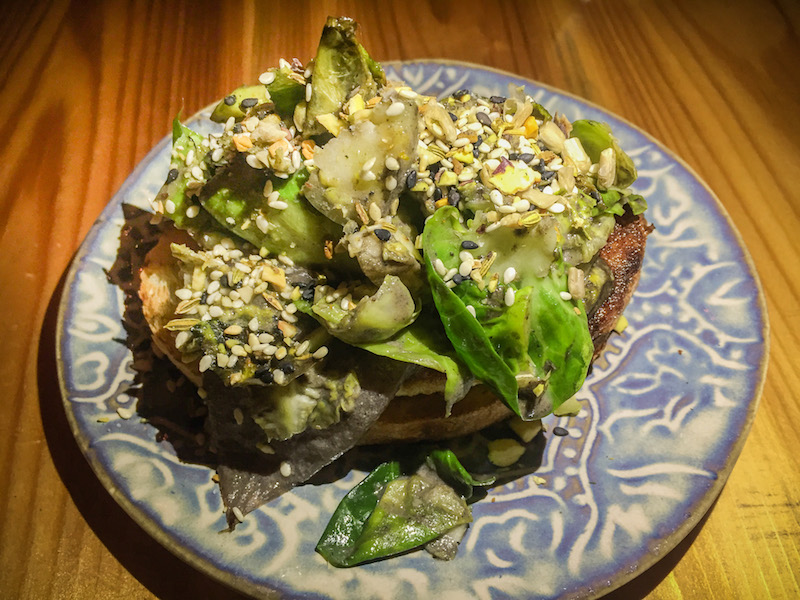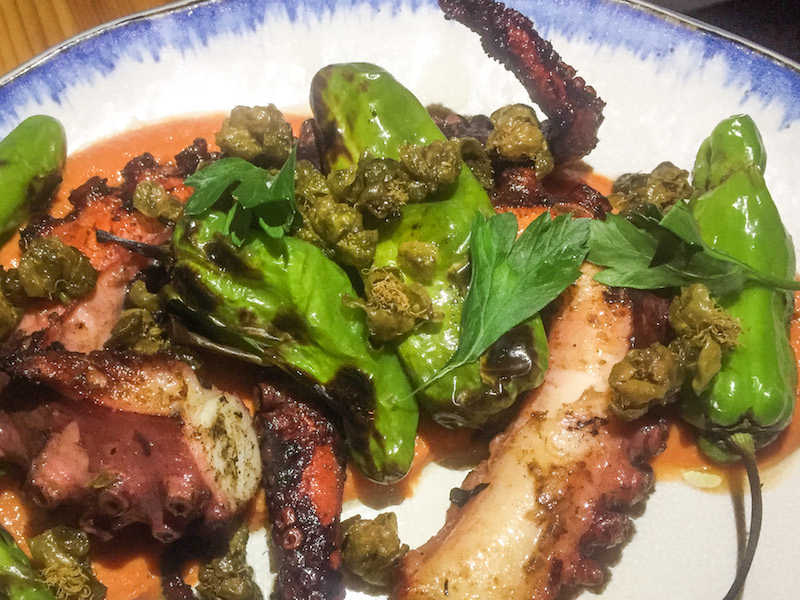 As we moved into the evening, I enjoyed the exotic flavours of the Mezcal smokeshow, a Mezcal based cocktail with Cointreau and citrus. My drink was washed down with two hearty shared dishes, the signature Reyna salad and the chargrilled octopus, which were actually an excellent pairing. The octopus in particular was an absolute treat and not in the slightest bit rubbery, which is always a relief! While delicious, these dishes are also pretty healthy, which is great following a winter of over indulgence.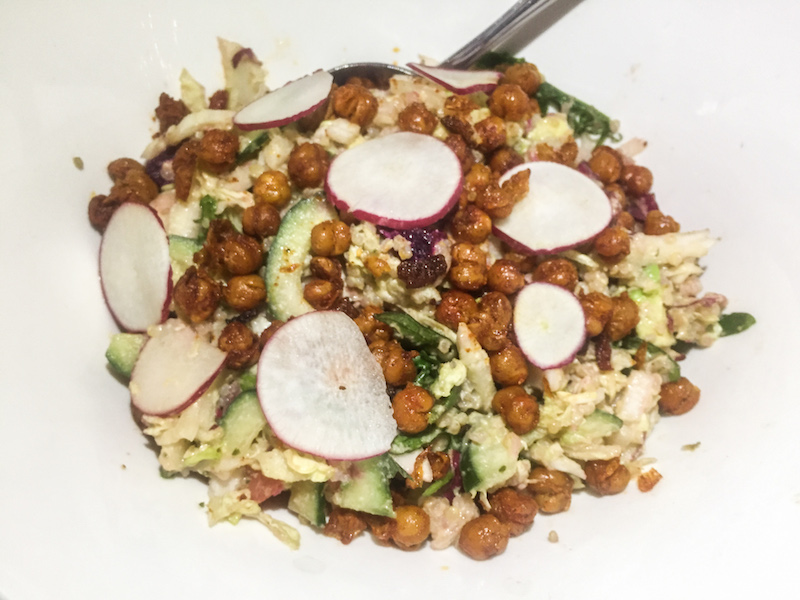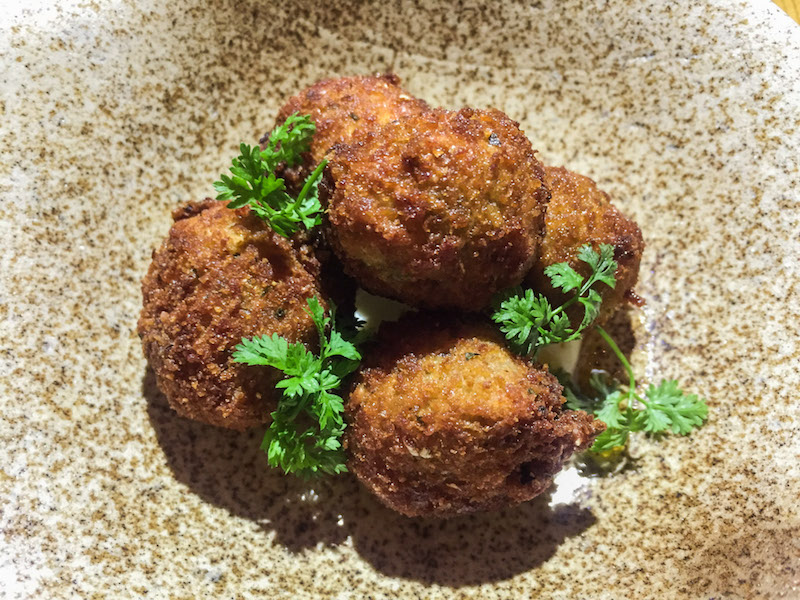 Speaking of indulgence…I almost didn't order dessert as I was already comfortably full, but in the end my friend and I slipt the salted caramel puffs…and…oh…my….god…they were incredible. I was back fighting her spoon away as I grappled for one extra mouthful. Salted caramel is great at the best of times, but in a light pastry with vanilla ice cream, it is a real winner. Yum, yum and yum again!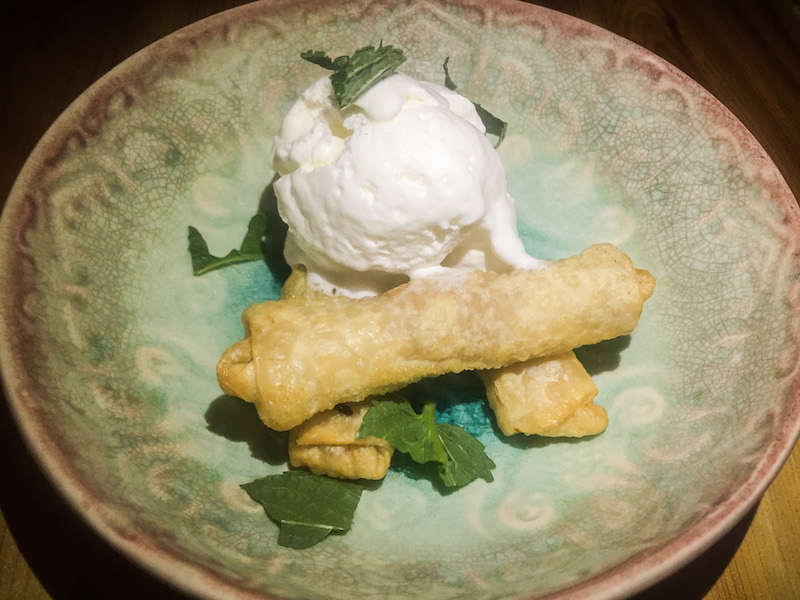 Ultimately, Bar Reyna is a lovely place up in the Yorkville neighbourhood! While of course it is a glorious spot in the summer, it is one of the few places in the city you can eat outside while still being able to feel your toes. Cocktails and scrumptious food, surrounding by a nod to the exotic. That sounds like my kind of evening.
Learn more about Bar Reyna on their website.