The Toronto Wolfpack are set to start their first season in the RFL on March 4th, 2017. They will play the London Skolars at New River Stadium in England. Their first home game will be May 5th at Lamport Stadium (The Den) in Toronto against Oxford.
1. An International Team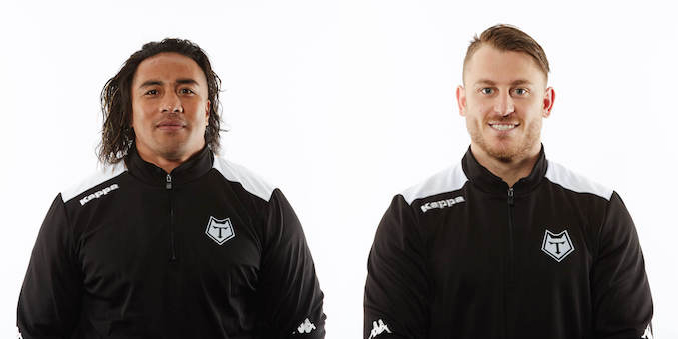 The Toronto Wolfpack players, much like the city they represent, are culturally diverse, representing 8 countries including England, Ireland, Australia, Tonga, New Zealand, Jamaica, the United States of America and Canada.
Canadians on the team include Rhys Jacks, Chad Bain and Tom Dempsey.
***
2. Toronto Man Behind the Team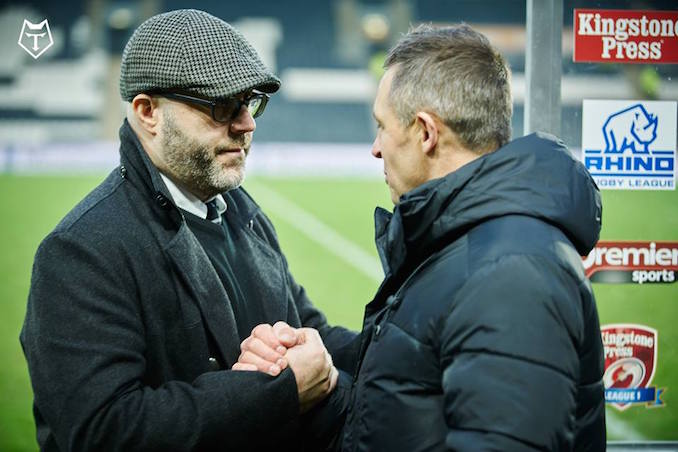 CEO Eric Perez was born and raised in Toronto having attended Bayview Glen School, Vaughan SS, and York University. It is exciting to know that a local will be behind the team, so, to bring it close to home, I thought I would ask him about some of his favourites from Toronto.
Favourite Jays player of all time – Roberto Alomar
Favourite Raptor " – Charles Oakley
Favourite Leaf " – Doug Gilmour
Favourite restaurant – Katana on Bay
Favourite 'hood – Liberty Village
Favourite Toronto Sports moment? – well, until the Wolfpack win the Super League title, I'll have to say my favourite moment is when Otis Nixon bunted down the first base line, Timlin scooped it and made the throw to Joe Carter at first for the final out to win Toronto's first ever World Series. That is followed closely by Nikolai Borschevsky scoring the game 7 series winning goal in overtime to get the Leafs passed Detroit in the first round of the 1993 playoffs.
Learn more about Eric from our first post on the team.
***
3. The Coaches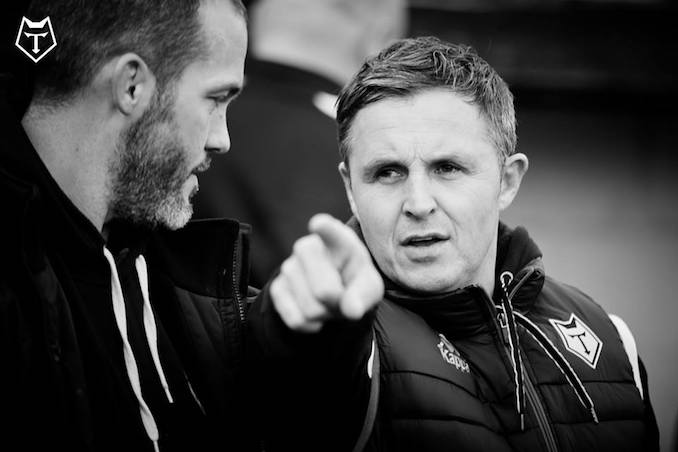 Paul Rowley – Head Coach
At the age of 41, coach Paul Rowley has accomplishments beyond his years. Born in Leigh and currently living in Manchester, Rowley made the move to coaching after a successful playing career.
Rowley started in 1992 in old division 1 for Leigh until 1994. He then played for Halifax from 1994 – 2000. He was the body of SuperLeague in the first ever campaign across the country. He also had a surreal moment in his life when while on the way to a sky game against London he came across a girl drowning and saved her life. He went on to score a memorable try in the game which was featured on SLs best tries.
He played for Huddersfield 2000 – 2001, in a year where the team was relegated and he then vowed never to play against his home town Leigh so upon returning to the league, he played for them.
He continued on for Leigh from 2002 – 2007 until he took on the position of assistant coach from 2007 – 2011. He then became the head coach of Leigh from 2012 – 2016.
Rowley was Coach of the Year in first year, 2012, and in the top 3 short list every year after that. He held the highest win/loss ratio of any coach in the United Kingdom.
International play included GB academy tour of Australia 1993, GB series v NZ, GB series v France, GB u 21s v France, 1996 England debut v France and was the hooker for the 2000 World Cup English team.
***
Brian Noble – Director of Rugby
Brian is one of the UK's best known Rugby League players, coaches. Noble played first class rugby for 15 seasons and 400 matches for Bradford and Wakefield Trinity. Noble captained both the English rugby league squad and the British Lions. Coaching the Bradford Bulls between 2001 and 2006, Brian became the only man to coach a club to three Super League Grand Final victories. The club also won the Challenge cup in 2003 and three world championships in 2002, 2004 and 2006.
At club level, Noble also coached the Wigan Warriors and North Wales Crusaders. Internationally, as head coach of Great Britain, Noble was the first British coach to defeat Australia at home in over 40 years. Noble received an honorary doctorate from the University of Bradford in 2002 and is a rugby league commentator on BBC and Sky Sports. Noble possesses an insightful outlook, attributing many successes to his ability to acquire the most from his players. He did this by developing leadership in his coaching style, and has subsequently produced and developed some of the finest talent the sport has seen.
In recognition of his successes, his home City of Bradford bestowed on him the Honour of Freeman of the city. He is also one of only five people to play, captain and coach Great Britain in the games' 120 year history.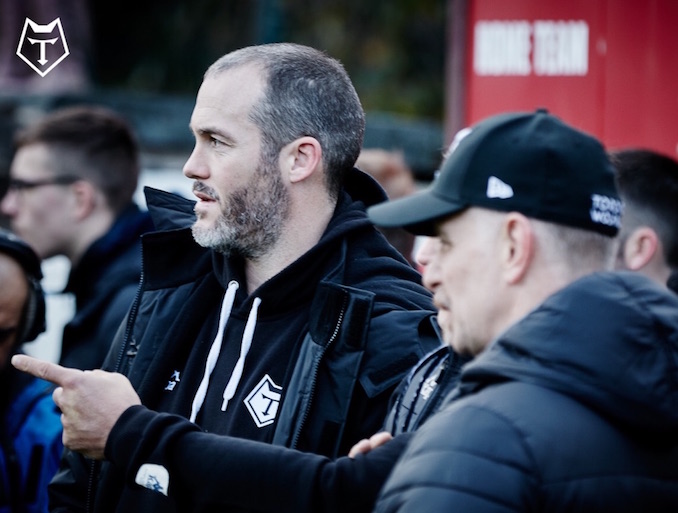 Simon Finnigan – Assistant Coach
Born in Warrington, England. Simon moved to Australia when he was 4 and grew up in the country until he moved back to England at 20 to play Super league with the Widnes Vikings. He also played for Salford City Reds, Bradford Bulls, Huddersfield Giants and the Leigh Centurions.
He has 237 Club appearances scoring 75 tries and also represented Ireland 9 times playing in two world cups, 2008 and 2013.
Finnigan retired from playing in 2013 and joined the Leigh Centurions coaching staff under Paul Rowley.
***
4. The Den – Lamport Stadium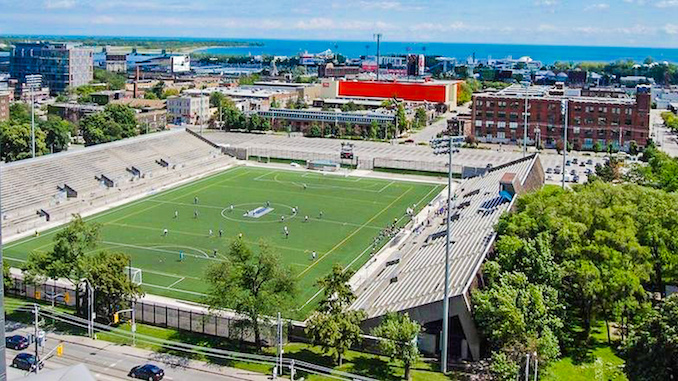 Lamport Stadium will now be known as The Den as the Wolfpack aim to make it their own. The stadium was built in 1974-75 and was renovated in 2007-08 and retrofitted with Dol Turf to replace the artificial turf. It seats 9,600 people and will stick to general admission seating for the first season of the Toronto Wolfpack.
***
5. Wolfpack Tickets are Affordable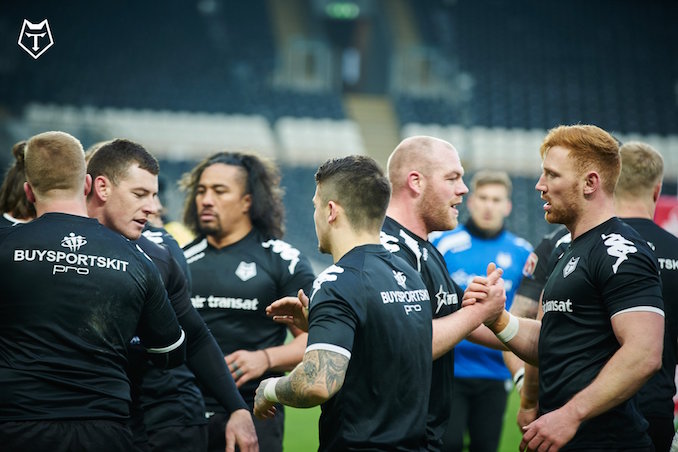 Tickets to see the Raptors and Leafs are impossible to afford for most. The Wolfpack on the other hand will be more focused on affordability, allowing families and local communities to come to the games more often.
Advanced tickets = $21
Tickets at the Game = $26
Kids Under 12 = $5
Season Pass = $199 (11 games)
***
For tickets and info, visit the Wolfpack website.