I love the Art Gallery of Ontario at the best of times, but when my favourite artists work is showing as part of a collection called Mystical Landscapes it is pretty hard to beat. Add an on theme Mystical Landscapes dinner in the adjoining FRANK restaurant, and we're in for an incredible night.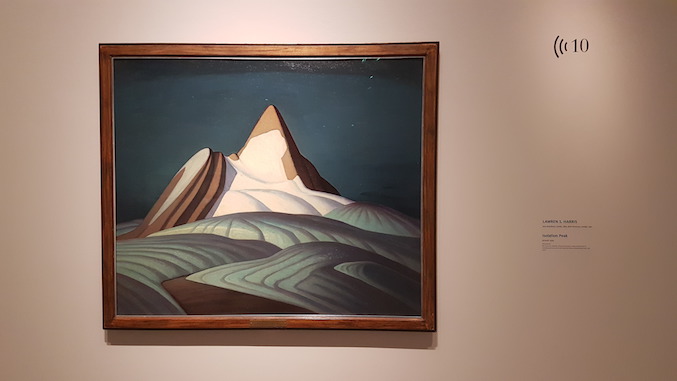 Artists such as Van Gogh, Monet, Gauguin, Munch and Mondrian all have something in common; at some point in their celebrated careers, they were fascinated with the outdoors, particularly in country life, each demonstrating a sense of mysticism, in many senses of the word in their work.
What an honour to be in the presence of some of the most famous works of art in the world, including one of Van Gogh's Starry Night series and one of Monet's Water Lilies. Of course there were equally interesting and impressive works from artists all across the world, including Canada's Lawren Harris, demonstrating that man's fascination with nature as an escape is universally felt.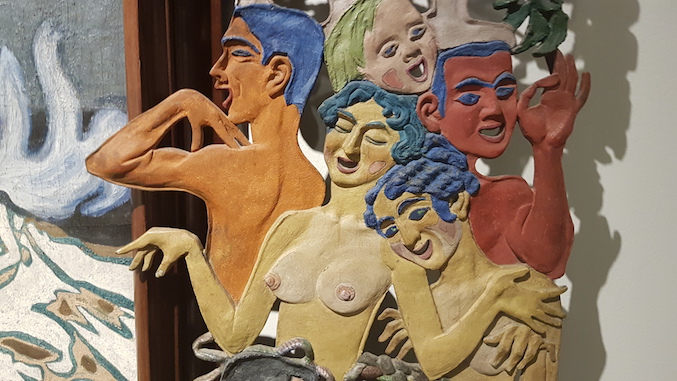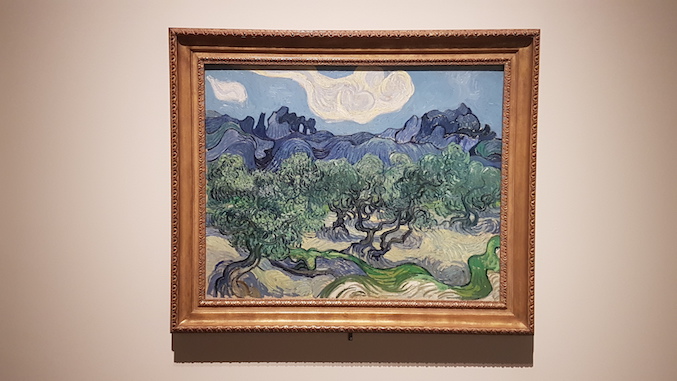 Our guide for the evening, David Wistow, gave us some fascinating insight into the backgrounds of the pieces, as well as an idea of the work that goes into curating such a striking exhibition. It was a gift to have his ample knowledge of art history to further aid or comprehension of such magnificent pieces, however I am led to believe the audio guides are pretty useful too.
Mystical Landscapes is very nicely curated, especially the "night time" section, with excellent use of lighting to allow for the cosmic atmosphere to flourish.
With visions of landscapes swirling in my head, I continued my romp through artistic mysticism as I discussed the exhibition over dinner at FRANK. FRANK offers a three course set menu (at a very reasonable price) to compliment the exhibition.  Chef Renée Bellefeuille serves up a choice between French onion soup and a celery root salad to start, a beef bourguignon or trout meunière for main and a delicious winter berry tart for desert.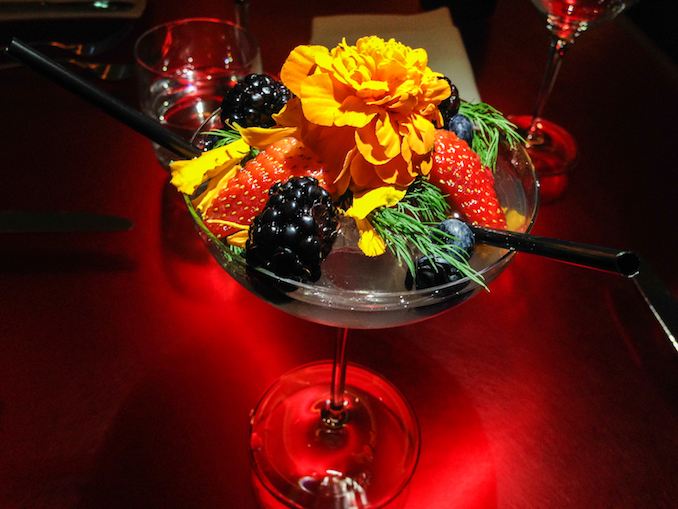 Before food decisions were made, a VERY colourful cocktail arrived at the table; a Monet's Garden, comprised of Hendrick's gin, Crème Yvette, chamomile-infused rum, lemon juice, wildflower honey syrup, lavender bitters and orange blossom water and served with all the edible fauna and flora one could imagine from Monet's favourite hideout. Arriving with mystical theatrics in the form of a scented fog, the Monet's Garden was quite the work of art.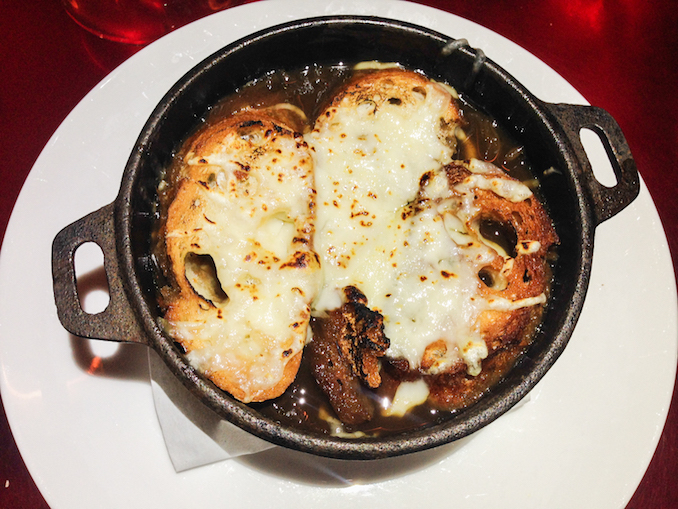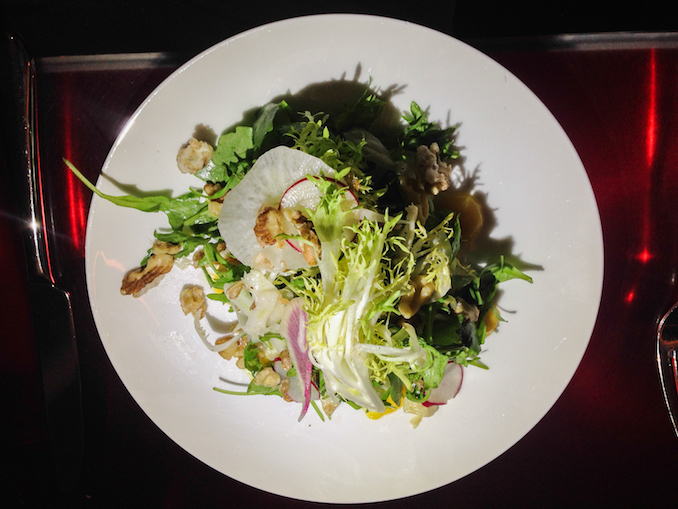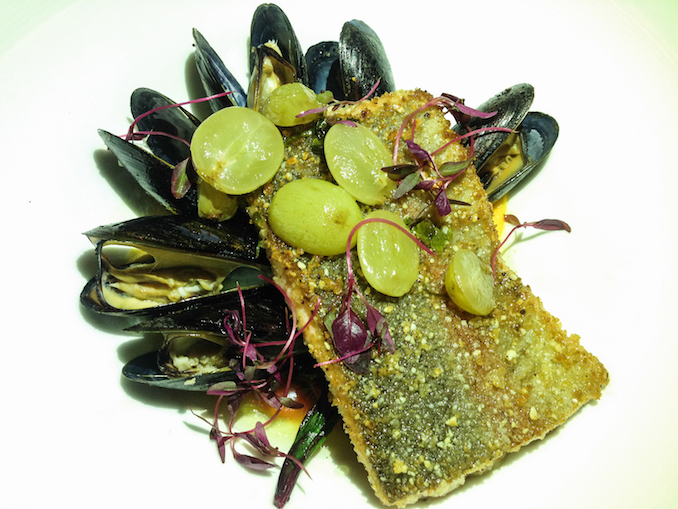 I had the pleasure of ordering differently to my dinner companion, meaning I smugly got to try each of the menu items. The French onion soup is what soupy dreams are made of, largely down to its rich flavour and gorgeously cheesy gruyere croutons. I pretty much wanted to eat all of both of the beef bourguignon and  trout meunière; the beef was decadently rich and melt-in-mouth and the trout was encrusted with almonds, served with PEI mussels and the bed of greens were drenched in hazelnut butter. So much yum.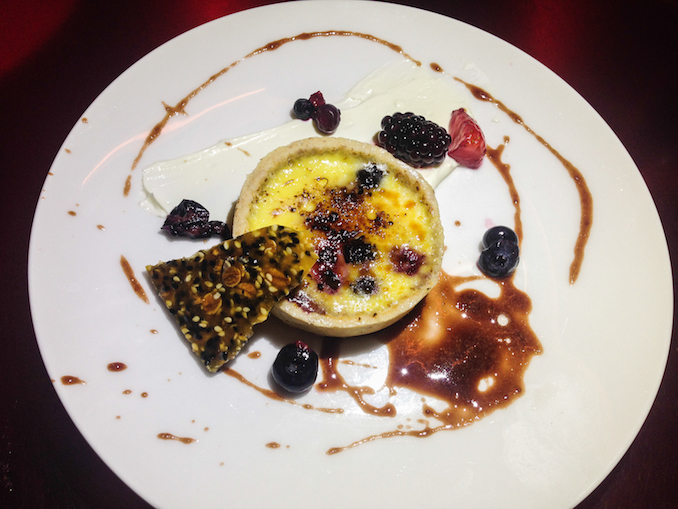 Berry tart was suitably festive, and of a good size to finish off our delicious meal.
Mystical Landscapes is currently running at the Art Gallery of Ontario and the themed prix-fix menu is available for lunch and dinner at the adjoining FRANK restaurant.