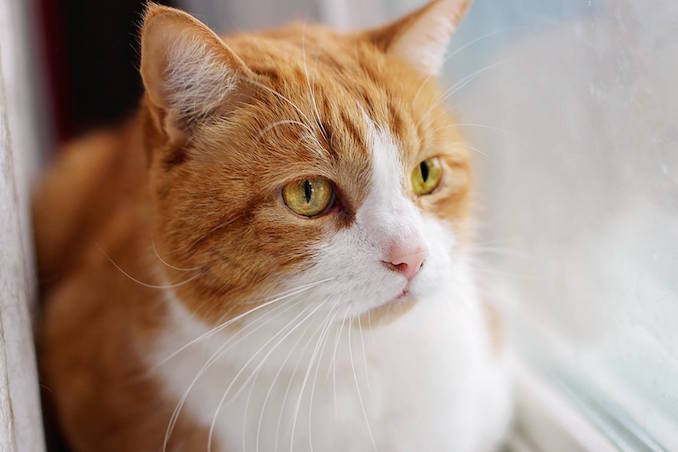 Meet Brandy – DOB: November 2011
Brandy the cat was rescued from a kill shelter hours before she was to be put to sleep. The high kill shelter in Quebec is often a target for NTCR to rescue cats from. Brandy is a beautiful ginger & white coloured hair sweetie with an innocent look and endearing amber eyes. She is very laid back and has a genuinely pleasant and gentle purrsonality. While she may be slow to approach, she will quickly warm up to you, enjoying human touch and any attention you are willing to give. After having gone through what she went has, finding a forever home, then being dumped at a shelter and now adapting to life in the shelter, she is extremely friendly and still finds it easy to trust. Brandy is excellent with all of her cat roommates, She would make an amazing companion for an owner who can see past her initial shyness and provide her with unconditional she deserves. If you want to be the one who connects with Brandy, provides her with a "furever" home and family and helps her blossom into the confident girl she once was and is meant to be, please fill out an adoption application and contact NTCR.
***
About North Toronto Cat Rescue
This column features Toronto pets available for adoption.
Our current features come from North Toronto Cat Rescue which is a no kill, no cage shelter in Markham, Ontario, Canada. They have saved over 2000 cats over the years from both the harsh environments of life on the streets and from kill shelters in Ontario and Québec. They care for both kittens and adult cats. I always like to promote getting an adult cat as it is a lot easier to pick the cat with the right temperament for you.
The NTCR shelter is run by volunteers with no government assistance. They currently have around 200 plus awesome cats that would love a good home. Go and visit them soon!
For more info, Visit the NTCR Website.
***
Fundraiser
On another Note, NTCR is in trouble as they are losing their home in 2016 for development of the area. If you can offer any help in finding a new home for the almost 200 cats at the shelter, that would be amazing.